While I'm traditionally not very good at setting and keeping New Year's Resolutions, I'm always excited to set goals for my garden. For 2023 I have some ideas, which have evolved into my end-of-year garden resolutions.
Tackle the Big Projects
Every spring I tackle one area of the garden for more major improvements. Rather than simply maintaining these areas or beds, I try to do something to make it better. It might be as simple as adding a new perennial or creating a new annual border.
What I have been less good about is taking on the bigger, more daunting improvements. My biggest resolution is to do these more difficult jobs next year, or at least one of them.
This includes one large bed that has gotten too messy over the years. To clean it up will be a major job, involving dividing a large area of daylilies and removing several hostas that should never have been planted in the full sun in the first place. Then, I'll need to get some new, more suitable perennials in. I'm thinking purple coneflower and black-eyed Susan and maybe even coreopsis.
Another big job will be dealing with a large tangle of invasive buckthorn. It provides good shelter for wildlife, but I would love to replace it with a more appropriate native shrub. Pulling it out is going to take a lot of time and effort, so I have been putting it off for years.
Expand My Herb Garden
I don't grow vegetables, but I do love to grow herbs. They are easier than vegetables, and importantly for my backyard, the wildlife leaves them alone. I usually grow a few herbs in pots, but for 2023, I want to build a bigger, more diverse herb patch.
I usually grow some of the typical kitchen herbs: thyme, sage, parsley, cilantro, basil. Next year, I would like to add some more interesting specimens, like lavender, lemon verbena, and different types of flavored basil and mint. I have my eye on Thai sweet basil, lemon and lime basil, and chocolate mint.
Get More Creative with My Herbs
The motivating factor to spending more time on my herb garden is all the things I can make with them. I tend to get in a rut of using my herbs in pretty standard ways, like cilantros in my tacos and basil with tomatoes.
Classic uses are great, but I hope to get more creative in the kitchen, especially by growing new varieties. Perhaps I'll make ice cream with chocolate mint or scones with lemon basil.
Spend More Time Enjoying the Garden
Sure, I do this every year, but it bears repeating. Working in the garden is great. I love planning and staying busy and active doing the work, but the best part truly, is enjoying the garden.
I need constant reminders to not feel guilty about having down time to simply enjoy what I have worked so hard on. I'm sure other gardeners understand this feeling. You sit down and do nothing, trying to relax, but keep thinking of chores you could be doing.
Sitting, resting, and enjoying the garden is essential. In fact, it is the main purpose of the garden. For this reason, I will continue to make it an annual resolution to find time to slow down, stop, and simply enjoy being outside.
Gardening tips, videos, info and more delivered right to your inbox!
Sign up for the Gardening Know How newsletter today and receive a free download of our most popular eBook "How to Grow Delicious Tomatoes."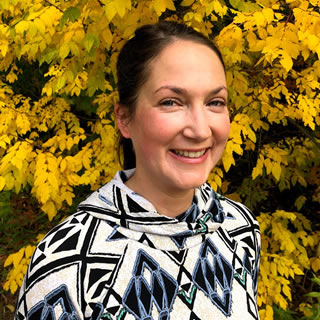 Mary Ellen Ellis has been gardening for over 20 years. With degrees in Chemistry and Biology, Mary Ellen's specialties are flowers, native plants, and herbs.