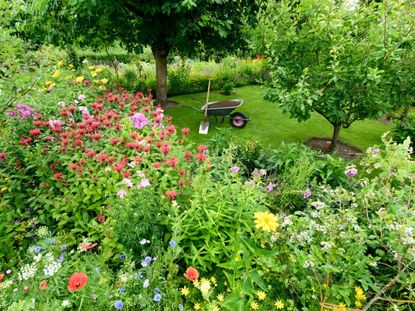 (Image credit: schulzie)
More and more homeowners are choosing a natural garden design. Rather than filling the yard with exotic ornamentals and turf that require watering, weeding, and fertilizing, they are mixing their favorite ornamentals with native plants to attract and protect pollinators, birds, and other wildlife.
Native gardens are a smart, low maintenance choice. A natural garden design uses less water, less weeding, and no fertilizer. And if you downsize the lawn, there's less mowing, too. A native plant garden can help perpetuate the species. Native perennials have deep root systems that improve the soil, redirect rainwater, and resist pests. Naturally acclimated to the environment, native gardens shouldn't need protection in winter, saving you time preparing for weather events.
Growing A Wild Garden
Wild garden design doesn't have to look wild. By including permeable walkways, edged gardens and attractive placement, your landscape will be the envy of the block.
Here are more ways to get started with a native plant garden.
How to Create a Beautiful Low-Maintenance Natural Garden
Here are tips to design and maintain your native plant garden.
Start small. You don't have to convert your entire yard overnight. You may already have some native plants you can build around. Get ideas by visiting native woodlands, public pollinator gardens and prairies. Many botanical gardens, zoos, and parks have native and pollinator gardens.
Design your garden. Draw it out on paper first, then work on your wildscape as time permits. Choose native perennials, annuals, shrubs, and trees and mix them with your non-native ornamentals. Use lower growing vegetation in the front yard. In the backyard, layer with shrubs, trees, and grasses for privacy, noise barriers, and wildlife shelter. Check area nurseries as well as wildlife friendly and native plant nurseries for plants. Consider adding pollinator meadows or backyard prairies.
Select blooming plants. Make sure there are blooming plants for each season to entice pollinators.
Add definition. For a less "wild" look, define the new plantings with border edging and walkways that allow water to flow through. Add permanent features such as bird baths, bird feeders, large stones, and benches to add elements people understand. Plant each species in "threes" for a balanced look.
Consider the neighbors. Talk with your neighbors about your plans and the benefits of going native. Not everyone embraces wild garden flowers, and they may think you are encouraging undesirable wildlife and insects.
Check the city codes. Some cities have outdated "weed control" laws that may affect what you plant. Also check the invasive exotic species lists to make sure you don't plant any of those. Some native plants can be overly aggressive, and you will want to monitor those, too, if you have them.
Let it grow. Maintenance of the gardens should be low. Once established, the native gardens should require little to no supplemental water and no fertilizer. Prune dead vegetation in spring, leaving the cuttings to nourish the soil.
Now you can sit back, relax, and enjoy your natural garden design and the buzzing insects, floating butterflies, and singing songbirds.
Gardening tips, videos, info and more delivered right to your inbox!
Sign up for the Gardening Know How newsletter today and receive a free download of our most popular eBook "How to Grow Delicious Tomatoes."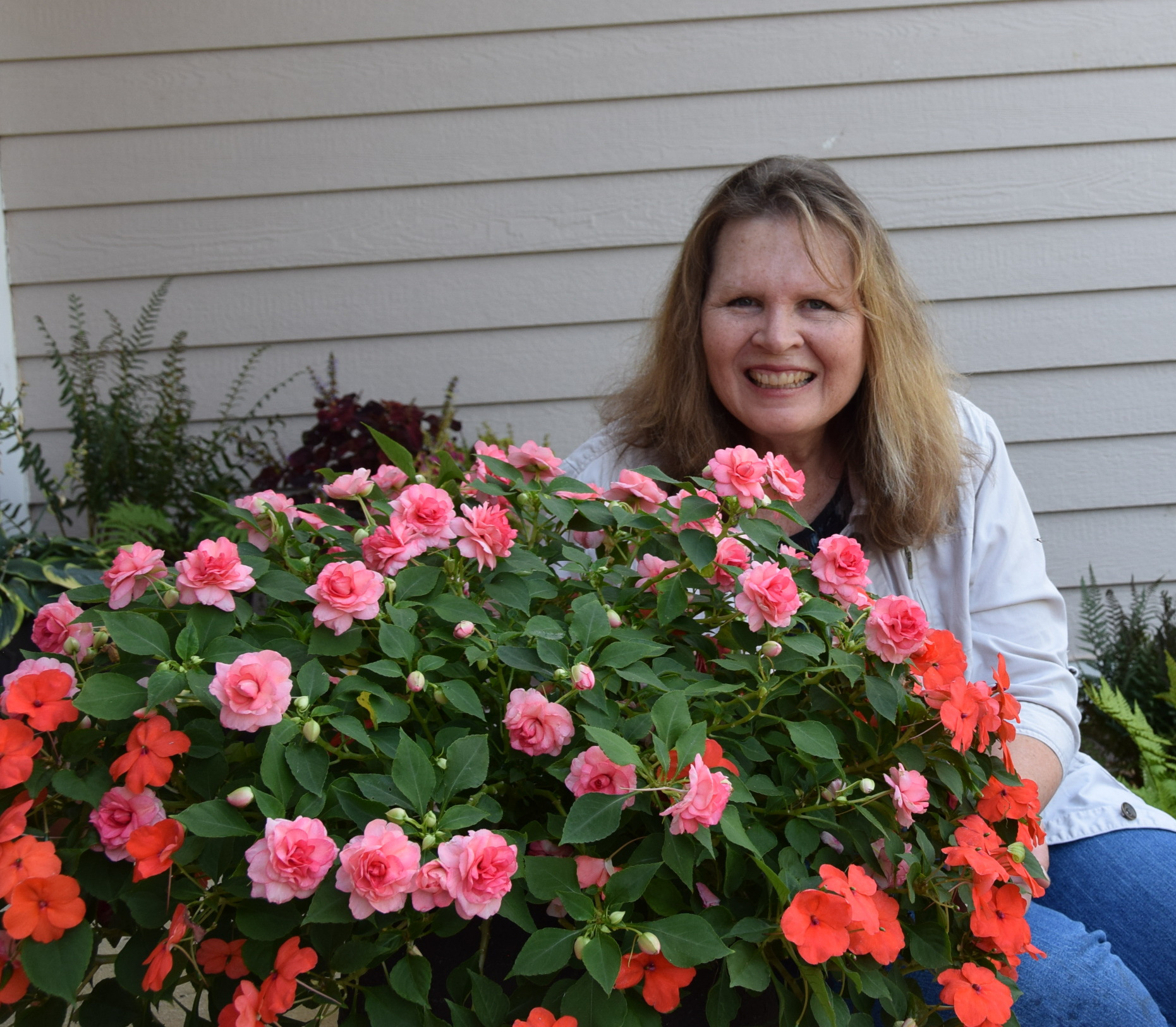 After graduating from Oklahoma State University with a degree in English, Susan pursued a career in communications. In addition, she wrote garden articles for magazines and authored a newspaper gardening column for many years. She contributed South-Central regional gardening columns for four years to Lowes.com. While living in Oklahoma, she served as a master gardener for 17 years.