Tomato Cage Christmas Tree DIY: How To Make A Tomato Cage Christmas Tree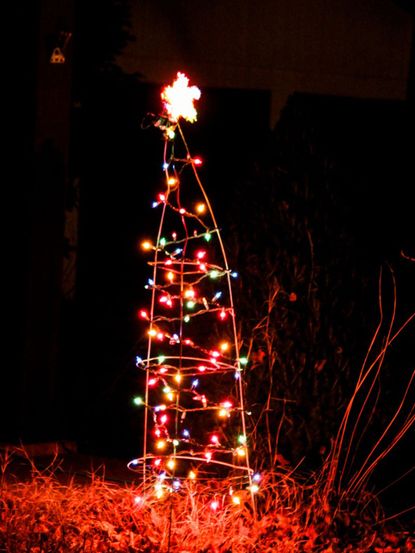 (Image credit: LAWaterhousePhotography)
The holidays are coming and with them comes the urge to create décor. Pairing a classic garden item, the humble tomato cage, with traditional Christmas décor, is a winning DIY project. A Christmas tree made from tomato cage can enliven your indoor or outdoor holiday ornamentation. Plus, it's a great way to save a tree. Just make your own!
Why Use Tomato Cages as Christmas Trees
A really fun family project is a tomato cage Christmas tree DIY. It starts with the commonly found cages and ends with your creativity. A quick look on the internet gives plenty of tomato cage Christmas tree ideas. You can make a tomato cage Christmas tree upside down or right side up, depending upon how much work you want to do.
It's amazing how creative people are. Taking a humble tomato cage and transforming it into a beautiful holiday adornment is just one way folks are thinking outside the box. A Christmas tree made from a tomato cage can stand in for the holiday tree, decorate your outside areas, or make a great gift.
You don't even need a nice new cage. Any old rusty one will do, as you will be covering up the frame for the most part. Gather all the supplies you will need first. Suggestions include:
LED lights
Pliers
Metal snips
Garland
Beads, ornaments, etc.
Glue gun
Flexible wire or zip ties
Anything else you want
Quick Tomato Cage Christmas Tree DIY
Turn your cage upside down and use pliers to twist the metal stakes that go into the ground into a pyramid. This is the top of your tree. You can use wire or a zip tie to bind them together if necessary.
Next, take your LED lights and wrap them around the frame. Use lots of lights to help cover the wire and make a bright display. This is the quickest and easiest of the tomato cage Christmas tree ideas.
You can add more décor if you wish, but on a dark night, no one will see the frame, just the silhouette of a brightly lit Christmas tree. Make sure you use outdoor lights if you are displaying the craft outdoors.
Fancier Christmas Tree Made from Tomato Cage
If you want to cover the frame entirely, use garland to envelop the cage. Start at the top or bottom and wind the garland around the wire. Alternatively, you can use a glue gun and simply wind it around the outside of the cage, attaching the garland with the glue.
Next, affix holiday beads or ornaments with the glue. Or you can glue on pinecones, twigs and stems, little birds, or any other items to personalize your tree. The garlanded tree may also be decorated with lights on the outside.
Using tomato cages as Christmas trees is just one resourceful way to artistically celebrate the season.
Gardening tips, videos, info and more delivered right to your inbox!
Sign up for the Gardening Know How newsletter today and receive a free download of our most popular eBook "How to Grow Delicious Tomatoes."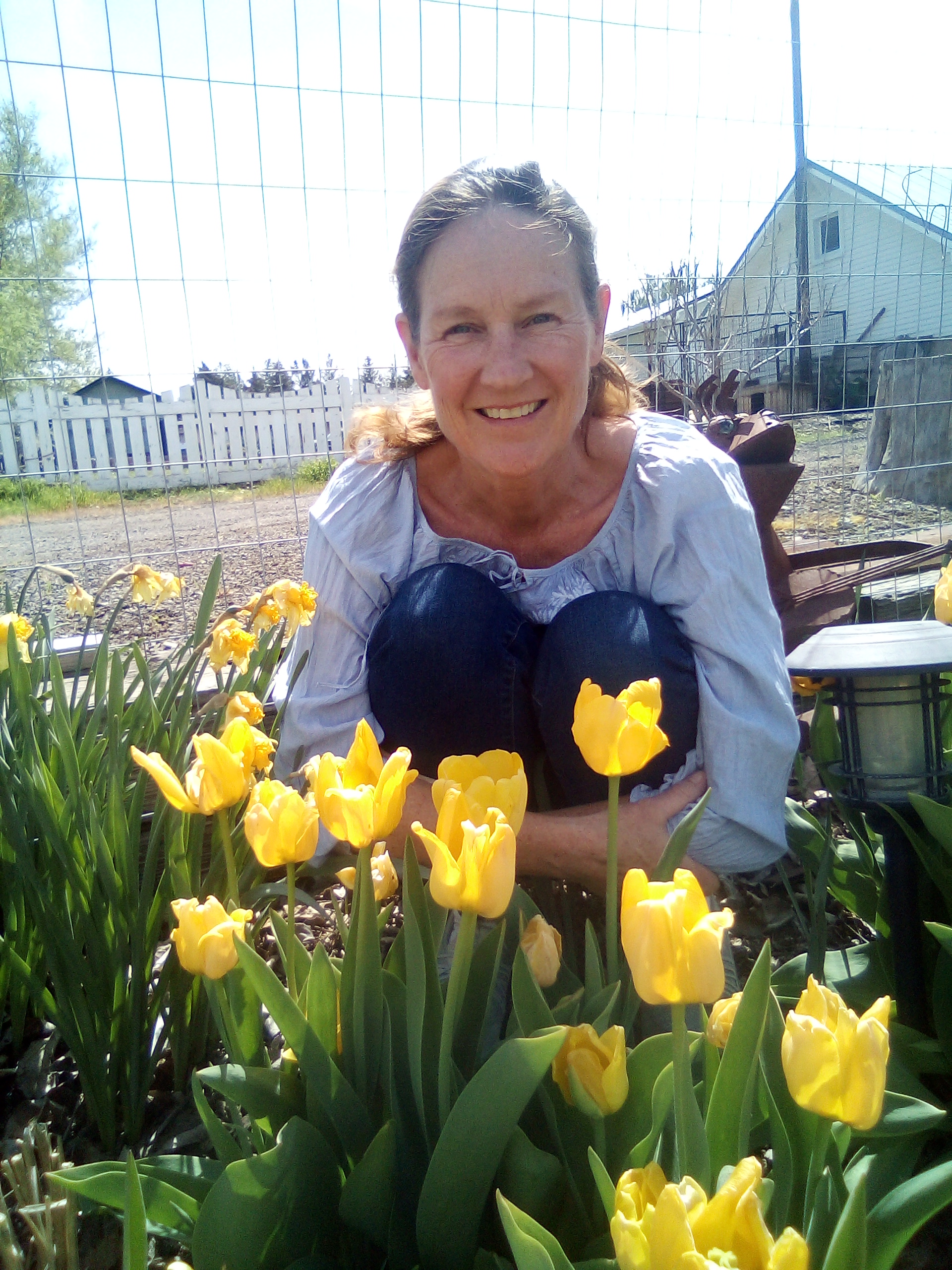 Bonnie Grant is a professional landscaper with a Certification in Urban Gardening. She has been gardening and writing for 15 years. A former professional chef, she has a passion for edible landscaping.