How Do I Dispose Of Sod: Tips On What To Do With Removed Sod
(Image credit: eltoro69)
When you're landscaping, you do a lot of digging and moving. Whether you take out sod to make way for a path or garden, or to start a new lawn from scratch, one question remains: what to do with dug up grass once you've got it. There are a few good options, none of which involve simply throwing it away. Keep reading to learn more about what to do with removed sod.
How Do I Dispose of Sod?
Don't dispose of it; put it to use instead. The easiest thing to do with freshly dug sod is to reuse it. If it's in good condition and you have another area that's in need of grass, you can just relocate it. It's important to move quickly, though, preferably within 36 hours, and keep the sod moist and in the shade while it's out of the ground. Clear the new location of vegetation, mix some compost into the topsoil, and wet it thoroughly. Lay the sod, roots down, and water again. If you don't need new sod anywhere, you can use it as a good base for garden beds. In the spot you want your garden to be, lay the sod grass down and cover it with several inches (8 cm.) of good soil. You can plant your garden directly into the soil – over time the sod underneath will break down and supply your garden with nutrients.
Create a Composting Sod Pile
Another popular and very useful way to dispose of sod is to make a composting sod pile. In an out of the way part of your yard, lay down a piece of sod grass. Stack more pieces of sod on top of it, all face down. Wet each piece thoroughly before adding the next. If your sod is of poor quality and full of thatch, sprinkle some nitrogen rich fertilizer or cotton seed meal between the layers. You can stack the layers as high as 6 feet (2 m.). Once your composting sod pile is as high as it's going to be, cover the whole thing in thick black plastic. Weight the edges down against the ground with stones or cinder blocks. You don't want any light to get in. Let your composting sod pile sit until the following spring and uncover it. Inside you should find rich compost ready for use.
Gardening tips, videos, info and more delivered right to your inbox!
Sign up for the Gardening Know How newsletter today and receive a free download of our most popular eBook "How to Grow Delicious Tomatoes."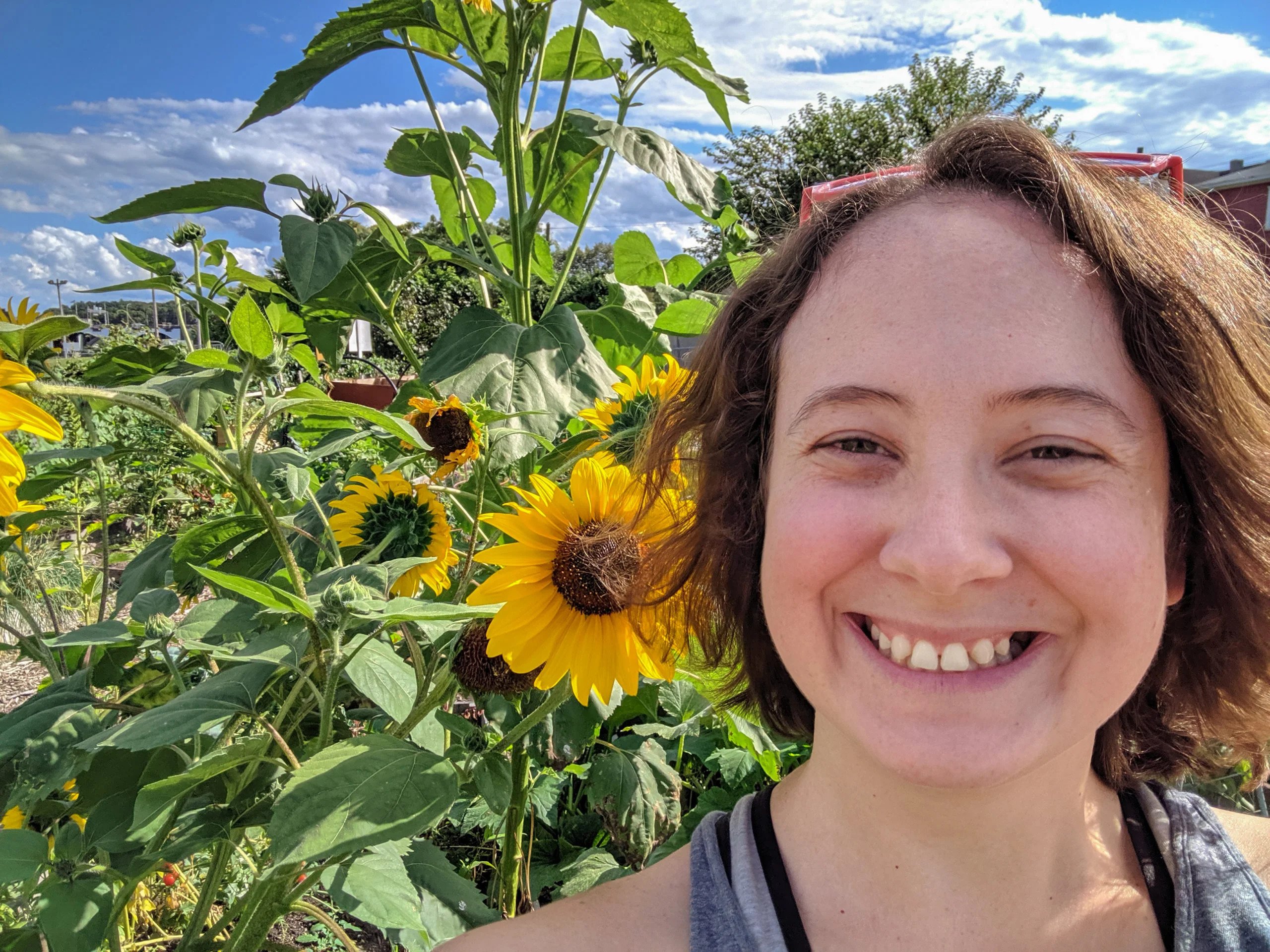 The only child of a horticulturist and an English teacher, Liz Baessler was destined to become a gardening editor. She has been with Gardening Know how since 2015, and a Senior Editor since 2020. She holds a BA in English from Brandeis University and an MA in English from the University of Geneva, Switzerland. After years of gardening in containers and community garden plots, she finally has a backyard of her own, which she is systematically filling with vegetables and flowers.