Red Peony Varieties: Picking Red Peony Plants For The Garden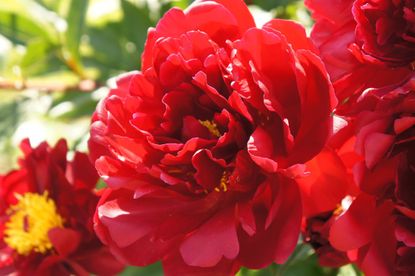 (Image credit: skymoon13)
Frothy and feminine, peonies are many gardeners' favorite flowers. Red peony plants make an especially dramatic showing in flower beds, with shades ranging from tomato red to burgundy. Red peony flowers will definitely wake up your garden. For information on red peony varieties and tips on planting red peonies, read on.
About Peonies That are Red
If you've only seen peonies that are soft, pastel shades of pink, you'll be surprised by the difference a little color can make. While rose-colored peonies are lovely, red peony flowers will turn heads. Peonies that are red are all show-stoppers in the garden. If you decide to start planting red peonies, you'll find astonishing color variation. Some red peony varieties are a bright blood red, while others carry orange, brown, or maroon overtones. Many red peony plants thrive in U.S. Department of Agriculture plant hardiness zones 3 through 8. If you live in these mild-to-cool regions, you can easily grow peonies in a sunny garden.
Red Peony Varieties
Once you head out to buy red peony varieties, you are sure to find a large selection in garden stores and on the internet. Pick a cultivar that offers a shade of red you love as well as a plant that fits your space. Here are some popular choices to consider: The Red Memorial Day peony is the oldest red peony type available. It's been around some 450 years. The plant is an heirloom peony and produces double flowers that are bright crimson. Their fragrance includes a cinnamon undertone. If you'd like red peony plants so dark that they border on black, try 'Buckeye Belle' peony. Their elegant dark form a circle around a yellow center. 'Buckeye Belle' plants are tall, growing to 30 inches (76 cm.) yet you won't have to stake them. For an even taller plant, try 'Big Ben,' one of the red peony varieties that grow to 4 feet (122 cm.). Its red peony flowers are a classic rose-red and very fragrant. For flowers closer to claret red, consider 'Dandy Dan.'
Planting Red Peonies
Peony bloom season happens in springtime from the end of April to June. But you'll want to start planting red peonies in autumn. That is the beginning of the plant's dormant season. Most peonies prefer a sunny location with fertile soil and top-notch drainage. Select soil that is neutral or slightly alkaline rather than acidic. Before you start planting, get to know your peony roots. Herbaceous peonies have thick tuberous roots with a crown, then secondary thin roots. On the crown, you'll see white or pink shoot buds or eyes. Plant herbaceous peonies bare-root with the attached crown and buds. Place the roots in an ample hole, then sprinkle a few inches (7.5 to 12.5 cm.) of soil over the top buds. If you buy a bare-root tree peony, plant it so that the root graft union is well below the soil surface.
Gardening tips, videos, info and more delivered right to your inbox!
Sign up for the Gardening Know How newsletter today and receive a free download of our most popular eBook "How to Grow Delicious Tomatoes."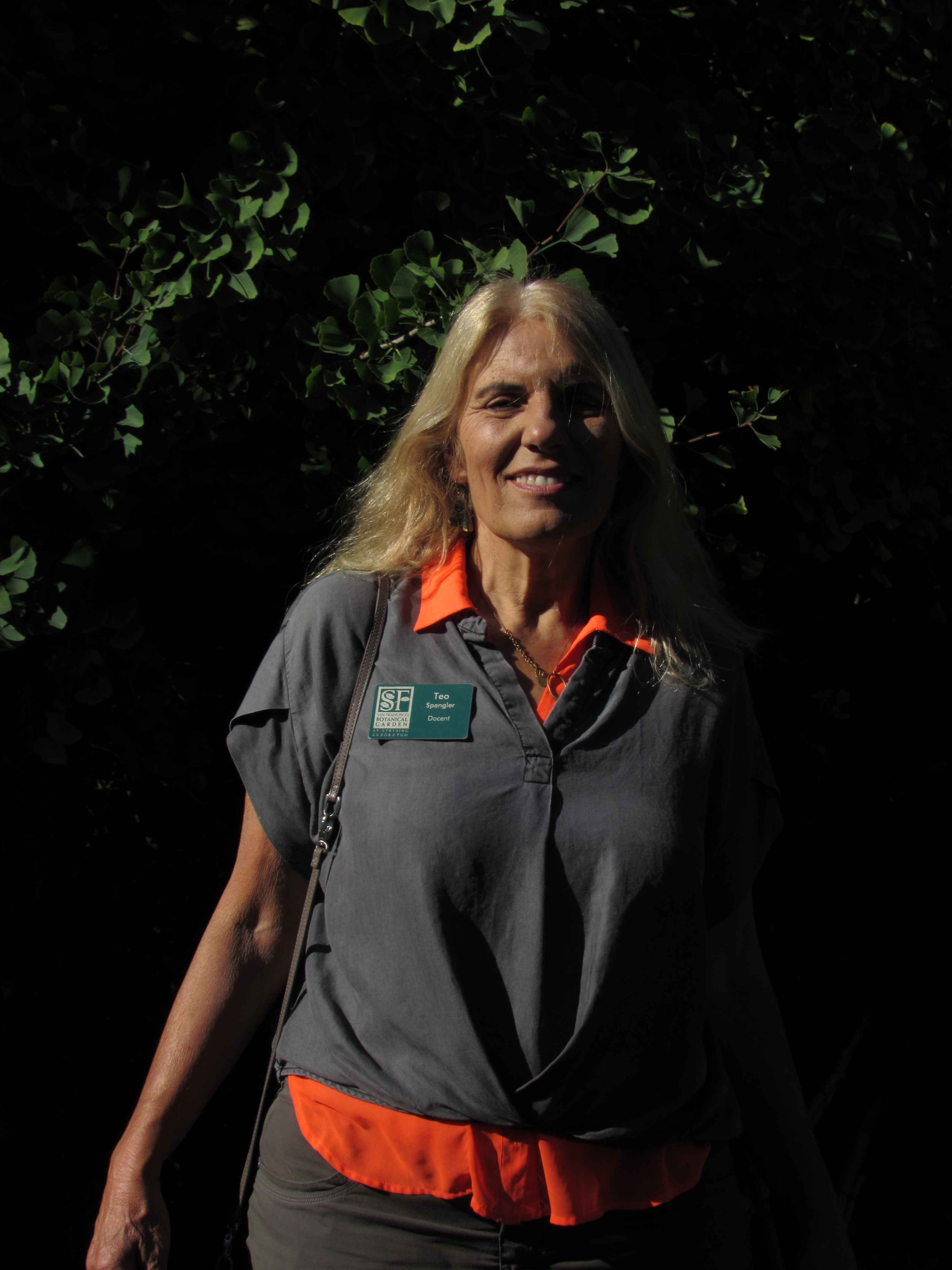 Teo Spengler has been gardening for 30 years. She is a docent at the San Francisco Botanical Garden. Her passion is trees, 250 of which she has planted on her land in France.