How A Miniature Rose Is Different From A Miniflora Rose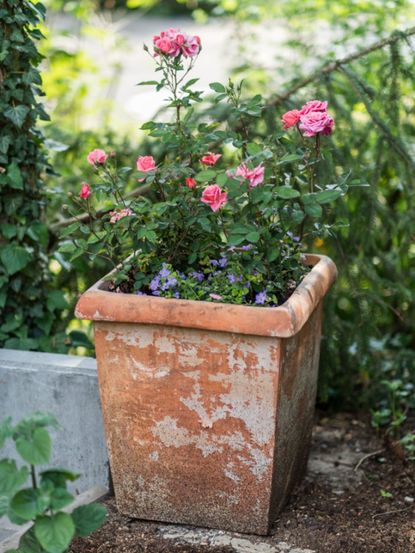 (Image credit: OK-Photography)
Miniature roses and miniflora roses are often confused with one another. While they may look similar, there is in fact a difference. Below, I will explain the difference between a miniature rose bush and a miniflora rose bush.
Difference Between a Miniature Rose and a Miniflora Rose
The differences between a miniature rose bush and a miniflora rose bush can be of importance to gardeners. When deciding what size container to use or where in the rose bed or garden to plant them, the size of the rose bush or its "habit" does factor into the decision. One rule I learned early on when starting to grow mini roses is: "Miniature refers to the size of the bloom, not necessarily the size of the bush!"
What are Miniature Roses?
Miniature rose bushes can be 10 to 24 inches (25-61 cm.) in height and their blooms are 1 ½ inches (4 cm.) or less across in size. Some miniature rose bushes that I have grown successfully are:
Arcanum miniature rose
Coffee Bean miniature rose
Dancing Flame miniature rose
Salute miniature rose
Irresistible miniature rose
Ivory Palace miniature rose
Winter Magic miniature rose
There is also what is called the micro-miniature rose bush. These can be 6 to 12 inches (15-31 cm.) tall, and the blooms are exceptionally small in the range of ¼ inch to 1 inch (6 mm. to 2.5 cm.) across. Some are not very hardy for the rose bed or garden and would do better in a pot with good drainage and perhaps in the greenhouse.
What are Miniflora Roses?
Miniflora rose bushes are somewhat larger in plant and bloom size. The average miniflora rose bush size is 2 ½ to 4 ½ feet (76 cm. to 1 m.) tall and can be within that range for plant width as well. The miniflora class was developed for those rose bushes that grow too large in bush or bloom size to be classified as miniatures, yet they are still smaller in bloom size than the floribundas, grandifloras, and hybrid teas. Some Miniflora rose bushes I have grown successfully are:
Autumn Splendor miniflora rose
Liberty Bell miniflora rose
Sweet Arlene miniflora rose
Unbridled miniflora rose
Violet Mist miniflora rose
Whirlaway miniflora rose
Gardening tips, videos, info and more delivered right to your inbox!
Sign up for the Gardening Know How newsletter today and receive a free download of our most popular eBook "How to Grow Delicious Tomatoes."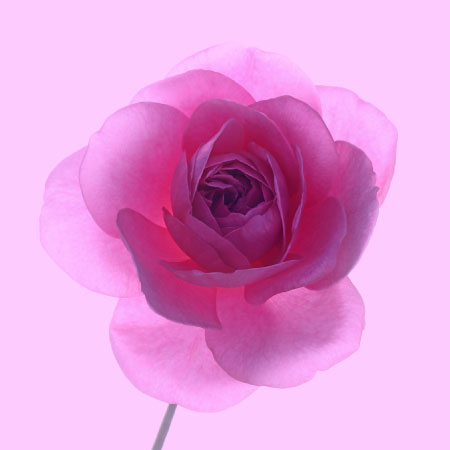 Stan V. Griep contributed to Gardening Know How for many years. An American Rose Society Consulting Master Rosarian in the Rocky Mountain District, he served as Gardening Know How's in-house expert on all things roses.