Red Rose Varieties – Choosing Red Roses For The Garden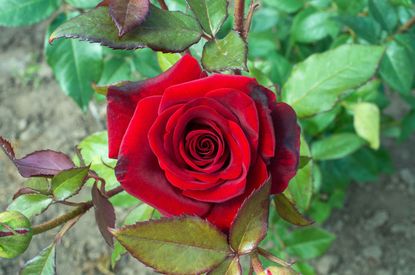 (Image credit: Balakleypb)
Roses that are red have an undeniable and classic beauty. Few things so clearly symbolize love as the red rose, and they make wonderful additions to any garden. There are many different types of red roses. Leave them in place to enjoy outdoors or cut them to make gorgeous bouquets and gifts for someone special.
Red Rose Varieties
Whether you're interested in the love and romance symbolism of red roses or you just love the color, you have many options to choose from when growing red roses. There are many varieties of red rose bushes in all shades of this stunning color.
Crimson Glory – For a classic, deep red rose it's hard to beat 'Crimson Glory,' a climbing rose you can train on a trellis or fence.
Cherry Parfait – This is a two tone rose that looks mostly red, especially from afar. When you get closer, you can see that the base of each petal is actually white. 'Cherry Parfait' is a type of Meilland rose.
Falstaff – 'Falstaff' is a double bloom that is a deep purplish red.
Thomas a Becket – This variety produces flowers that range from light to deep red in a shrubby growth habit.
Modern Fireglow – For something with more of an orange tint, try this variety with double flowers.
Walko – For a gorgeous red bloom that also has an intense fragrance, try 'Walko.'
Hot Cocoa – This is a truly unique variety of rose with a reddish brown color. The fragrance is fruity and spicy. This variety is a type of floribunda rose bush.
Munstead Wood – The buds of this variety are pale red but once the flowers open, they develop into a deep, beautiful burgundy with a classic rose fragrance.
Stars 'n' Stripes Forever – This patriotic American variety is a stunner with white and red streaked blooms.
Growing Red Roses
With such great variety of red rose bushes, it's important that you get to know the growing requirements for each one you have before planting. However, in general, roses need six or more hours of daylight and well-drained, fertile soil. Spring is the best time to plant new roses. Amend your soil with organic matter if it is poor.
During the growing season your red rose bush will need about an inch (2.5 cm.) of water per week. Roses are susceptible to fungal disease so, when watering, use soakers and only water at the base. Avoid getting the leaves wet.
In the spring, prune your rose bushes and apply a rose-specific fertilizer.
Gardening tips, videos, info and more delivered right to your inbox!
Sign up for the Gardening Know How newsletter today and receive a free download of our most popular eBook "How to Grow Delicious Tomatoes."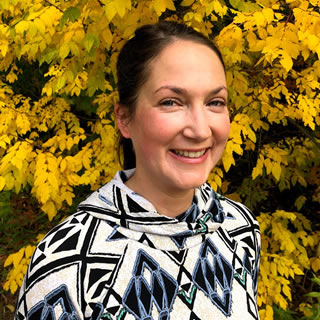 Mary Ellen Ellis has been gardening for over 20 years. With degrees in Chemistry and Biology, Mary Ellen's specialties are flowers, native plants, and herbs.