Hummingbird Sage Plant Care: Tips For Growing Hummingbird Sage Plants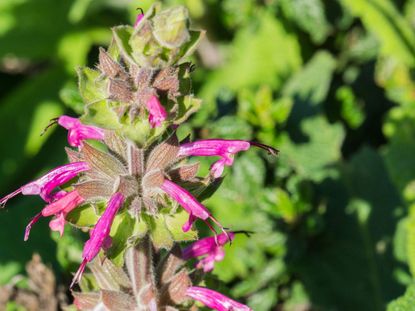 (Image credit: Andrei Stanescu)
If you're looking for that special plant for a dry shady spot in the flower garden, you might consider growing hummingbird sage (Salvia spathacea). This attractive member of the mint family is native to the coastal areas of California. As one might guess from the name, the plant has pitcher shaped flowers which attract hummingbirds.
Hummingbird Sage Facts
Hummingbird sage is cultivated for its attractive burgundy flowers and aromatic fruit scented leaves. This perennial has a woody base and herbaceous flowering stems which tend to be square shaped, like other members of the mint family. The stems, as well as the bright green leaves of the plant, are covered with fuzz.
This spring blooming plant typically reaches a mature height of around 12 to 36 inches (31-91 cm.) tall. It grows happily in partial to full shade and is hardy in USDA zones 8 through 11.
How to Plant Hummingbird Sage
Growing hummingbird sage is very easy. It requires very little care other than the occasional pruning to maintain its shape. Deadheading the spent flower stalks also helps keeps the garden looking tidy. Hummingbird sage prefers a shady location and grows well under the thick canopy of shade trees. Once the plants are established, it's quite drought resistant.
Hummingbird sage can be propagated by seeds or root division. No special treatment of seeds is needed to prompt germination. It's best to sow seeds directly into the garden in the fall. When dividing its rhizomatous root system, select healthy root stock which contains one or more rhizomes and growth buds.
Hummingbird Sage Uses
In addition to its ability to attract pollinators, this plant makes an excellent groundcover under trees and in shady island gardens. Its scented foliage makes it unattractive to deer yet is pleasantly aromatic for the gardener.
It pairs well with coral bells and other members of the Salvia genus when creating a hummingbird or butterfly garden.
In addition to the native plant bearing burgundy flowers, gardeners can experiment with several cultivars of hummingbird sage to bring color variation to their flower beds:
Avis Keedy - Canary yellow
Cerro Alto - Apricot
Confetti -Yellow and red
Las Pilitas - Deep pink
Powerline pink - Deep pink
Sunrise – Yellow fades to white
Gardening tips, videos, info and more delivered right to your inbox!
Sign up for the Gardening Know How newsletter today and receive a free download of our most popular eBook "How to Grow Delicious Tomatoes."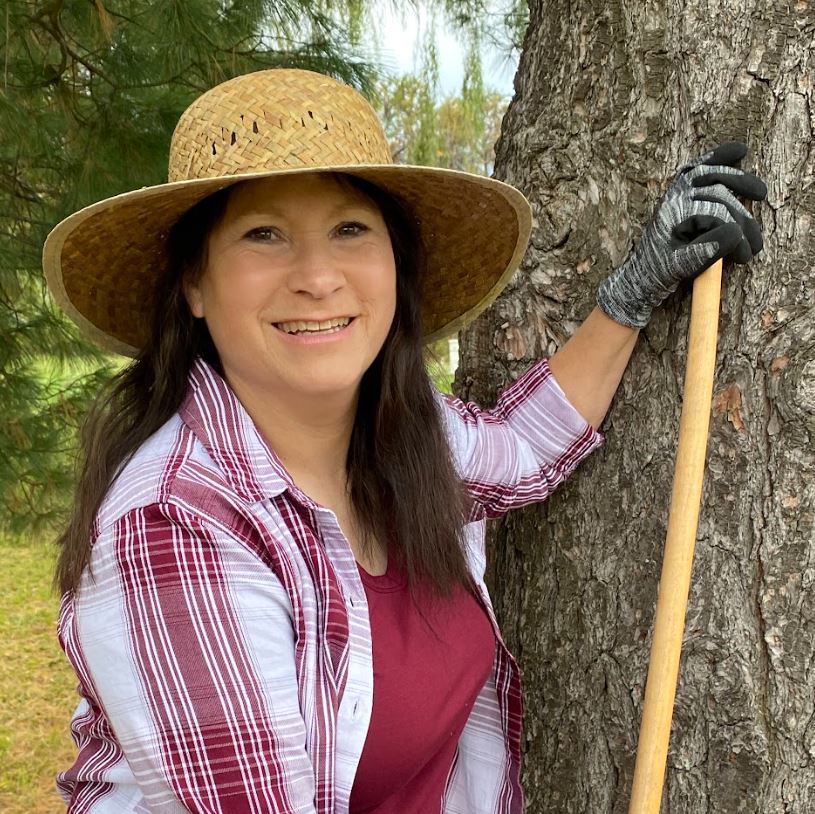 Laura Miller has been gardening all her life. Holding a degree in Biology, Nutrition, and Agriculture, Laura's area of expertise is vegetables, herbs, and all things edible. She lives in Ohio.