Tidy Tips Planting: Learn About Growing Tidy Tips Flowers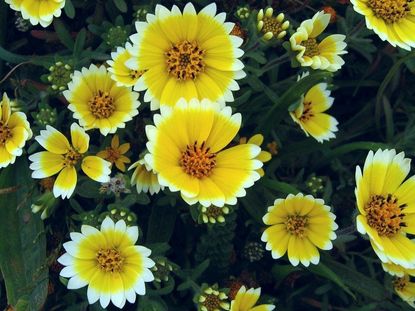 (Image credit: Dawn Endico)
Tidy tips wildflowers are a great addition to the sunny landscape where poor soil makes it difficult to grow pretty flowers. You probably have such a spot, just out of reach of the water source, where a few pretty blooms would be a nice touch. Those looking to fill such an area might consider growing Layia tidy tips.
Layia Tidy Tips Info
If you've not heard of tidy tips, you might be wondering just what they are. Tidy tips wildflowers are an annual flowering plant producing daisy-like blooms on a stout, succulent stem. As with other succulents, the stems of tidy tips wildflowers hold and disperse water as needed by the plant. This makes caring for tidy tips simple. Often, when growing tidy tips, you'll find this annual flower lives on existing rainfall once established. Tidy tips wildflowers are a member of the Aster family. Botanically, they're called Layia platyglossa. There is also a type called Fremont's tidy tips, botanically called Layia fremontii. Both are yellow at the base of the flower with white edges. Tidy tips are native to California but are known to grow as far east as Texas. Growing tidy tips seem to prefer grassy, coastal areas and are thought to be salt tolerant. Flowers are fragrant and the plant is low growing, usually remaining below a foot (31 cm.) in height.
Growing Tidy Tips
Tidy tips planting is simple. Broadcast seeds onto poor soil with good drainage and cover lightly. Seeds of the tidy tips wildflowers need light to germinate. When growing tidy tips, the optimum temperature for germination is 70 to 75 degrees F. (21-24 C.). It is helpful to cover seeds with a screen until they take hold and sprout, as birds love the seeds and will readily scoop them up if given the chance. Seeds usually germinate in 10 to 30 days. Growing this plant is a great way to attract birds to your neighborhood, but provide feeders for them so they don't take all of your seeds. Any seeds that are left will likely reseed the following year for more of these great flowers.
Care for Tidy Tips Flowers
Tidy tips planting of seeds in soil that is too rich can result in leggy plants and lush foliage with a lack of blooms. These may require pruning, resulting in caring for tidy tips unnecessarily. Water seeds until they sprout and start to grow. Remove the screen and continue to water if it doesn't rain. In areas without freezing winters, seeds may be planted in fall to germinate in spring. Uses for tidy tips growing in the landscape are limited only by your imagination and the lack of sunny areas with poor soil. Flowers bloom from March through May. When growing tidy tips in the garden, take advantage of their perky color for indoor cut flower displays. If you plan to continue growing tidy tips in future years, collect the seeds before the birds take them all.
Gardening tips, videos, info and more delivered right to your inbox!
Sign up for the Gardening Know How newsletter today and receive a free download of our most popular eBook "How to Grow Delicious Tomatoes."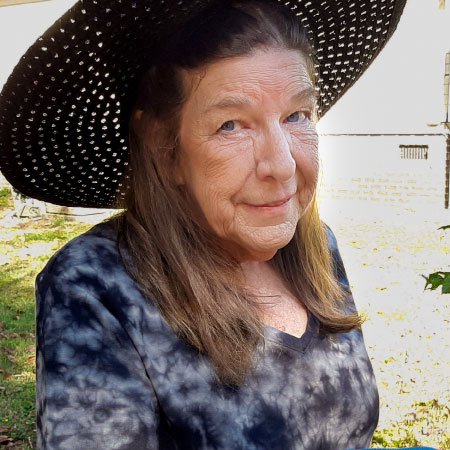 Becca Badgett was a regular contributor to Gardening Know How for ten years. Co-author of the book How to Grow an EMERGENCY Garden, Becca specializes in succulent and cactus gardening.