Pruning Palm Plants: Tips On Cutting Back A Palm Tree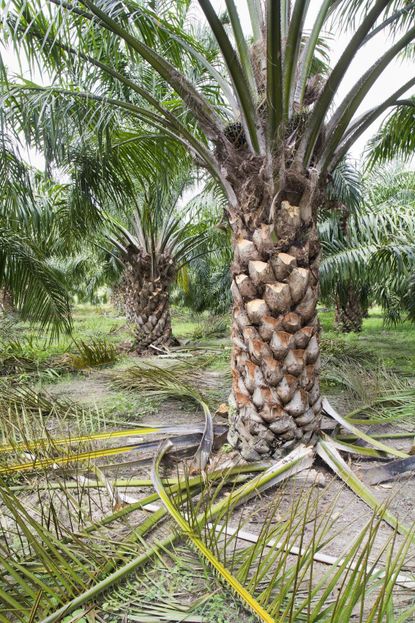 (Image credit: Toa55)
Cutting back a palm tree will not make it grow faster. This myth has caused gardeners to do extensive palm tree pruning that doesn't help and can hurt the tree. Pruning palm plants, like any plant pruning, must be undertaken carefully. If you want to know how and when to prune a palm tree to make it stronger and healthier, read on.
Trimming a Palm Tree
Some experts recommend avoiding all palm tree pruning, but most suggest you avoid cutting too much or too often. When should you think about pruning palm plants? Think about cutting back a palm tree if you notice dead or dying fronds. Removing these fronds by pruning palm plants not only prevents breakage damage, but also eliminates nesting places for rats, scorpions, and other pests. Another good reason to start trimming a palm tree is when it has become a fire hazard or visual hazard in your yard. If it blocks the views from your driveway or sidewalk, you'll have to start palm tree pruning.
How and When to Prune a Palm Tree
Experts recommend that you wait until spring to prune your palm tree. Those dead fronds may be somewhat unattractive, but they will help protect the palm from summer's heat and winter's cold. Sterilize and sharpen your pruning tools before you begin. Generally, you'll need pruners, garden knives, and pruning saws when you are trimming a palm tree. Wear safety glasses and protective gloves, as well as heavy pants and a shirt with long sleeves. Remove any hanging, dead or unhealthy fronds. All dry, wilted, or diseased fronds should be removed. On the other hand, when you are pruning palm plants, don't think you need to prune green, healthy fronds. There is no biological reason to do so and it can stress the tree. Be sure not to remove green fronds growing horizontally or pointing up.
What to Avoid When Cutting Back a Palm Tree
When cutting back a palm tree, don't remove most of the fronds. Some gardeners make the mistake of doing this every year, and the tree becomes weak and unhealthy. In fact, leave as many green fronds as you possibly can on the palm. Palms need many green fronds to produce a steady food supply so that the plant can grow. A palm tree cannot stay healthy and build reserves without a considerable number of green fronds. And resist the urge to start pruning palm plants for cosmetic reasons. Pruning them into pineapple shapes or skinning their trunks weaken the trees.
Gardening tips, videos, info and more delivered right to your inbox!
Sign up for the Gardening Know How newsletter today and receive a free download of our most popular eBook "How to Grow Delicious Tomatoes."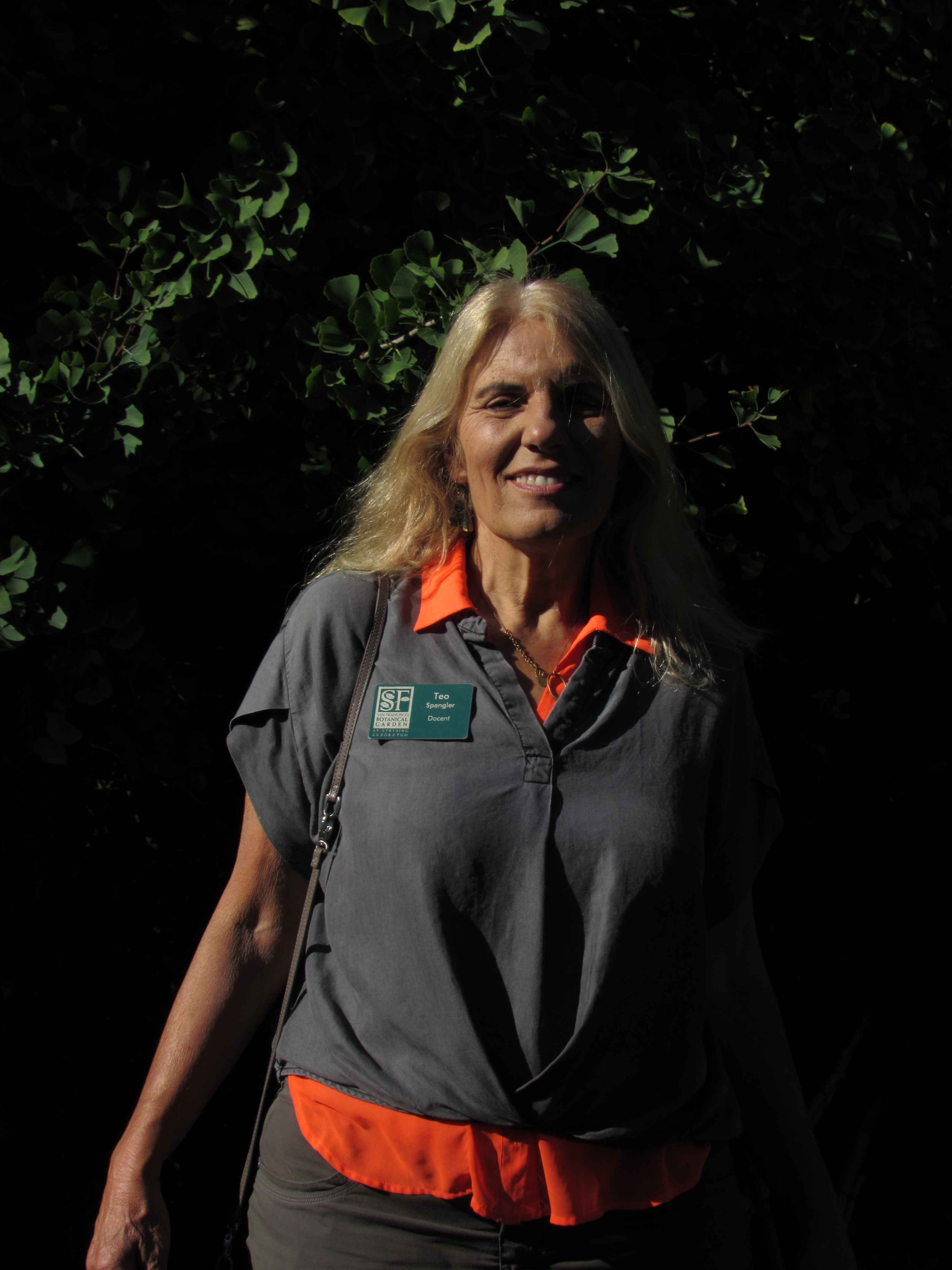 Teo Spengler has been gardening for 30 years. She is a docent at the San Francisco Botanical Garden. Her passion is trees, 250 of which she has planted on her land in France.