Dwarf Ylang Ylang Tree: Growing Cananga Odorata In A Container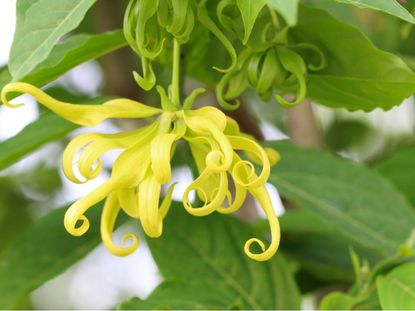 (Image credit: Passakorn_14)
It's hard to do better when it comes to a fragrance tree than a dwarf ylang ylang tree (Cananga odorata var. fruticosa). The tropical evergreen's blossoms provide the core fragrance in Chanel No. 5 and other floral perfumes.
Anyone living in a very warm area might consider growing a dwarf ylang ylang tree in a container to benefit from those glorious ylang ylang flowers. Read on for more information about this unusual tree.
Cananga Odorata
The ylang ylang tree is often referred to by its botanical name and called a Cananga tree. The term ylang ylang tree is also appealing. In Tagalog, a primary language in the Philippines, the term "ylang-ylang" means "flower of flowers."
The Cananga tree is a tall tropical evergreen tree native to southern India, Malaysia, and the Philippines that is now thriving in tropical climates around the globe. It is an appealing landscape tree with elegant drooping branches.
Ylang Ylang Uses
The ylang ylang flowers are very beautiful and so fragrant that they are often used for perfume. They grow in large clusters and each ylang ylang flower has six long, pointed petals. The blossoms open a pale lime green but turn golden yellow as they mature. The 6 inch (15 cm.) clusters can grow year-round, giving off an especially intense fragrance at night. After fertilization, the flowers develop into small fruits, edible but tart.
There are other ylang ylang uses than making perfume. An essential oil is made from the blossoms and used as flavoring for food, and scent for soap making and aromatherapy. Medicinally, ylang ylang has been used against fever, hypertension, blood pressure, malaria, asthma, various skin conditions, and toothache.
Dwarf Ylang Ylang Tree
The regular ylang ylang tree, Cananga odorata, can grow to 60 feet (20 m.) tall with brittle, drooping branches and pointed, oval leaves. It grows fast and produces flowers quickly in USDA hardiness zones 10 through 11.
The variety fruticosa is a dwarf ylang ylang tree that tops out at about 6 feet (2 m.). It is perfect for growing in a container. The dwarf variety flowers throughout the year but never produces fruit. Its leaves are long, oval, and pointed like the regular ylang ylang tree, but they tend to curl.
The dwarf tree has the same growing zones as the regular Cananga tree. It prefers a full sun location and moist, well-draining soil. It needs moderate amounts of water, enough to prevent the soil from drying out.
Gardening tips, videos, info and more delivered right to your inbox!
Sign up for the Gardening Know How newsletter today and receive a free download of our most popular eBook "How to Grow Delicious Tomatoes."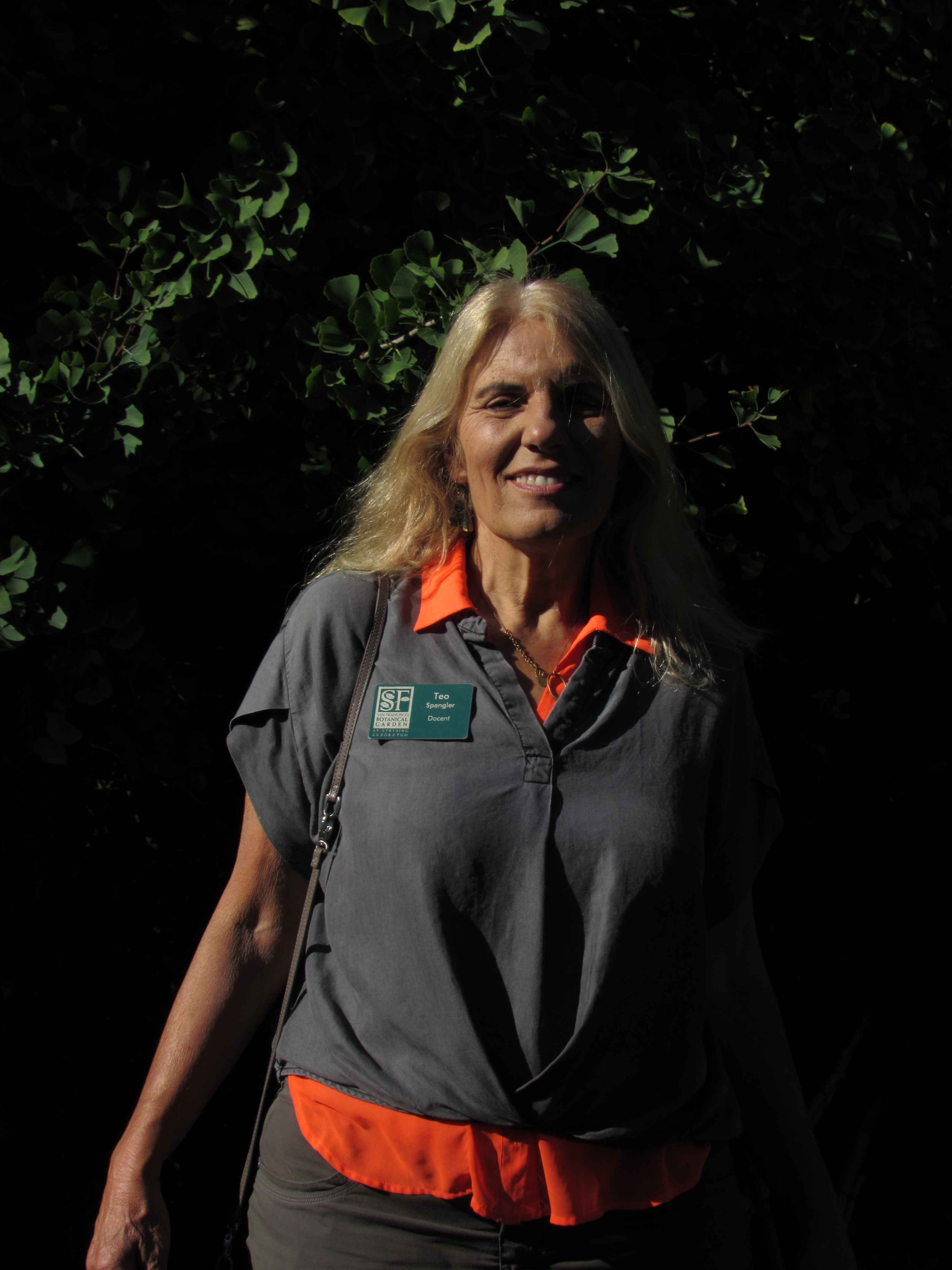 Teo Spengler has been gardening for 30 years. She is a docent at the San Francisco Botanical Garden. Her passion is trees, 250 of which she has planted on her land in France.