Gardening Know How Announces 2021 Community Garden Sponsorship Recipients
Here at Gardening Know How we enthusiastically support school and community gardens around the world and the people who make them possible. Every year we award 20 community garden projects across the U.S. and Canada a $1,000 sponsorship to help them move forward with their work. We celebrate their accomplishments and share their stories with our audience.
Our sponsorship selection team aims for diversity and purpose as we choose who will receive the funds. Over the years we've selected a wide variety of applicants – from a soothing garden for Alzheimer's patients, to inner-city food desert gardens, as well as educators establishing student gardens in their local schools.
Meet Some of Our Past Recipients
In March of 2022, as the media sponsor for the Great Grow Along virtual garden festival, Gardening Know How gathered four past recipients for a panel discussion on everything from how the projects began to the biggest roadblocks faced in the process. Watch the full conversation below:
In this fifth year of our program, our dedication to community gardening continues to grow and expand. In addition to our financial contribution to 20 gardens each year, Gardening Know How will now offer more information and resources to anyone interested in starting or growing a community garden.
Later this summer we'll kick off our Community Gardening Speaker series, on our brand new Gardening Know How Learning Channel. The series will be a free online forum where past sponsorship recipients will offer a wealth of information about a wide range of community garden projects. And, we will be adding a Community Gardening content hub to our site, as well as other related news to be announced throughout the year. Sign up for our newsletter to ensure you receive all this great – and free – information.
We at Gardening Know How encourage anyone who may be involved with a community or school garden, or even those who have a great plan to start one, to submit an application, tell us your story, and let us consider your garden for the Gardening Know How 2022 Community & School Sponsorship Program.
2021 School and Community Garden Sponsorship Recipients
Swipe to scroll horizontally
| | | |
| --- | --- | --- |
| Location: | Project Name: | Project Details: |
| Cleveland, OH | Front Steps Housing & Services Community Garden | Provides workforce opportunities, spiritual healing & serenity. |
| Reseda, CA | Handicapped Accessible, Sensory/Therapeutic School Garden | Garden refuge project for students with physical, intellectual, and social disabilities. |
| Winston-Salem, NC | Neighborhood's Hands | Serves disenfranchised and low-income community within a food desert. |
| Euclid, OH | Hood Honey | Youth agriculture program that teaches children about honey bees. |
| Kent, WA | Paradise Parking Plots | Organic compost station for community use in a converted parking lot. |
| South Bend, IN | Unity Gardens | Provides access to fresh produce and a safe space for the community. |
| Liberty Hill, TX | Hope House - Nina's House Garden | Intellectually disabled residents participate in growing and harvesting. |
| Panama City, FL | Community Food Forest | Bio-diverse community food forests focusing on teaching sustainability. |
| New York, NY | Midtown Urban Farm Grows Community | Provides fresh food for people living in shelters and on the streets of New York City. |
| Houston, TX | Kinder Youth Gardens | Provides victims of child abuse with holistic resources and skills. |
| Medina, OH | Medina Community Garden and Education Center | Families and groups grow produce for themselves and local food banks. |
| Kansas City, KS | THRIVE Student Food Pantry Garden | College food pantry for food-insecure students. |
| Denver, CO | Dr. Martin Luther King Jr. Early College Garden | Educates school community about sustainable growing practices. |
| Daleville, IN | Kinder Garden | Greenhouse garden for young children. |
| West Plains, MO | West Plains Community Garden | Families grow organic produce in food-insecure area, and outdoor classroom experience. |
| Berea, OH | Berea Community Learning Farm | Educates community about organic gardening and sustainably. |
| Port Washington, NY | ReWilding Showcase Garden at Thomas Dodge Homestead | Demonstrates benefits of re-wilding to promote sustainable landscaping practices. |
| Bee Cave, TX | International School of Texas Middle School Vegetable Garden | Students manage production of produce for grocery items like salsa and sauerkraut, which they then market and sell. |
| Bronx, NY | Academy for Career and Living Skills Native Pollinator and Sensory Garden | Sensory garden for students with severe and sometimes multiple disabilities. |
Learn More About Our Recipients & Apply Today
Through the remainder of this year, we'll be highlighting each of our recipients individually on our blog site and on the brand new Gardening Know How Learning Channel. We'll also announce the deadline to apply for the 2022 sponsorship later this year. To get updates on our sponsorship program, learn more about all of our recipients, or to apply this year, we invite you sign up for the weekly Gardening Know How newsletter to get all the information and resources you need delivered straight to your inbox.
Gardening tips, videos, info and more delivered right to your inbox!
Sign up for the Gardening Know How newsletter today and receive a free download of our most popular eBook "How to Grow Delicious Tomatoes."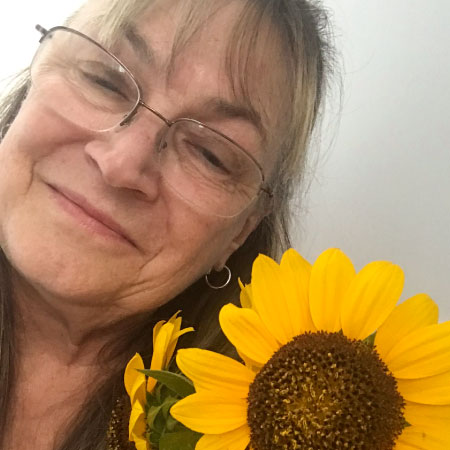 Manager of Marketing Communications
Caroline Bloomfield is Manager of Marketing Communications at Gardening Know How since 2019. A northwest native, she has resided and gardened in multiple zones in the U.S. and is currently at home in Eugene, Oregon. Writing and editing for various publications since 1998, her BA in American Studies from Southern Maine University includes an emphasis in English. She was raised in California by avid gardeners and continues to enjoy the natural world with an appreciation for the concepts of sustainability and organic care for the planet.