Composting Pine Needles: How To Compost Pine Needles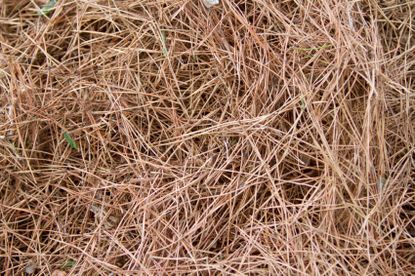 (Image credit: Luis Leonardo )
Abundant and free in most parts of the country, pine needles are a great source of organic matter for the garden. Whether you use pine needles in compost or as a mulch around your plants, they provide essential nutrients and improve the soil's ability to hold moisture. Once you know how to compost pine needles, you don't have to worry about any adverse effects.
Are Pine Needles Bad for Compost?
Many people avoid using pine needles in compost because they think it will make the compost more acidic. Even though pine needles have a pH between 3.2 and 3.8 when they fall from the tree, they have a nearly neutral pH after composting. You can safely add pine needles to compost without fear that the finished product will harm your plants or acidify the soil. Working pine needles into the soil without composting them first may temporarily lower the pH. Another reason why gardeners avoid pine needles in compost is that they break down very slowly. Pine needles have a waxy coating that makes it difficult for the bacteria and fungi to break it down. The low pH of pine needles inhibits the microorganisms in compost and slows down the process even more. Using aged pine needles, or needles that served as mulch for a season, speeds up the process; and chopped pine needles compost faster than fresh ones. Make a mound of pine needles and run over them with a lawn mower several times to chop them. The smaller they are, the faster they will decompose.
Composting Pine Needles
One advantage to composting pine needles is that they don't compact. This keeps the pile open so that air can flow through, and the result is a hotter compost pile that breaks down more quickly. The pine needles break down more slowly than other organic matter in a compost pile, even when the pile is hot, so limit them to 10 percent of the total volume of the pile. A simple and natural way of composting pine needles is to simply leave them where they fall, allowing them to serve as a mulch for the pine tree. They eventually break down, providing the tree with rich, organic nutrients. As more needles fall, they keep the mulch looking fresh.
Gardening tips, videos, info and more delivered right to your inbox!
Sign up for the Gardening Know How newsletter today and receive a free download of our most popular eBook "How to Grow Delicious Tomatoes."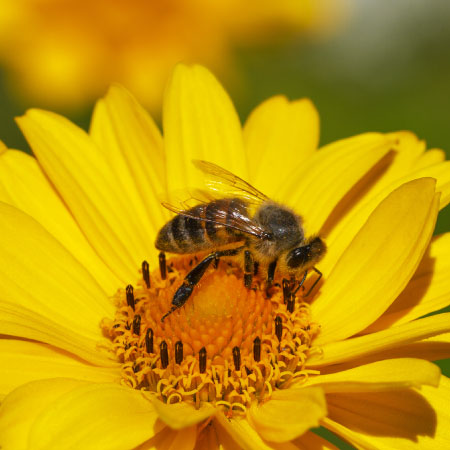 Jackie Carroll has written over 500 articles for Gardening Know How on a wide range of topics.