Growing Coconut Palms - How To Grow A Coconut Plant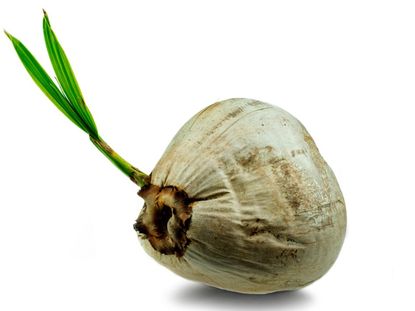 (Image credit: chonticha wat)
If you have access to a fresh coconut, you might think that it would be fun to grow a coconut plant, and you would be right. Growing a coconut palm tree is easy and fun. Below, you will find the steps for planting coconuts and growing coconut palms from them.
Planting Coconut Trees
To start to grow a coconut plant, begin with a fresh coconut that still has the husk on it. When you shake it, it still should sound like it has water in it. Soak it in water for two to three days. After the coconut has soaked, place it in a container filled with well-draining potting soil. It is best to mix in a little sand or vermiculite to make sure the soil you will be growing coconut trees in drains well. The container needs to be around 12 inches (31 cm.) deep to allow for the roots to grow properly. Plant the coconut point side down and leave one-third of the coconut above the soil. After planting the coconut, move the container to a well lit, warm spot -- the warmer the better. Coconuts do best in spots that are 70 degrees F. (21 C.) or warmer. The trick to growing a coconut palm tree is to keep the coconut well watered during germination without letting it sit in overly wet soil. Water the coconut frequently, but make sure the container drains very well. You should see the seedling appear in three to six months. If you want to plant a coconut that has already sprouted, go ahead and plant it in well-draining soil so that the bottom two-thirds of the coconut is in the soil. Place in a warm area and water frequently.
Care of a Coconut Palm Tree
Once your coconut tree has started growing, you need to do a few things to help keep it healthy.
First, water the coconut tree frequently. As long as the soil drains well, you really can't water it too often. If you decide to repot your coconut tree, remember to add sand or vermiculite to the new soil to keep the water draining well.
Second, growing coconut palms are heavy feeders that require regular, complete fertilizer. Look for a fertilizer that provides both the basic nutrients plus trace nutrients like boron, manganese, and magnesium.
Third, coconut palms are very cold sensitive. If you live in an area that gets cold, your coconut plant will need to come inside for the winter. Provide supplemental light and keep it away from drafts. In the summer, grow it outdoors and make sure you place it in a very sunny and warm spot.
Coconut trees that are grown in containers tend to be short lived. They may only live for five to six years, but even though they are short lived, growing coconut trees is a fun project.
Gardening tips, videos, info and more delivered right to your inbox!
Sign up for the Gardening Know How newsletter today and receive a free download of our most popular eBook "How to Grow Delicious Tomatoes."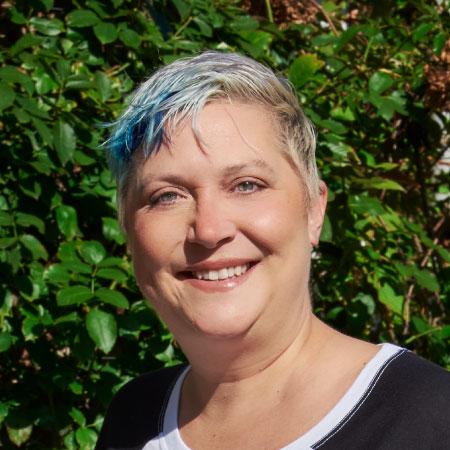 Founder of Gardening Know How
Heather Rhoades founded Gardening Know How in 2007 and built it up to what it is today.