Haganta Plum Care – Growing Haganta Plums In The Landscape
In recent years, the popularity of fruit trees with showy, vibrant spring blooms has been on the rise. Now, more than ever, urban dwellers are looking for new and exciting ways to incorporate homegrown fruits and vegetables into their city landscape. The vibrant colors of fruit trees are an excellent way to accomplish this task. While some fruit may be unpalatable, those such 'Haganta' plums, offer both beauty and taste for home gardeners looking to make a big impact.
Haganta Plum Tree Info
Each spring, Haganta plums reward growers with a fantastic display of fragrant, white blossoms. When pollinated, these blossoms transform and develop into large dark fruits with a juicy, yellow flesh. Grown commercially for its high production, hardiness, and disease resistance, this plum tree is an excellent choice for the home gardener too. Reaching only about 12 feet (4 m.) in height, these partially self-fertile (self-fruitful) trees produce a profusion of early ripening freestone plums. While partially self-fertile fruit trees will produce fruit without the presence of another pollinator, the planting of an additional pollinator tree will ensure good crop production.
Growing Haganta Plums
Growing this tree is much like growing any other variety of plum. 'Haganta' cultivar is a German variety; however, it is very popular. Due to this fact, those wishing to grow this variety may be able to find it locally at garden centers or plant nurseries. When growing fruit trees, it is beneficial to start with saplings, rather than seeds. In addition to their slow rate of growth, seeds may not be viable, difficult to germinate, or may not grow true-to-type. Growers unable to obtain these trees are likely able to order the saplings online. When ordering online, always make certain to order only from reputable sources to ensure that new plants are healthy and disease free. Planting and care of Haganta plum is relatively simple. First, remove the plum sapling from its container and soak the root ball in water for at least one hour before planting. Dig and amend a hole that is at least twice and wide and twice as deep as the size of the root ball. Place the tree into the hole and begin to fill it, making certain not to cover the collar of the tree. After the soil has been firmly packed, water the new planting thoroughly. Once established, begin a program of proper fruit tree pruning, irrigation, and fertilization. This will help to promote healthy trees, and well as bountiful harvests of fresh plums.
Gardening tips, videos, info and more delivered right to your inbox!
Sign up for the Gardening Know How newsletter today and receive a free download of our most popular eBook "How to Grow Delicious Tomatoes."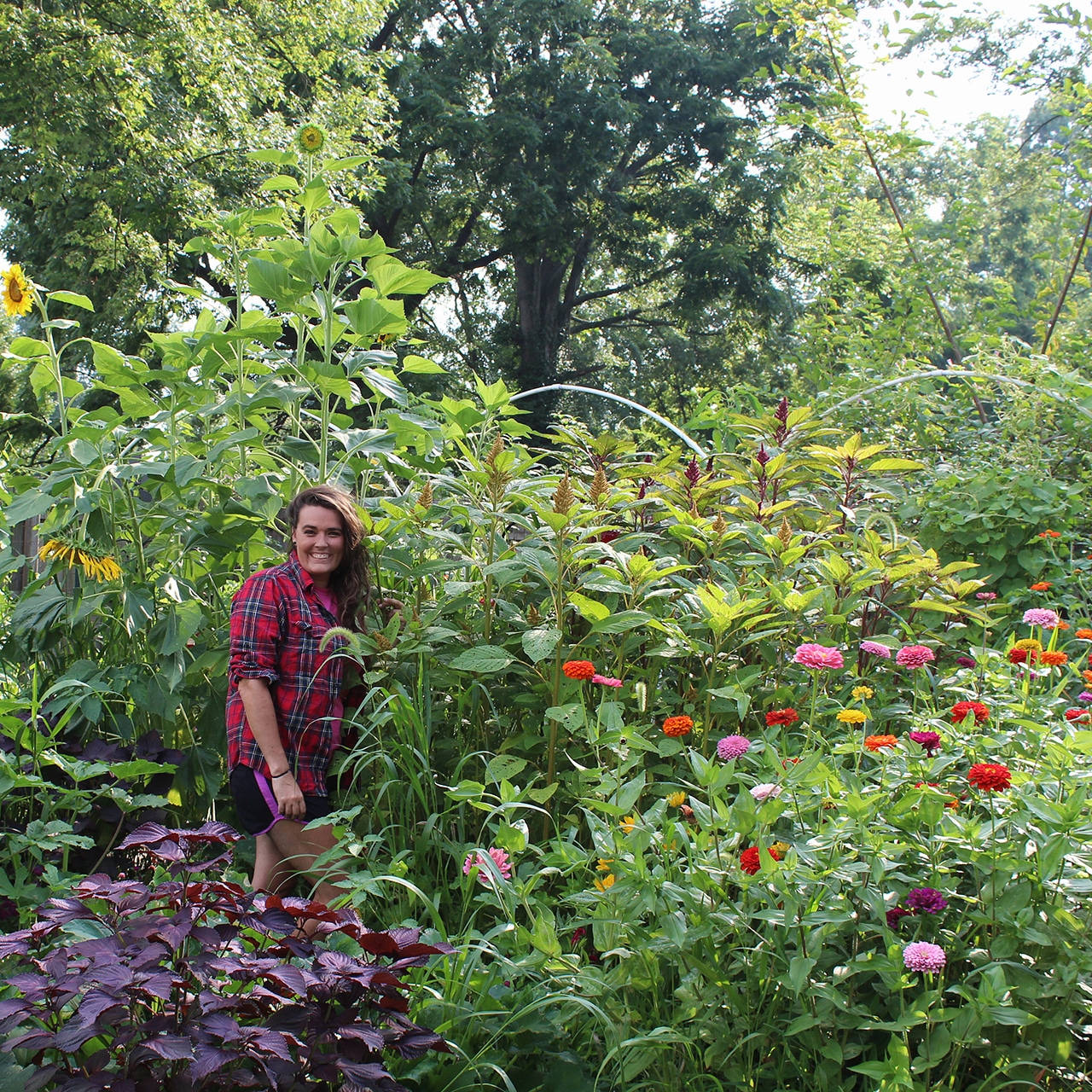 Tonya Barnett has been gardening for 13 years. Flowers are her passion. She has trasformed her backyard into a cut flower garden, which she regularly chronicles on her YouTube channel http://www.youtube.com/@tonyawiththeflowers.