Growing Tomatoes Upside Down - Tips For Planting Tomatoes Upside Down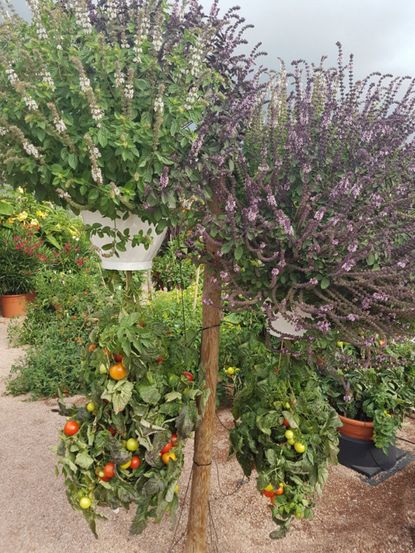 (Image credit: emer1940)
Growing tomatoes upside down, whether in buckets or in special bags, is not new but it has become wildly popular over the past few years. Upside down tomatoes save space and are more accessible. Let's look at the ins and outs of how to grow upside down tomatoes.
How to Grow Tomatoes Upside Down
When planting tomatoes upside down, you will need either a large bucket, such as a 5-gallon (19 L.) bucket, or a specialty planter that is easy to find at your local hardware or department store. If you are using a bucket for growing tomatoes upside down, cut a hole about 3-4 inches (7.5-10 cm.) in diameter in the bottom of the bucket. Next, select the plants that will become your upside down tomatoes. The tomato plants should be sturdy and healthy. Tomato plants that produce smaller sized tomatoes, such as cherry tomatoes or roma tomatoes, will perform better in the upside down planter, but you can experiment with larger sizes as well. Push the root ball of the tomato plant through the hole in the bottom of the upside down container. After the root ball is through, fill the upside down planter with damp potting soil. Do not use dirt from your yard or garden, as this will be too heavy for the roots of the upside down tomato plant to grow in. Also, make sure that the potting soil is wetted down before you put it in the upside down planter. If it is not, you may have a hard time getting water all the way through the potting soil to the plants roots in the future as very dry potting soil will actually repel water. Hang your upside down tomatoes in a spot where they will get six or more hours of sun a day. Water your upside down tomato plants at least once a day, and twice a day if temperatures go above 85 F. (29 C.). If you would like, you can also grow other plants in the top of the upside down container. And that's all there is to how to grow upside down tomatoes. The tomato plant will hang down and you will soon enjoy delicious tomatoes grown right outside your window.
Gardening tips, videos, info and more delivered right to your inbox!
Sign up for the Gardening Know How newsletter today and receive a free download of our most popular eBook "How to Grow Delicious Tomatoes."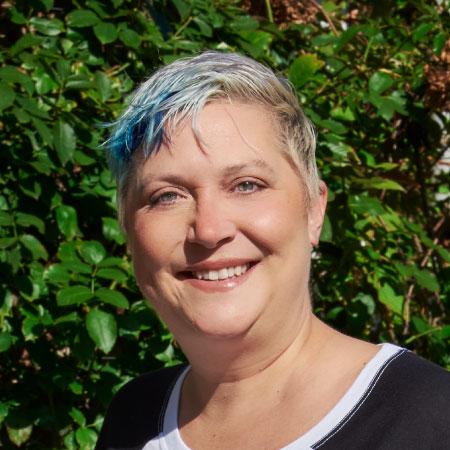 Founder of Gardening Know How
Heather Rhoades founded Gardening Know How in 2007 and built it up to what it is today.