Focal Points For Backyard: Using Structure As Focal Points In The Backyard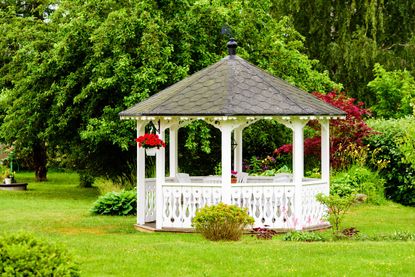 (Image credit: Reimphoto)
The process of creating beautiful and welcoming yard and garden spaces can feel intimidating. Choosing plants and considering hardscaping options can feel like an arduous task for even the most confident of do-it-yourselfers. Whether planning an inviting front entryway or looking to create a green backyard oasis, there are some quick and simple tips that will help create the yard you have always dreamed of.
One key aspect, the proper use of structures in the yard, can serve in function as well as add dynamic appeal. Let's learn more about using structures as focal points for the backyard.
About Backyard Focal Points
When designing landscapes, it is important to first establish a focal point within the yard. Visitors and guests will naturally be drawn to these focal points, so it is imperative that this aspect of design is taken into consideration. While many structures do serve a purpose (such as storage), other structural focal points, like statues and water fountains, help create welcoming ambiance in the green space.
Designing around existing structures is especially important, as the eye is often drawn to large objects which may already exist in the yard. For many, this means new focal points will need to be established as a means to divert attention from more unappealing structures, like garbage cans or air conditioning units.
Using Structures as Focal Points for Backyards
The use of structures in the landscape is an excellent way to create much needed appeal in the backyard. Focal points for backyards range widely, but generally serve the same function. These structures can be used to change the flow of movement into the space, to draw attention to doorways, or even to showcase a particularly unique flowering plant.
One popular way to design a backyard focal point is to create outdoor living spaces. By building decks and patios, or designing around existing structures, homeowners are able to draw guests into an inviting sitting area. When framed with flowering plants and trees of various heights, this same space can be transformed into a lush retreat.
When used as a focal point, other structures, such as garages and sheds, can lend stunning visual interest and curb appeal to your property. Symmetrical or asymmetrical plantings can frame entrances and pathways in ways that allow consistent flow throughout the property.
Other structures, like trellises and pergolas, may also serve as beautiful focal structures which are perfect to display flowering vines and vining foliage. In addition to visual impact, these structures are able to add height and dimension to the yard, as well as enhance the overall privacy of the space.
Gardening tips, videos, info and more delivered right to your inbox!
Sign up for the Gardening Know How newsletter today and receive a free download of our most popular eBook "How to Grow Delicious Tomatoes."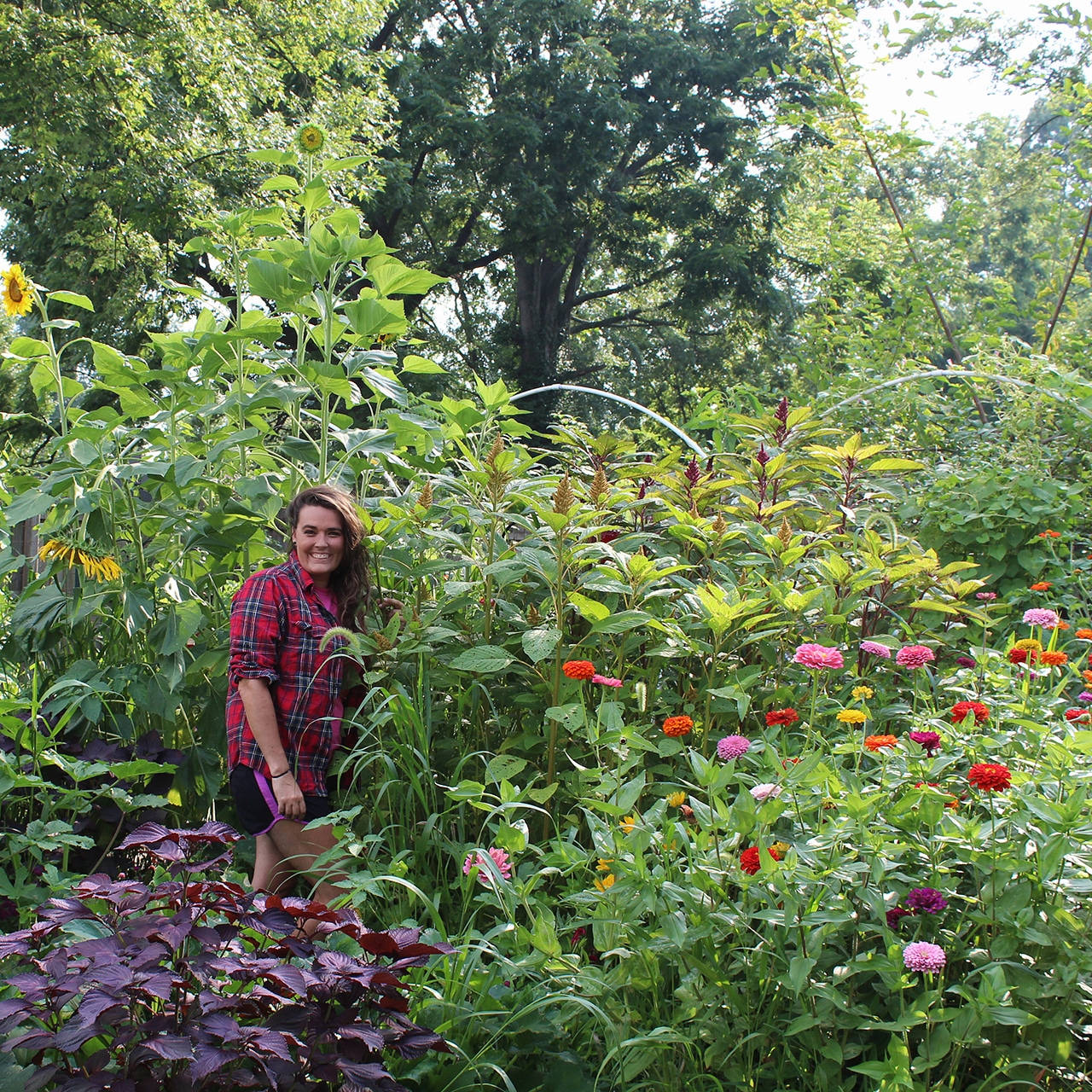 Tonya Barnett has been gardening for 13 years. Flowers are her passion. She has trasformed her backyard into a cut flower garden, which she regularly chronicles on her YouTube channel http://www.youtube.com/@tonyawiththeflowers.