Garden Lighting How To: What Is Highlighting And How To Use It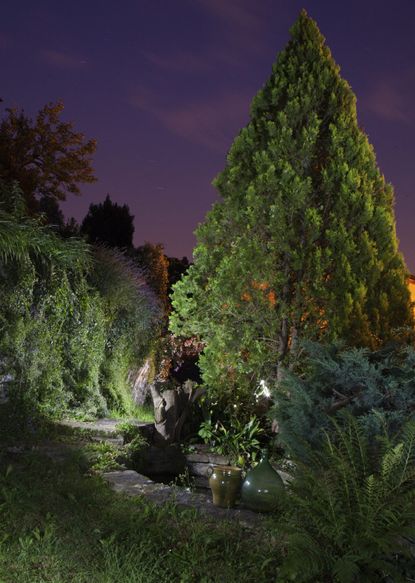 (Image credit: fotozambra)
Outdoor landscape lighting is an effective way to show off your garden after dark. One good way to get ideas for garden highlighting is to take a stroll through the neighborhood at night. You will see some lovely nighttime landscapes. People light up just about everything– paths, trees, buildings, sculptures, patios, and driveways. There are so many options. Where does one begin? There are many terms for landscape lighting and some of them overlap and can be confusing. Below is a brief garden lighting how-to guide.
Highlighting Techniques in Gardens
The term highlighting can mean two different things. Sometimes people use the term highlighting when they are talking about uplighting. Other people use the term highlighting to describe general landscape lighting.
Path lighting– Of the many highlighting techniques in gardens, path lighting is the most common. Path lighting creates a sense of safety along a walkway. Alternate the lights on either side of the path and place them 6 to 8 feet (2 to 2.5 m.) apart for the most effective visibility and ambiance.
Wall washing– Wall washing is a technique where a light is placed in the ground and angled toward a building wall to create a soft, gentle glow.
Down lighting– Down lighting accents landscape planting beds or other garden features from above. Down lights can be attached to garden walls or put under eaves. You can add glare reducers to create a softer feel. Moon lighting is a form of down lighting or garden lighting for trees. You can attach multiple lights high up in a tree and create the effect of moonlight by the mix of light and shadow from tree's branches.
Uplighting– Uplighting is where you place a light a few feet (1 m.) from the base of an object to show off its form from below. Play around with the distance between the object and the light to create different angles of luminescence. Silhouetting and shadowing are two forms of uplighting. In each technique, you place a light behind an object or plant and point the light toward a nearby wall to create a shadow or silhouette. This effect can be quite dramatic.
Garden Lighting for Trees
The most common garden lighting for trees is uplighting or highlighting. Larger trees look best with two or three lights shining up into them. If you have a tree with a beautiful trunk and branching adjacent to a wall, you can also silhouette or shadow the tree. As you can see, there are many options and ideas for garden highlighting. If you find this overwhelming, hire a good electrician who will show you the various lighting fixtures and demonstrate options for your landscape. Landscape lighting is like frosting on the cake. It makes your landscaping tastier and more appealing.
Gardening tips, videos, info and more delivered right to your inbox!
Sign up for the Gardening Know How newsletter today and receive a free download of our most popular eBook "How to Grow Delicious Tomatoes."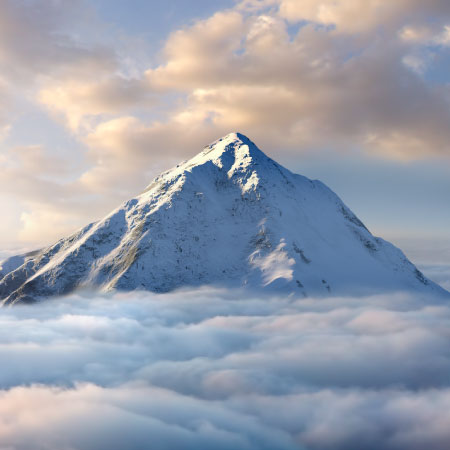 Karen Boness is the founder of Wild Willow Design, an Australia-based company that specializes in ecological landscape design.