April Ohio Valley Garden: Gardening To-Do List And Tips For Gardeners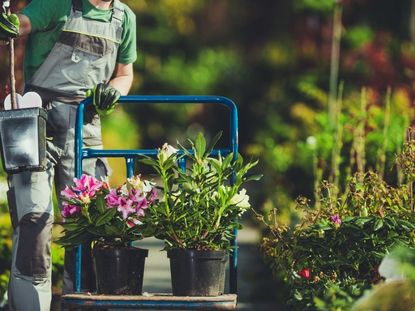 (Image credit: welcomia)
Those first few warm days of spring are perfect for getting back in the groove of outdoor gardening. In the Ohio Valley, there's never a shortage of April gardening tasks to give you a jump on the upcoming growing season.
April Ohio Valley Garden To-Do List
Here are a few ideas you might want to add to your monthly gardening to-do list.
Lawn
Mowing season gets underway this month. Prepare for that first lawn mowing by adding these tasks to your gardening to-do list for April.
Pick up debris. Remove those twigs, leaves and trash which have accumulated over the winter.
Fill in low spots. Backfill those bumpy dips in the yard with quality top soil.
Reseed thin areas. Fill in those bare spots with a grass seed mixture suitable for your climate.
Apply weed prevention. Tackle crabgrass and annual weeds with pre-emergent products.
Spring equipment maintenance. Sharpen mower blades, check belts for wear and change lawn mower oil and filters.
Flowerbeds
Bulbs continue to bloom in the April Ohio Valley garden, perennials are emerging from the ground and spring flowering shrubs are blooming.
Clean the beds. Remove plant debris, leaves and trash. Cut back dead sedum stalks and ornamental grass stems before new growth emerges. Rake out or remove winter mulch from roses.
Divide perennials. Dig up and split ornamental grasses, hosta and midsummer or fall blooming perennial flowers.
Start weeding. Get a jump on those weeds when they're still small enough to tackle.
Plant summer bulbs. Fill in empty spots in the flower garden with gladiolus, elephant ears and dahlia.
Edge flowerbeds. Clean up the edges of flowerbeds and remove encroaching grass. Add mulch if needed.
Vegetables
Veggie gardening in the Ohio valley begins with working the soil as some as possible in the spring. Take advantage of dry weather whenever possible.
Miscellaneous
Round out your April gardening to-do list with these special tasks:
Make or empty compost bins. Make room for fresh organic material by emptying or building a new compost bin.
Mount a rain gauge. Stop guessing when to water. Place rain gauges in an open area. Avoid mounting gauges under trees or drip lines from roofs.
Examine tools. Replace broken equipment and sharpen tools.
Survey trees and shrubs. Look for winter damage or disease while the branches are barren. Trim or treat affected areas.
Clean ponds and water features. Provide maintenance for pumps and replace filters.
Plant a tree. Honor National Arbor Day on the last Friday of April by adding one or more trees to your landscape.
Gardening tips, videos, info and more delivered right to your inbox!
Sign up for the Gardening Know How newsletter today and receive a free download of our most popular eBook "How to Grow Delicious Tomatoes."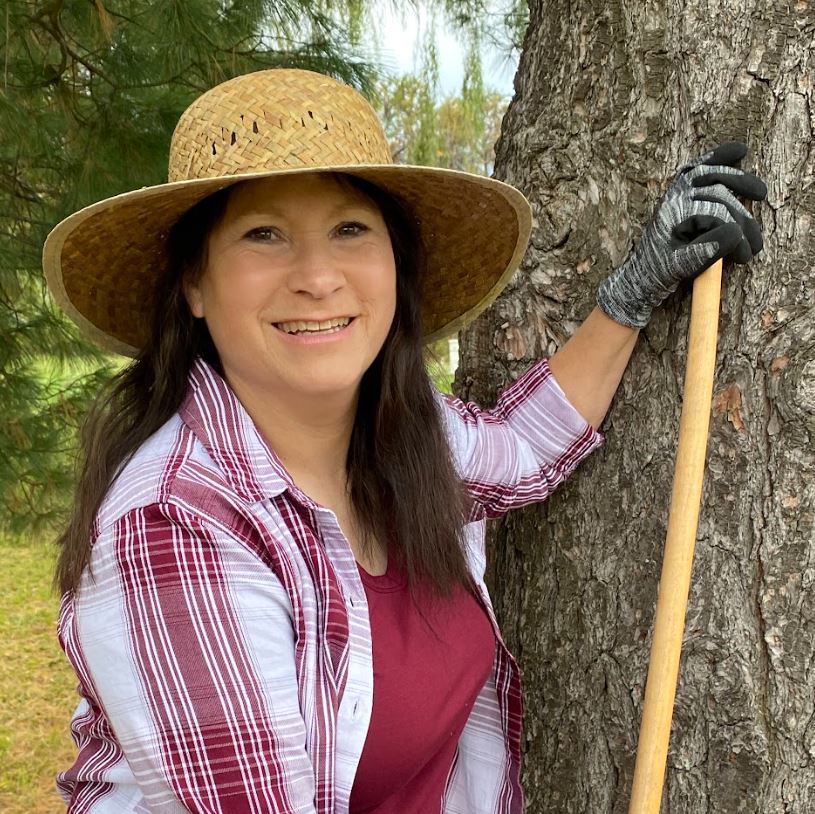 Laura Miller has been gardening all her life. Holding a degree in Biology, Nutrition, and Agriculture, Laura's area of expertise is vegetables, herbs, and all things edible. She lives in Ohio.