What Is A Conservatory - Greenhouse Living Space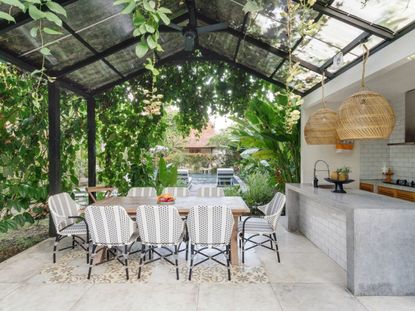 (Image credit: brizmaker)
If you love plants, chances are your home is overflowing with them. Perhaps you've even considered adding on a greenhouse, but are unable to sacrifice the space strictly for plants. Yet, if you could use the greenhouse as a room, you would have the best of both worlds. What you need is a conservatory.
What Is A Conservatory
Perhaps you're wondering, "What is a conservatory?" In the simplest terms, a conservatory is basically greenhouse living space. While both are often glass buildings with glass roofs, a greenhouse tends to look and feel more utilitarian. It's a place to start seedlings and grow plants. It's also a place where people primarily visit to look at or work with plants.
On the other hand, a conservatory is a room also designed for human use. It contains furniture, rugs, and ornate décor as well as a multitude of plants. A conservatory is more likely to have a tile floor, fancy light fixtures and accoutrements specifically for the comfort of humans.
Conservatory design can include a dining area, space for entertaining or a retreat for relaxing. When done correctly, a conservatory should feel as though one is sitting outdoors, but with climate control and protection from the elements.
Conservatory Design Elements
When creating greenhouse living space, there are a few conservatory design features to keep in mind:
Location – Many conservatories are located at the back of the house to take advantage of the view offered by the garden. A standalone building in the middle of the garden is another one of the popular conservatory ideas.
Architecture features – Conservatory additions can be seamlessly blended onto your home by replicating the style of the house. Use identical windows, the same type of roof or similar exterior finishes.
Privacy – Consider who will be able to look in and see you. You're less likely to use a greenhouse as a room in your home if you feel like an animal on exhibit at the zoo. Adding blinds inside or fences outdoors can provide much-needed privacy.
Proportions – Plan a conservatory that is complimentary to the size of the home. A tiny room will look out of place on a large home while a huge room can easily overwhelm a smaller house.
HVAC – A glass room will become quite warm on sunny days and can quickly lose heat at night. Speak with an expert to determine the best way to heat, cool and ventilate greenhouse living space.
Accessibility – Sliding doors from the conservatory to the main part of the house or to the outdoors can influence how you use the conservatory greenhouse as a room in your home.
Conservatory Ideas
Looking for a special way to use your greenhouse living space? Try these popular conservatory ideas:
"Outdoor" bug-free dining – Use the room to grow patio tomatoes, dwarf pepper plants and lettuce. Add a chandelier for ambience or dine under the stars.
Escape with a good book – Fill the conservatory with cacti and succulents, then cozy up with a woodburner. Spend winter days immersed in a romance or fantasy novel.
Get in touch with your creative side – Use natural light to highlight your next painting or photography subject. Use common houseplants as a muse for poetry.
Pool or hot tub room – Add palms and tropical plants for a year-round staycation. The plants will love the added humidity.
Gardening tips, videos, info and more delivered right to your inbox!
Sign up for the Gardening Know How newsletter today and receive a free download of our most popular eBook "How to Grow Delicious Tomatoes."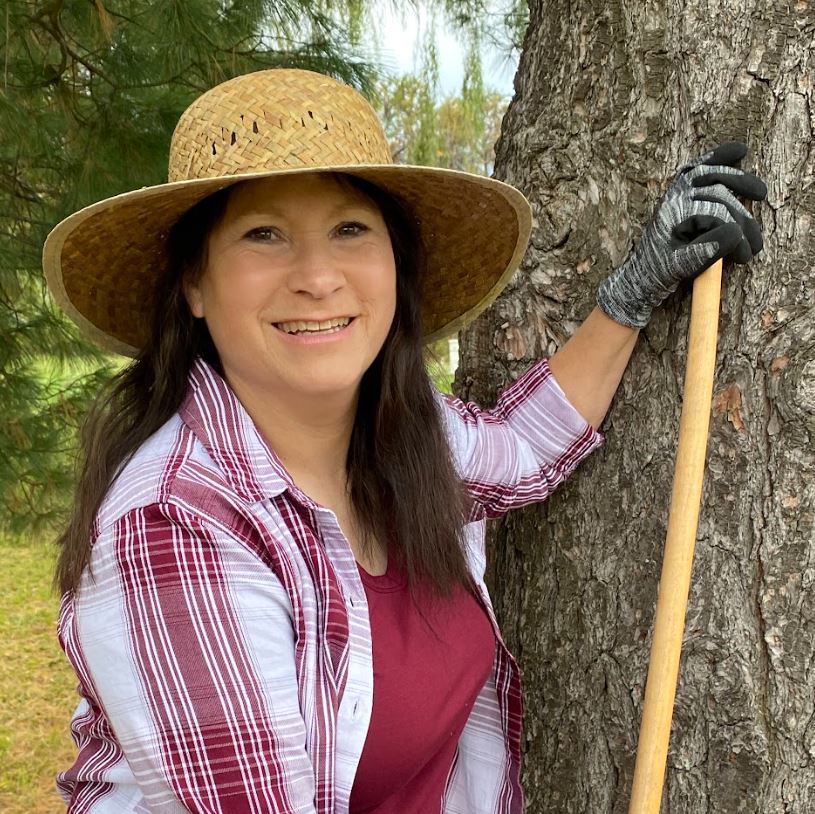 Laura Miller has been gardening all her life. Holding a degree in Biology, Nutrition, and Agriculture, Laura's area of expertise is vegetables, herbs, and all things edible. She lives in Ohio.