Eco-Friendly Outdoor Furniture Ideas For Your Yard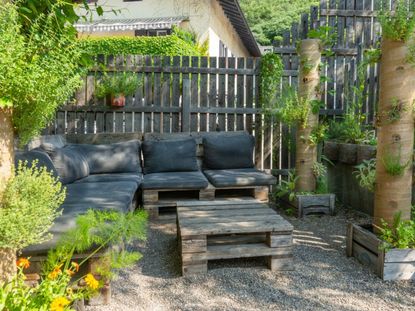 (Image credit: AndreaRR)
Sustainable outdoor furniture is one way to make your yard and garden area more eco-friendly. Sustainability is a way of life many people, and increasingly businesses, embrace as a way to minimize harmful impact on the planet. Consider this before furnishing your outdoor space.
What is Eco-Friendly Outdoor Furniture?
The main underlying idea behind anything eco-friendly or sustainable is that resources are finite. Sustainability means processes that limit the depletion of natural resources and support environmentally-friendly practices.
Eco outdoor furniture can be more sustainable in several ways. The materials from which furniture is made is one example. Bamboo is more sustainable than wood because it requires less energy to grow and use. Bamboo grows more quickly than trees and can be replaced more efficiently.
Furniture can also be more sustainable in how companies manufacture and transport it. How a piece of furniture functions or meets the buyer's needs also impacts sustainability. The longer you can keep and use a piece, the more sustainable it is.
Ideas for Sustainable Patio Furniture
If you are concerned about your own impact on the planet, consider looking for eco-friendly patio furniture when it's time to create an outdoor living space. There are several ways to be more sustainable:
Choose sustainable companies. Many people look to materials first and forget about what happens behind the scenes. Do your research to find furniture manufactures that follow sustainable processes. This includes a lot of factors, like fair trade policies, water use, carbon emissions, packaging, and more. Look for certifications like Cradle to Cradle, Greenguard, and Forest Stewardship Council.
Look for reclaimed materials. Companies that make furniture with reclaimed materials, like wood, upcycle old furniture and other objects. Instead of throwing items out, they reuse the materials. For instance, you can find wooden furniture made from an old barn that had to be demolished.
Buy used furniture. Circularity is a big part of sustainability. This means keeping pieces out of the landfill by using and reusing them for years. Go to your local thrift shop to find quality furniture that might just need a little cleaning to shine again.
Upcycle to create new pieces. If you're crafty, you can take old furniture or other materials to make new items for outdoors. Make a bench out of an old bed headboard. Use shipping pallets to create seating. An old door reclaimed from a house makes a unique table.
Buy sturdy, quality pieces. The longer you can use a piece of furniture, the more sustainable it is. Look for high-quality pieces that will last, so you don't need to replace it in a few years.
Take care of your furniture. Make your furniture last longer by taking good care of it. Bring it indoors during winter or use covers to protect the materials from the elements. If your furniture is made from wood, apply a protective coating that makes it waterproof.
Being more sustainable isn't difficult, but it requires extra thought and consideration. Think before you purchase cheap, mass produced patio furniture and consider other options.
Gardening tips, videos, info and more delivered right to your inbox!
Sign up for the Gardening Know How newsletter today and receive a free download of our most popular eBook "How to Grow Delicious Tomatoes."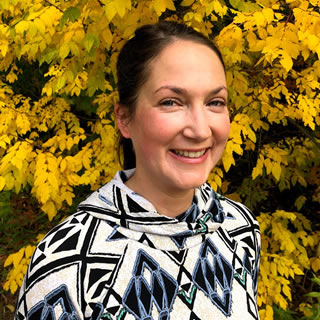 Mary Ellen Ellis has been gardening for over 20 years. With degrees in Chemistry and Biology, Mary Ellen's specialties are flowers, native plants, and herbs.