Autumn Succulent Wreath – How To Make A Succulent Wreath For Fall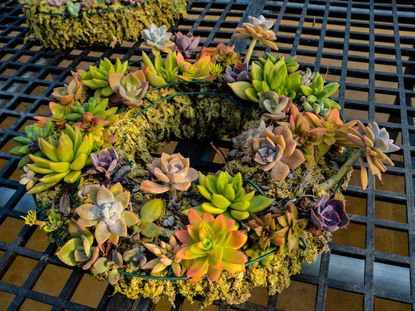 (Image credit: liuyushan)
As seasons change, we often get the urge to update our decorations. Autumn is one of those times, with interesting ornamentation that reflects the time of year. Perhaps you've considered some DIY projects to brighten your outdoors or the inside walls with a fall theme.
Maybe you've thought of making a succulent wreath with autumn colors. If so, you're in the right place, as we've been thinking of it as well and realized that now is a great time to create one for display.
Making a Succulent Wreath for Fall
Wreaths are simple to make, sometimes decisions are not. If this is your first wreath-making project, you must decide on what base you'll use. Grapevines twisted into circles are favorites, simple to make, and something you can buy inexpensively from hobby stores or even your local dollar store.
Some use simple wooden circles with moss that is hot glued onto it. One person uses plastic pipe while another makes a wreath base from plastic trash bags. You'll find various bases on Pinterest. Think through the weight of the base and if any of it will show through your decorations.
Fall Succulent Wreath
For this particular succulent wreath example, we'll use a purchased grapevine wreath. This allows for plenty of places to stick our succulent cuttings and to wire or glue our larger succulents. Leave the top mostly bare to get the look we desire. You'll find many succulent door wreaths just have decorations around the bottom third with a single element on the top right, such as the orange Coppertone stonecrop.
Cover the bottom third with sheet moss also. Hot glue it on and use a sharp tool to make spots to anchor the cuttings. Use 4 inch (10 cm.) firestick cuttings that still have great reddish orange color from summer sunshine. Euphorbia tirucalli, also called pencil cactus, cuttings are available online fairly cheap. I try to keep this plant growing every year just for the beauty of the plant but it's great to have for projects like this. They don't overwinter well here in zone 7b.
Secure three to five firestick cuttings in all areas of the bottom part of the wreath. Leave spaces for bigger Coppertone sedum (Note: you can use whatever succulents you have readily on hand too) in between. These may be glued or wired onto the wreath and should point upward and outward. Save one to place on the top right of your wreath, along with a couple of firestick cuttings.
Sunlight for the Autumn Succulent Wreath
Sun is necessary to keep it colorful. In too little light, the orange and yellow cuttings will revert to green and growth will be stretched and spindly. However, too much sun may scorch the plants. Try to hang the fall succulent wreath in a morning sun only area to provide just the right amount.
This easy DIY gift idea is one of many projects featured in our latest eBook, Bring Your Garden Indoors: 13 DIY Projects for the Fall and Winter. Learn how downloading our latest eBook can help your neighbors in need by clicking here.
Gardening tips, videos, info and more delivered right to your inbox!
Sign up for the Gardening Know How newsletter today and receive a free download of our most popular eBook "How to Grow Delicious Tomatoes."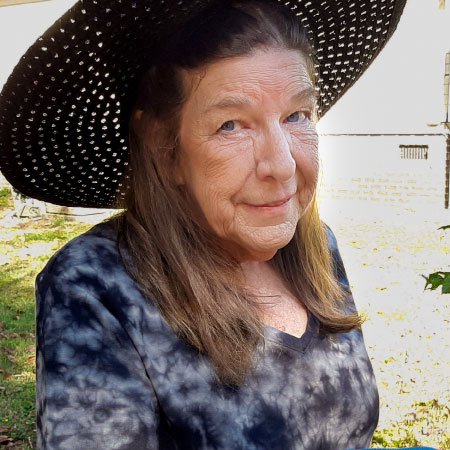 Becca Badgett was a regular contributor to Gardening Know How for ten years. Co-author of the book How to Grow an EMERGENCY Garden, Becca specializes in succulent and cactus gardening.