DIY Stepping Stones: Making Personalized Garden Stepping Stones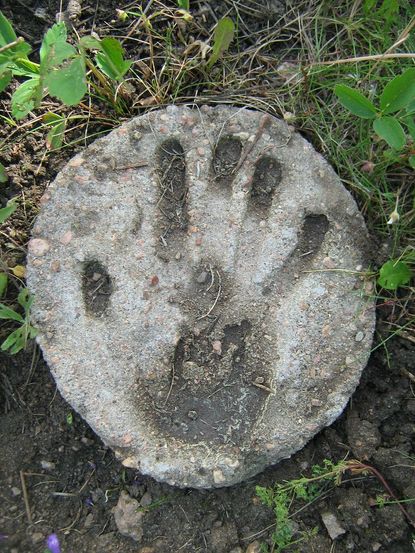 (Image credit: oddharmonic)
Add a little flair to your landscaping by making personalized garden stepping stones. Stepping stones create a pathway through garden beds and can provide access to water faucets or benches, facilitate weeding, or keep kids and guests off newly sprouted plants.
Just because stepping stones have a utilitarian purpose doesn't mean they can't be fun! Making stepping stones for gardens can be a great family project. With a little assistance, even young children can help decorate DIY stepping stones. Here are few stepping stone ideas to get you started.
How to Make Stepping Stones
Creating personalized garden stepping stones doesn't take a lot of craft experience or know-how. To make stepping stones, follow these basic instructions:
Obtain a mold – Round, square, or rectangular metal cake pans make excellent molds for DIY stepping stones. For a budget-friendly alternative, you can also make a round mold by cutting down a clean 5-gallon bucket.
Clean and lubricate the mold – Generously coat the inner surface of the mold with oil, cooking spray, or petroleum jelly. This will keep the concrete from sticking and facilitate removal of the finished stone.
Mix mortar or premix concrete – Bagged concrete mixes are stronger, but contain small rocks which might interfere with the personalization process. Mortar mix has a finer, smoother grain but is not as strong. Following the package directions, mix enough premix to fill the mold.
Fill and level the premix – Carefully fill the mold, gently shaking or stirring to remove bubbles. When the mold is completely full, use a piece of scrap wood to smooth and level the top surface.
Decorate and personalize – Press hand prints, photos, decorative stones, shards of broken china, or other embellishments into the stone while it's still wet.
Remove the stepping stone from the mold – Once the concrete or mortar mix is completely set, gently remove the stone from the mold. Let the stone cure for a couple weeks before placing in the garden.
Personalized Stepping Stone Ideas
Personalized garden stepping stones can be used to memorialize a deceased pet, add inspirational sayings to the garden, capture a moment of your child's life, or can be given as gifts. Materials to decorate your DIY stepping stones can be found around the house, yard, or local craft store. Try some of these inspirational stepping stone ideas:
Coat your child's hand or pet's paw with petroleum jelly to protect their skin. Then gently press into the wet cement. These make great gifts for grandparents!
Use broken pieces of china to create a mosaic-pattern stone. Insert each piece into the wet cement making sure sharp edges are not exposed.
Cover the surface of the stepping stone with sea shells, marbles, or small rocks. Create a pattern or insert them randomly into the wet cement.
Press a large leaf onto the top surface of the stone to create a ribs and veins pattern. Rhubarb, sunflower, and fern leaves work well.
Insert a laminated photo. Be sure the edges are under the surface of the cement.
Use a stick to write words, names, or inspirational sayings.
Use one or more personalized garden stepping stones to add decorative flair to your flower beds or become truly inspired and create a beautiful one-of-a-kind walkway!
Gardening tips, videos, info and more delivered right to your inbox!
Sign up for the Gardening Know How newsletter today and receive a free download of our most popular eBook "How to Grow Delicious Tomatoes."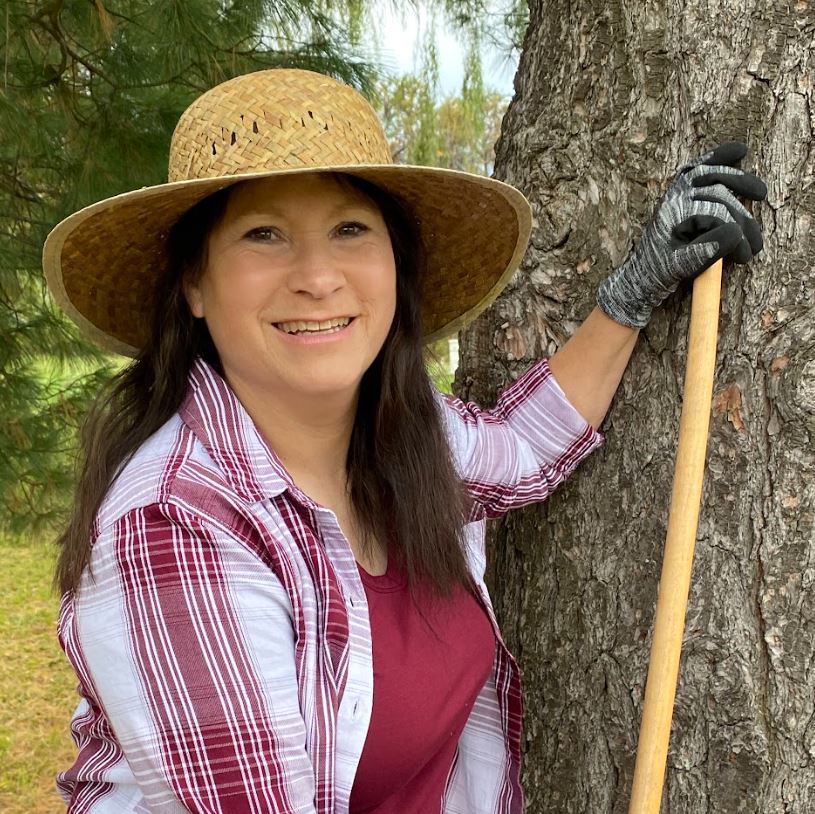 Laura Miller has been gardening all her life. Holding a degree in Biology, Nutrition, and Agriculture, Laura's area of expertise is vegetables, herbs, and all things edible. She lives in Ohio.