DIY Plant Markers – Fun Ideas For Making Plant Labels In The Garden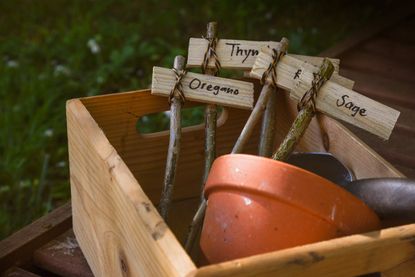 (Image credit: fermate)
Labeling plants is a practical endeavor. It helps you be sure which is which, especially between varieties that look similar. Imagine picking a few leaves of lemon mint, thinking you were getting peppermint. It could be a culinary disaster. Making plant labels doesn't have to cost much, and it can actually be a creative, fun task. Here are some ideas for inspiration.
Why Homemade Plant Markers
First, you can choose not to label your plants, but that can lead to confusion, especially when growing plants with different growing conditions. Labels will help you keep different varieties and types of plants identifiable so you can provide the right water and fertilizer.
You could just buy those plain white plant labels at the garden center, but DIY plant markers have a few benefits. You can make your own for less money, depending on the materials, and recycle what you would otherwise throw out. Homemade plant markers are fun and let you be creative. And creative, attractive plant labels will add an interesting new visual element to your beds.
Homemade Plant Label Ideas
If you're drawing a blank on how to make some nice-looking plant labels instead of using store-bought markers, we'll help you. Here are some creative ways to label plants. Use these ideas or let them inspire you:
Wooden clothespins. For a rustic theme, write the name of plants on clothespins and attach them to wooden dowels or the edges of pots.
Carved sticks. Another rustic approach is a great choice if you like to carve or whittle. Pick out some sturdy, straight sticks. Cut the bark away from one end and either write or carve in the name of the plant.
Wine corks. Save your wine corks, and stick them to the ends of wooden dowels or skewers. Write the names of your plants right on the cork.
Painted rocks. Painting and hiding rocks for others to find is a fun trend these days. Instead of hiding yours, put them next to plants with the names painted in bright, fun colors.
Old terracotta pots. Like most gardeners, you probably have old pots laying around, maybe even shards of pots. Put them to work as plant markers. Use small pots turned upside down, or wedge shards or trays from the bottoms of pots into the dirt near your plants with the names written on them.
Wooden spoons. Take a trip to your local thrift store and pick up assorted wooden spoons. Write or paint plant names on the spoon end and stick them in the dirt.
Metal spoons. Pick up some random but pretty spoons from the thrift store or an antique shop and press plant names into them for a quirky plant label. You can get letter punches at any hardware store.
Gardening tips, videos, info and more delivered right to your inbox!
Sign up for the Gardening Know How newsletter today and receive a free download of our most popular eBook "How to Grow Delicious Tomatoes."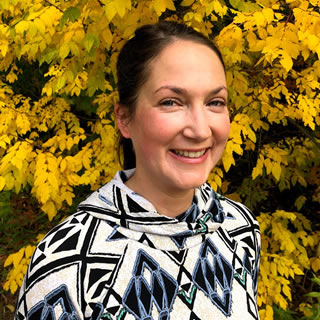 Mary Ellen Ellis has been gardening for over 20 years. With degrees in Chemistry and Biology, Mary Ellen's specialties are flowers, native plants, and herbs.