DIY Egg Carton Seed Tray: How To Germinate Seeds In Egg Cartons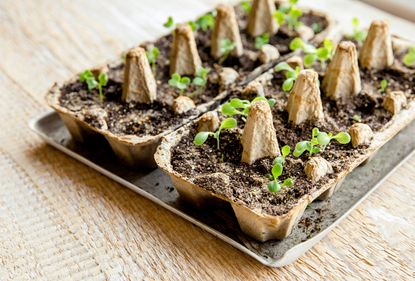 (Image credit: Helin Loik-Tomson)
Seed starting can take a lot of time and resources. But if you look around your house you may just find some materials you won't need to buy to get your plants started. You can easily and inexpensively germinate seeds in egg cartons that you were just going to throw out.
Why Use Egg Cartons for Seeds?
There are a few great reasons to start using egg cartons for your starting seeds, especially if you are just starting out gardening or are starting plants from seeds for the first time. This is a great option. Here's why:
An egg carton seed tray is so cheap it's free. Gardening can be expensive at times, so any way you can trim some costs helps.
Reusing materials is good for the environment. You were only going to throw it away, so why not find a new use for your egg cartons?
Egg cartons are small, already compartmentalized, and easy to handle and use.
The shape of an egg carton makes it easy to situate on a sunny windowsill.
Egg cartons are flexible seed starting containers. You can use the whole thing or easily cut it apart for smaller containers.
Depending on the type of carton, you may be able to put it right in the ground with the seedling and let it decompose in the soil.
You can write directly on the egg carton to keep your seeds organized.
How to Start Seeds in Egg Cartons
First, start collecting egg cartons. Depending on how many seeds you are starting, you may need to plan well ahead to save enough cartons. If you don't have enough and are ready to start, ask around and save some of your neighbors' egg cartons from the garbage.
When starting seeds in an egg carton, you still need to consider drainage. An easy solution is to cut off the container lid and put it under the bottom of the carton. Poke holes in the bottom of each egg cup and any moisture will drain out and into the lid underneath.
Fill each egg cup with potting soil and place seeds into the appropriate depth. Water the container to get the soil moist but not soaking.
To keep it warm as the seeds germinate, simply put the carton in a plastic vegetable bag from the grocery store—another good way to reuse materials. Once they sprout, you can remove the plastic and set your container in a sunny, warm spot until they are ready to be planted outside.
Gardening tips, videos, info and more delivered right to your inbox!
Sign up for the Gardening Know How newsletter today and receive a free download of our most popular eBook "How to Grow Delicious Tomatoes."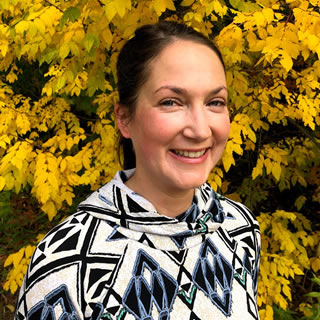 Mary Ellen Ellis has been gardening for over 20 years. With degrees in Chemistry and Biology, Mary Ellen's specialties are flowers, native plants, and herbs.