Toddler Size Garden Tools - Choosing Garden Tools For Toddlers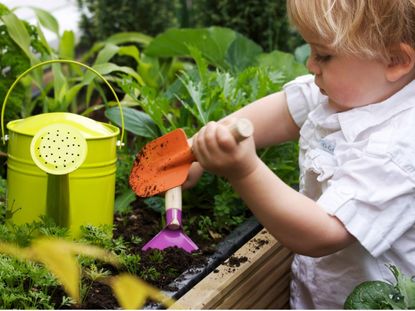 (Image credit: simoningate)
It's no secret that involving them in gardening can be highly beneficial to children and young adults. While older students may learn through school-funded gardens and content that are related to science core curriculum standards, it's sometimes thought that involvement may be too difficult for younger children.
However, the advantages of involving toddlers in the garden are numerous. Learning more about the very special needs of this unique demographic of future growers can help to ensure that time spent outdoors is valuable, enjoyable, and safe.
Garden Tools for Toddlers
Allowing toddlers to be involved in gardening is beneficial for a variety of reasons. Quality, supervised time outdoors is an excellent way in which young children are better able to experience and sense the world around them. By digging, planting, and nurturing seeds, caregivers are able to encourage skills such as questioning, reasoning, and promote the development of a sense of responsibility. Through the use of garden tools, toddlers are also able to better advance both fine and gross motor skills. However, choosing the right equipment is key.
In determining which toddler garden tools are best, it's important for parents or guardians to first decide which tools will actually be needed. Considering which gardening tasks will be done most frequently, it will be easier to choose between buying complete sets or individual implements. While toddler tool sets may be more convenient, some are cheaply made or made more for use in sandboxes, rather than in the garden. Ideally, toddler-size garden tools should be lightweight, strong, and sturdy. This will allow for greater ease of use and control and can even help to prevent injury. If you're looking for a toddler garden tool set, consider those with tools that have metal heads.
The Best Toddler Garden Tools
Choosing garden tools for toddlers that will allow them to dig, rake, and perform other tasks without breaking is key for maintaining their interest in growing and completing gardening chores. Look for bright, vibrant colors that are especially attractive to kids; this can also help to prevent losing tools while they're working in the garden.
When gardening with toddlers, safety should always be the number one priority. Active involvement by parents or guardians is essential in teaching children to safely use their new tools.
When you decide to purchase garden tools for toddlers, consider also buying some appropriate protective clothing. This includes items like children's gardening gloves, garden aprons, protective boots, and/or even safety glasses. With proper supervision, young children and their guardians can enjoy working and learning together, as they create beautiful green spaces.
Gardening tips, videos, info and more delivered right to your inbox!
Sign up for the Gardening Know How newsletter today and receive a free download of our most popular eBook "How to Grow Delicious Tomatoes."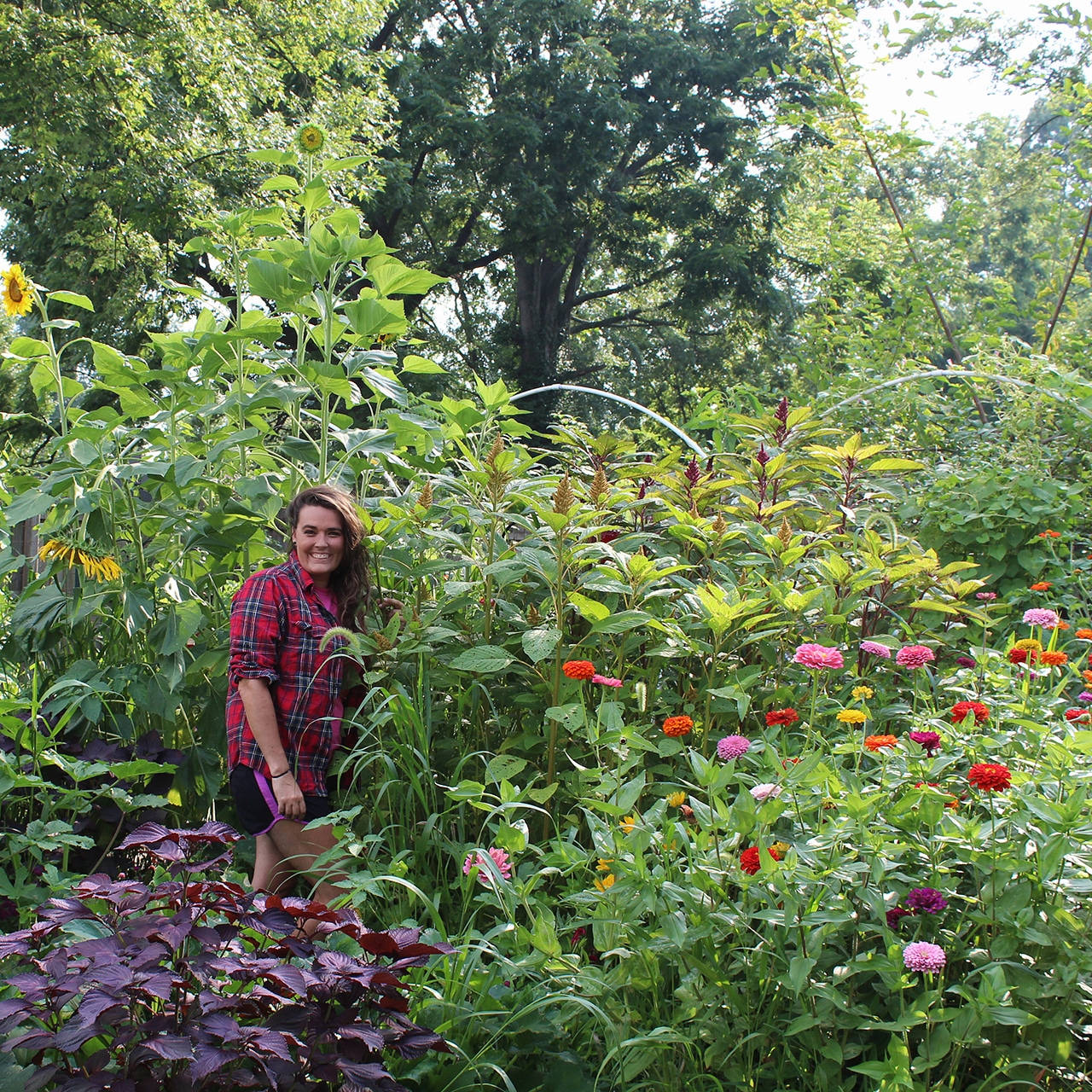 Tonya Barnett has been gardening for 13 years. Flowers are her passion. She has trasformed her backyard into a cut flower garden, which she regularly chronicles on her YouTube channel http://www.youtube.com/@tonyawiththeflowers.