Hood Honey Rocks Cleveland's Mt. Pleasant Neighborhood
Ronnie "Trey" Williams used to be a baseball coach and president of his local baseball league. Trey began Hood Honey to help bring attention to his friend Sam Booze's organization "Leaders of Our Future America." Trey asked another friend Alex, a former player in the baseball league, to help him after seeing Alex's posts on Instagram. Trey and Sam had a discussion about the things they excelled at. Trey is very good at gardening and coaching, and Sam had the financial muscle to support the project. In the neighborhood where they grew up, Trey and Sam started an organization to create and support future American leaders, starting with an urban farm.
Image 1 of 7
A primary educational focus at Hood Honey is, of course, the honeybees. Bees, their life cycles and honey production bring interest, attention and practical learning to young people in this community. Trey feels the knowledge that's gained here with the bees builds with the additional experiences involved in gardening. The honey business gives rise to financial literacy, and the layers of learning and wisdom continue to develop from there. The farm exemplifies their mission of black economic development in the Mt Pleasant region.
"Lots" of Opportunities
The Mt. Pleasant neighborhood of Trey's childhood sits right in the middle of Cleveland and has quite a history. In the late 1800s, in lieu of cash, many African American workers were paid with lots on these streets where they built homes for their families. Now, decades later, the neighborhood needs work. Many houses have been demolished leaving bare, empty lots.
In 2021 Trey and Sam privately funded the initial beehive project. They received grant funding from St. Luke's Foundation, in Cleveland, and put their focus on a few different neighborhoods. That grant was just a start.
The land where Hood Honey resides was once Trey's grandmother's property. Trey wants to expand this "campus" to a square mile of these vacant lots, adding chickens, goats and whatever is compatible in this deeply urban neighborhood, with a goal toward food sufficiency and education. There are convenience stores in the area, but no full-service grocery store, so food sufficiency is an issue.
Learning in the Hood
Field trips to Hood Honey prove to be an eye-opening learning experience. Groups of students come in from different schools and organizations to explore and learn. The kids are treated to classes where they learn all about bees and their life cycles and how they produce honey. They also get a tour of the garden.
One of the goals of Hood Honey is to make the garden a true "day care connection" where students can come and be safe and comfortable after school. Here they'll learn all about gardening and growing their own food, working with the bees and honey production, but perhaps most importantly, they will be learning leadership skills.
Hood Honey's excess garden produce goes primarily to neighbors. While being resourceful with what's available in this area, such as donations of wood chips, cut grass from city parks and donations of chairs, garden tools and time, Trey is encouraging folks in the neighborhood to become familiar with the city's farmers' markets.
Community Outreach
Trey is hoping the garden will become a CSA site. In the meantime, younger kids plant lettuce and sunflowers, while older kids get involved in beekeeping. They also get the experience of doing a bit of weeding, mulching and watering. Trey and Alex do much of the work along with volunteers, and are hoping for more support as time goes on. The STEM Kids daycare supports the effort with volunteers and students, while Hood honey provides two garden leaders. Trey mentions that there are fifty other areas in the city where similar community garden projects are in some stage of operation.
The important multi-layered work that Trey, Sam, Alex and others are doing here will contribute to the knowledge and motivation of the community, in particular, the kids who whose leadership skills are being honed by this generous, hardworking team of gardener/beekeepers. Gardening Know How's sponsorship program is happy to support Hood Honey and its goals. Donations to this incredible project are always welcome.
Every year, Gardening Know How awards $1,000 to 20 different, hand-picked garden projects across the United States and Canada. If your community or school garden has a growing, unmet need for more soil, seeds, fertilizers, building materials, or even just help getting the word out about your program, we're ready and willing to help you meet those needs. As community gardens and school gardening programs spring up all over, we're happy to do our part to help. Click here to learn more about our sponsorship program.
Interested in learning more about school or community gardens? Visit our Community Garden for Everyone page today.
Gardening tips, videos, info and more delivered right to your inbox!
Sign up for the Gardening Know How newsletter today and receive a free download of our most popular eBook "How to Grow Delicious Tomatoes."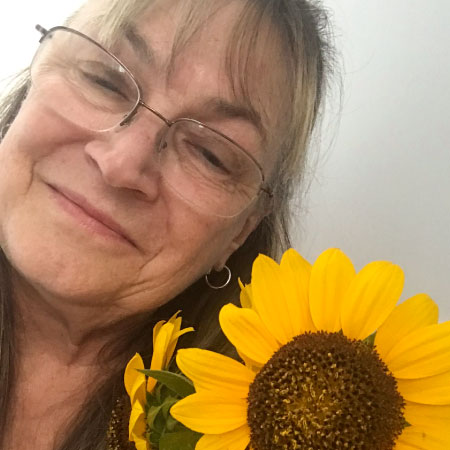 Manager of Marketing Communications
Caroline Bloomfield is Manager of Marketing Communications at Gardening Know How since 2019. A northwest native, she has resided and gardened in multiple zones in the U.S. and is currently at home in Eugene, Oregon. Writing and editing for various publications since 1998, her BA in American Studies from Southern Maine University includes an emphasis in English. She was raised in California by avid gardeners and continues to enjoy the natural world with an appreciation for the concepts of sustainability and organic care for the planet.