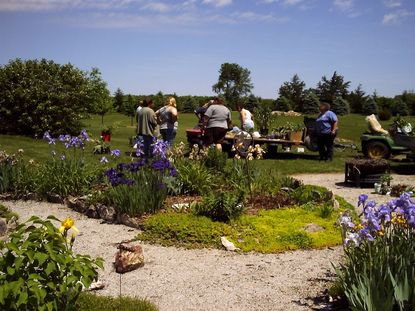 A horticulturist with an extraordinary sense of compassion, Collie Turner embodies a commitment to volunteerism that's unique and deeply respectful. Collie is on a mission to improve the health and living conditions of our country's veterans through gardening. Her story of Heroic Gardens starts in North Philadelphia.
Image 1 of 6
From a Rough Start
Many years ago the children of this North Philly neighborhood attended the old Edison High School, which has now been re-established seven miles east. The old Edison High held the sad national distinction of having educated 64 students who were killed in the Vietnam War. This was the highest number of casualties from any school in the country.
When Edison High School moved away, its old derelict building was left empty and in ruins. With the help of online fundraising campaigns and various government agencies like HUD, the old school building is now a state of the art apartment complex and is, appropriately, a well-run multi-service center for veterans. It's now referred to as "Edison 64" in memory of those lost.
Collie Turner founded Heroic Gardens, an organization serving veterans in the local region of the Delaware Valley and beyond. The project has grown exponentially and serves not only the Vets at Edison 64, but also many neighboring counties. She and a team of volunteers representing a wide range of expertise help veterans learn to work with plants and nature as part of their own healing process.
Get to Know Collie in our Interview Series
Mission: Windowsill
One of Heroic Gardens' inspired projects was to create gardening kits to deliver to veterans in their homes. The kits contain everything from live vegetable plants, fresh lettuce, mung beans and marigolds, to pothos, spider plants and dried wreath elements. The program was designed to let veterans have real gardening experiences and guidance in the comfort of their own homes, with materials and instructions that inspire and enliven their days. The Vets at Edison 64 took to the idea quickly and many became enthusiastic students. Collie Turner and Horticultural Therapist Peg Schofield work with the veterans to help them unpack each project, and learn some of the particulars of gardening.
But of course COVID came along, with all its challenges. Rather than shut down the program, Collie decided to continue Mission: Windowsill by taking the program online. In Collie's words:
Taking It Further
Collie and Edison 64 administrators decided that by 2021 they would have an outdoor garden established on the Edison 64 premises. Soon, local donations began to pour in. EDA Contractors volunteered to build raised beds of every height to accommodate the differing special needs of the vets, who were invited to help or watch the process - their choice. Rain barrels were purchased and the garden, as envisioned, has become a reality in 2021.
Classes are being offered this summer at the garden. Mission:Windowsill, which will pick up again in the fall, was featured in a recent American Horticultural Therapy Association article. The goal is for the program to go national.
A current project of Heroic Gardens, creating an oasis in a veteran's backyard, will be featured on the Discovery Channel as part of "Operation Hidden Treasures" in October. A book by Richard Sand about Edison 64 has been published. Collie Turner's Heroic Gardens is a model of successful volunteerism and patriotism, and a beacon of hope for our veterans who deserve every form of support.
Heroic Gardens has also been featured on local news stations for its other programs, including efforts to help VFWs across its region.
Gardening Know How is proud to have chosen Heroic Gardens for a 2020 sponsorship. Helping veterans learn that interacting with plants can be an integral part of their overall wellbeing is what the program is all about.
Learn More About Our School and Community Garden Sponsorship Program
Every year, Gardening Know How awards $1,000 to 20 different, hand-picked garden projects across the United States and Canada. If your community or school garden has a growing, unmet need for more soil, seeds, fertilizers, building materials, or even just help getting the word out about your program, we're ready and willing to help you meet those needs. As community gardens and school gardening programs spring up all over, we're happy to do our part to help.
Gardening tips, videos, info and more delivered right to your inbox!
Sign up for the Gardening Know How newsletter today and receive a free download of our most popular eBook "How to Grow Delicious Tomatoes."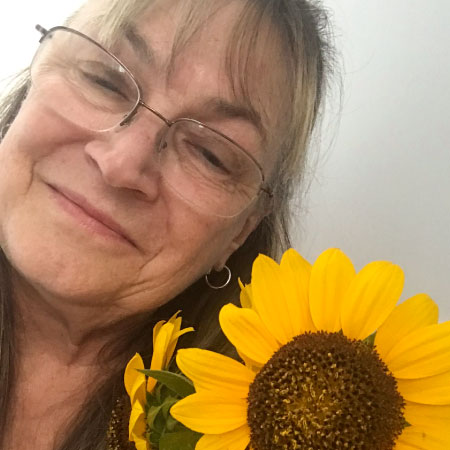 Manager of Marketing Communications
Caroline Bloomfield is Manager of Marketing Communications at Gardening Know How since 2019. A northwest native, she has resided and gardened in multiple zones in the U.S. and is currently at home in Eugene, Oregon. Writing and editing for various publications since 1998, her BA in American Studies from Southern Maine University includes an emphasis in English. She was raised in California by avid gardeners and continues to enjoy the natural world with an appreciation for the concepts of sustainability and organic care for the planet.