Growing Ageratum Flower: How To Plant Ageratum
(Image credit: AlessandroZocc)
Blue flowers for the garden are sometimes difficult to grow. Choices are limited and most require a full sun location. Ageratum plants, with fluffy blue flowers, add the desirable blue color to your garden, even if it is partially shaded. Caring for ageratums is simple and easy, particularly for the beginning gardener. The ageratum flower most commonly found in the garden is a hybrid, growing in a petite and compact form. When you learn how to plant ageratum and grow it successfully, you will always have a blue flower option for the bed or border.
What is Ageratum?
For those new to flower gardening, you may be wondering, "What is ageratum and how is it cultivated?" Ageratum houstonianum, a native of Mexico, is among the most commonly planted ageratum varieties. Ageratums offer soft, round, fluffy flowers in various shades of blue, pink or white—with blue being most common. Ageratum plants grow from seed or from small seedlings sometimes found in garden centers. More than 60 cultivars of the blue ageratum flower are available, often reaching only 6 to 8 inches (15-20 cm.) when fully grown. The wild ageratum is a taller specimen that reseeds abundantly, but most available seeds of the ageratum will be from hybrid types. Popular varieties of the ageratum flowers offer a range of blue colors and include the following cultivars:
'Hawaii' - This type has blooms of a royal blue. It flowers early and is one of the most long lasting of the species.
'Blue Mink' - This cultivar has flowers in a powder blue color and reaches 12 inches (30 cm.) in height.
'Blue Danube' - A variety that reaches just 6 to 8 inches (15-20 cm.) and features blooms in a medium blue shade.
Pink and white blooming cultivars are available as well, but tend to wither early and take on a worn, brown look.
How to Plant Ageratum
Ageratum plants may be started from seed when the soil has warmed outside. Cover seeds lightly, as seeds of ageratum plants need sunlight to germinate. For an early start to blooms of the ageratum flower, start seeds indoors eight to 10 weeks before planting in the spring garden.
Caring for Ageratums
An annual and sometimes perennial flower, the ageratum flower blooms from spring until fall when receiving proper care. Caring for ageratums includes regular watering until the plant is established. Use warm water to irrigate the plant for a bounty of blue blooms. You should also deadhead spent blooms as needed to encourage more flowers. Growing and caring for ageratums is simple. Stick with the popular blue blooms of the ageratum, deadhead as needed and enjoy the simple blue flower in your garden this year.
Gardening tips, videos, info and more delivered right to your inbox!
Sign up for the Gardening Know How newsletter today and receive a free download of our most popular eBook "How to Grow Delicious Tomatoes."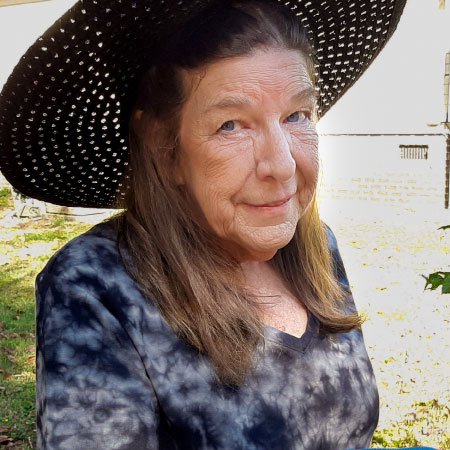 Becca Badgett was a regular contributor to Gardening Know How for ten years. Co-author of the book How to Grow an EMERGENCY Garden, Becca specializes in succulent and cactus gardening.