Winter Jasmine Care: How To Grow Winter Jasmine Plants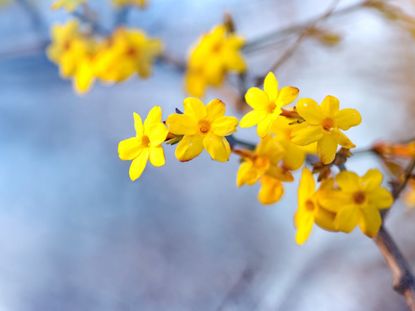 (Image credit: viktori-art)
Winter jasmine (Jasminum nudiflorum) is one of the earliest flowering plants to bloom, often in January. It has none of the characteristic scents of the family, but the cheery, buttery blooms help dispel winter gloom and bring encouragement to the cabin-fevered gardener. This decorative plant is quick to establish and winter jasmine care is a breeze. Learn how to grow winter jasmine and perk up your cold season garden.
Winter Jasmine Information
Any type of flower in winter seems like a major miracle. Cold-season blooms are rare, but winter jasmine is a scrabbly shrub that will start the gardener thinking of spring sunshine and summer heat. Jasmine has a deeply sweet scent, but an interesting piece of winter jasmine information is its lack of scent. Still, these starry little blooms are magical surprises in a cold-season landscape, and caring for winter jasmine is a low-maintenance chore that makes the plant a lazy gardener's favorite. Winter jasmine is not a true climbing plant, but it does tend to scramble over structures and hold itself up with the assistance of other plants or support structures. The glossy, green leaves are deciduous and attached to deeply green stems. In early January, small, buttery yellow, five petaled flowers appear. Each is ½ to 1 inch (1-2.5 cm.) wide and scentless. Winter jasmine information should include its family, which is the Olive family, and the fact that it is the most winter hardy of the jasmine species. It was introduced in 1844 through a plant collector who had purchased it in Shanghai, China.
Winter Jasmine Growing Tips
Winter jasmine prefers well-drained soil in full sun. Remarkably, it does not seem fussy about the quality of the soil, but the addition of some compost may be beneficial. Use winter jasmine to obstruct ugly walls and fences, as a groundcover, or grown over a trellis with training. Winter jasmine may actually get a bit weedy as its stems root at the internodes and start new plants. Plants can achieve 4 to 15 feet (1-5 m.) in height, but they are easy to keep in habit with a bit of trimming.
Winter Jasmine Care
Plants need regular moisture, especially in summer. Place mulch around the root zone to conserve moisture and prevent weeds. Fertilize winter jasmine in spring after the blooms have faded. An important part of caring for winter jasmine if you wish to have it grow vertically is training. Establish a trellis or another structure at planting and tie up stems as they get longer. For vertical growth, remove the side shoots when the plant is young. Every few years as the stems turn brown and flower production declines, trim after blooming to just a few inches (8 cm.) above the ground. The stems will quickly reestablish themselves and growth will be tighter and less leggy with more blooms. Now that you know how to grow winter jasmine, you can use this pretty, easy-to-grow plant to spice up your winter landscape.
Gardening tips, videos, info and more delivered right to your inbox!
Sign up for the Gardening Know How newsletter today and receive a free download of our most popular eBook "How to Grow Delicious Tomatoes."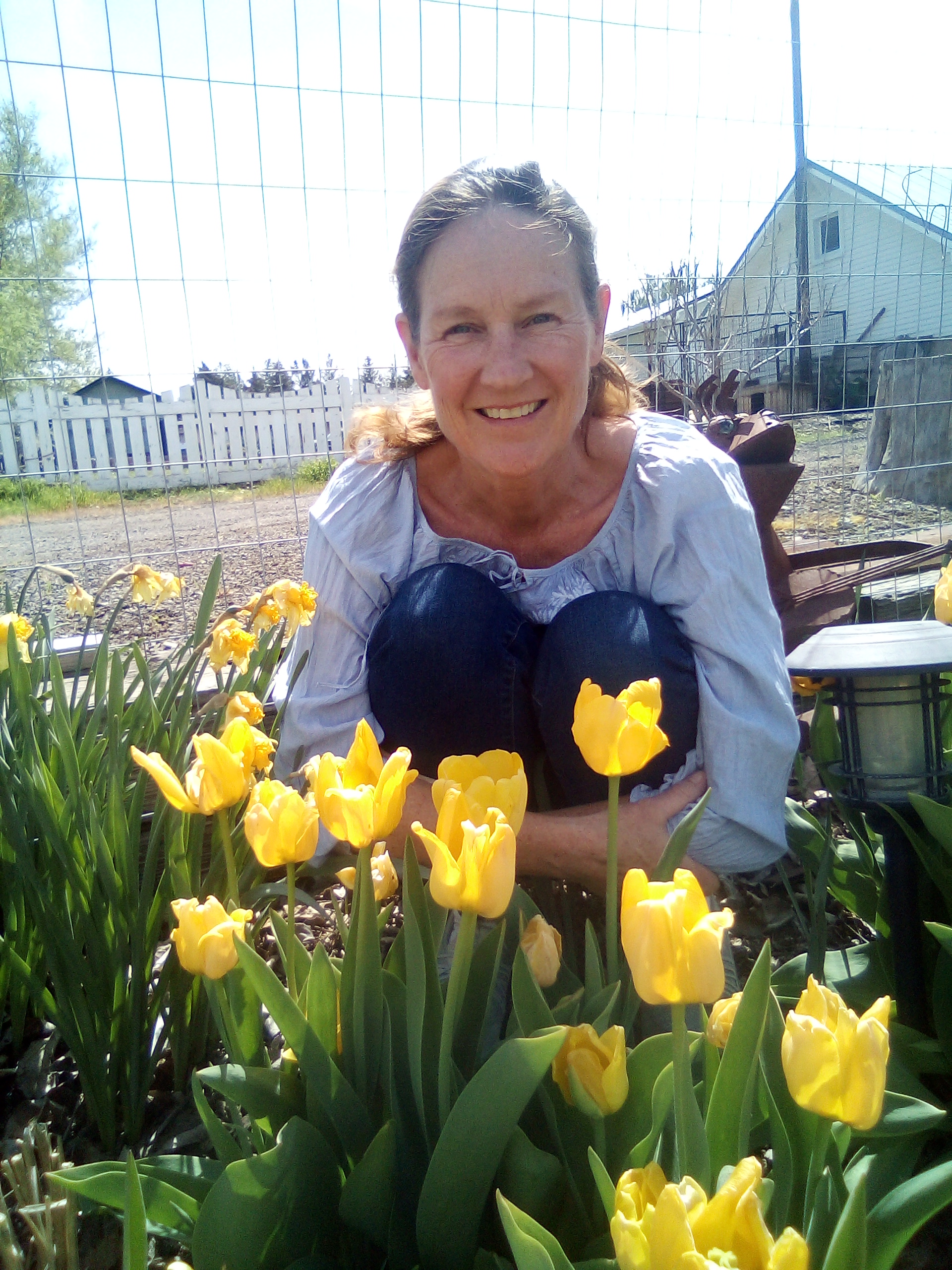 Bonnie Grant is a professional landscaper with a Certification in Urban Gardening. She has been gardening and writing for 15 years. A former professional chef, she has a passion for edible landscaping.