What Is A Lead Plant: Tips On Growing Lead Plants In The Garden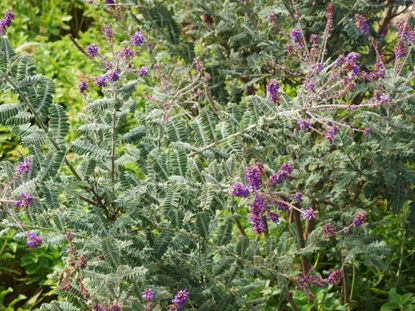 (Image credit: nickkurzenko)
What is a lead plant and why does it have such an unusual name? Lead plant (Amorpha canescens) is a perennial prairie wildflower commonly found throughout the middle two-thirds of the United States and Canada. Also known by various monikers such as downy indigo bush, buffalo bellows and prairie shoestrings, lead plant is named for its dusty, silvery-gray leaves. Read on to learn about growing lead plants.
Lead Plant Information
Lead plant is a sprawling, semi-erect plant. Foliage consists of long, narrow leaves, sometimes densely covered with fine hairs. Spiky, purple blooms appear from early to midsummer. Lead plant is extremely cold hardy and can tolerate temperatures as cold as -13 F. (-25 C.). The spiky blooms attract a large number of pollinators, including several types of bees. Lead plant is flavorful and protein rich, which means it's frequently grazed by livestock, as well as deer and rabbits. If these unwanted visitors are a problem, a wire cage can serve as protection until the plant matures and becomes somewhat woody.
Lead Plant Propagation
Lead plant thrives in full sunlight. Although it tolerates light shade, blooms tend to be less impressive and the plant may be somewhat gangly. Lead plant isn't picky and performs well in nearly any well-drained soil, including poor, dry soil. It can become invasive if soil is too rich, however. Lead plant ground cover, though, can be ornamental and provides effective erosion control. Growing lead plants requires stratification of seeds, and there are several methods of accomplishing this. The easiest way is to simply plant seeds in autumn and allow them to stratify naturally over the winter months. If you prefer to plant seeds in spring, soak the seeds in warm water for 12 hours, and then store them in temperatures of 41 F. (5 C.) for 30 days. Plant seeds about ¼ inch (.6 cm.) deep in prepared soil. For a full stand, plant 20 to 30 seeds per square foot (929 cm².). Germination occurs in two to three weeks.
Gardening tips, videos, info and more delivered right to your inbox!
Sign up for the Gardening Know How newsletter today and receive a free download of our most popular eBook "How to Grow Delicious Tomatoes."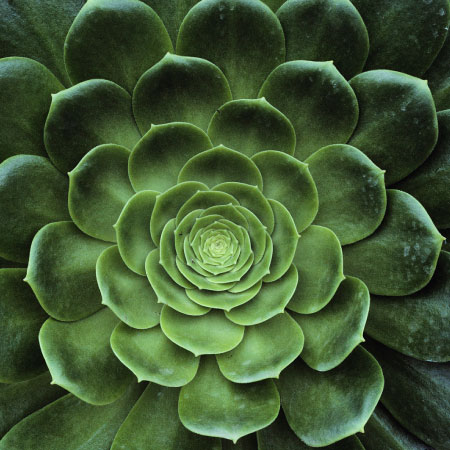 A Credentialed Garden Writer, Mary H. Dyer was with Gardening Know How in the very beginning, publishing articles as early as 2007.