Nasturtium Won't Bloom: Troubleshooting A Nasturtium With No Flowers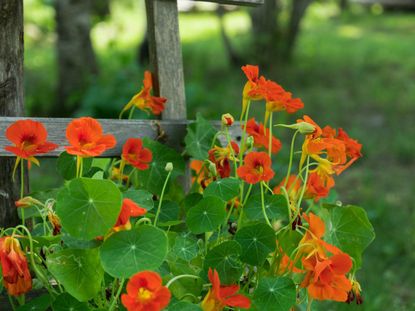 (Image credit: Pakhomov Andrey)
Nasturtiums are a great blooming perennial flower, available in a range of bright colors. They grow as annuals in many areas. There are trailing types and varieties that grow upright. Both the blooms and foliage are edible with lots of decorative uses for the flowers. Seeds are edible as well.
Most gardeners grow these flowers without problems, but what if you find nasturtium won't bloom in your garden?
Reasons for No Flowers on Nasturtium
There should be a simple reason as to why your nasturtium isn't flowering. Let's explore the possibilities.
Needs more time: The nasturtium usually starts producing flowers within four to six weeks of planting. If your plants are growing and not yet developing flowers, give them a little more time.
Needs more heat: Nasturtiums start blooming when spring temperatures rise. In more northern areas, nasturtiums may not begin to bloom until summer. Again, give them another week of high temperatures and you can expect flowers to develop soon.
Pruning: If you still have a nasturtium with no flowers, think back if you might've pruned it. Perhaps you wanted it shorter for some hanging baskets, or maybe it was looking leggy. It is unlikely that you'd remove all blooms with pruning, but a severe cut back might be the reason.
Not enough sun: Nasturtiums need at least a few hours of sun each day for well-developed and lasting flowers. If your plants grow in full shade, there may not be any flowers. Normally, short-lived or underdeveloped flowers grow on these plants in a shaded area.
Too much nitrogen fertilizer: More likely than those reasons listed above, too much nitrogen is often the culprit in such a situation. If you've provided lots of nitrogen-based food to your plants, you may see lush foliage at the expense of flowers. Nasturtiums normally don't need fertilization, but in this situation, you can feed with an application of high-phosphorus food.
Soil too fertile: Nasturtiums grow best in a lean, sandy soil. If you've planted them in rich and fertile soil, there is a chance they won't bloom. It is rare for no blooms to appear.
If you've planted nasturtiums that aren't flowering in your garden, attempt a repeat planting. You can continue to plant nasturtiums through early summer. Appropriate conditions are sandy soil, or any soil that is not too rich. Full sun, with afternoon shade in hottest parts of the country, produces big, beautiful blooms.
Gardening tips, videos, info and more delivered right to your inbox!
Sign up for the Gardening Know How newsletter today and receive a free download of our most popular eBook "How to Grow Delicious Tomatoes."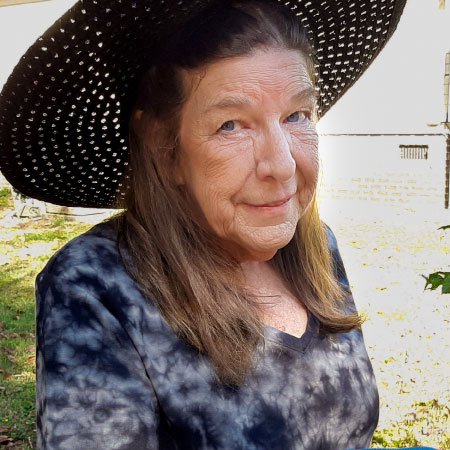 Becca Badgett was a regular contributor to Gardening Know How for ten years. Co-author of the book How to Grow an EMERGENCY Garden, Becca specializes in succulent and cactus gardening.