Pink Rhododendron Varieties: Picking The Perfect Pink Rhododendron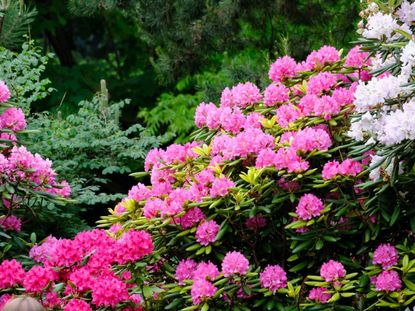 (Image credit: Denis83)
Rhododendron is a lovely flowering shrub for shady and wooded gardens. This is a large genus of plants, including azaleas and many species native to North America. Most are evergreen, some are deciduous, and if pink is your floral favorite, there are plenty of rhododendron varieties to choose from.
About Pink Rhododendron
The rhododendron genus includes more than 1,000 species of plants native to many parts of the world. There is a lot of variety in the wild types. Those commonly used in North America are medium-sized evergreen shrubs with glossy, dark leaves and clusters of trumpet-shaped spring flowers.
Enthusiasts have created all kinds of pink rhododendron bush varieties, from the palest buff to gorgeously dark pink rhododendron. Whichever variety you choose, your rhododendron will need some shade to grow well. It also needs rich soil that drains well but doesn't go totally dry.
Pink Rhododendron Varieties
You can find rhododendron with flowers of blue, red, white, and lavender. Pink, though, is where you will find the most range of shades:
'Ginny Gee.' This pale pink rhododendron is shorter than many varieties—2 feet (61 cm.) tall— and is perfect for small spaces. The pink blooms fade to white over time.
'Coral Bells.' Another smaller evergreen variety is 'Coral Bells.' This cultivar produces coral pink flowers with double petals for added texture.
'Pink Pearl.' If you're looking for the perfect shade of delicate light pink, this is the one. 'Pink Pearl' flowers are a solid shade of cool, pale pink.
'Anna Rose Whitney.' For bright pink blooms that really stand out against the dark green foliage, this one is hard to beat.
'Cynthia.' Another deep pink variety, 'Cynthia' comes from England and produces bright, magenta blooms.
'Aglo.' For a little contrast in the bloom, try 'Aglo.' The flowers are light pink with dark pink in the center.
'Northern Starburst.' This cultivar was designed to produce more flowers, so you get dense clusters of bright pink blooms.
'Scintillation.' This cultivar has won awards for its showy clusters of soft pink flowers with yellow spotting in the throats.
'Solidarity.' For a truly unique cultivar, try this one. 'Solidarity' blooms red but quickly fades to pink and white. The stunning effect is like a watercolor painting on frilly petals.
'Mrs. Charles S. Sargent.' It's a mouthful of a name, but for a deep, rose colored rhododendron, you can't beat this one.
'Everastianum.' This variety is a good choice if you can't decide between pink and purple. The flowers are lilac to pink.
Gardening tips, videos, info and more delivered right to your inbox!
Sign up for the Gardening Know How newsletter today and receive a free download of our most popular eBook "How to Grow Delicious Tomatoes."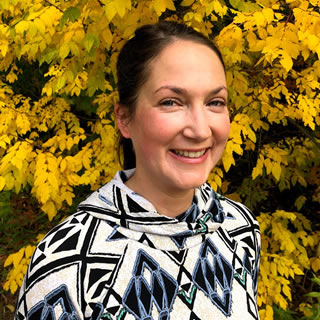 Mary Ellen Ellis has been gardening for over 20 years. With degrees in Chemistry and Biology, Mary Ellen's specialties are flowers, native plants, and herbs.