Arborvitae Plant Varieties: Getting To Know Different Types Of Arborvitae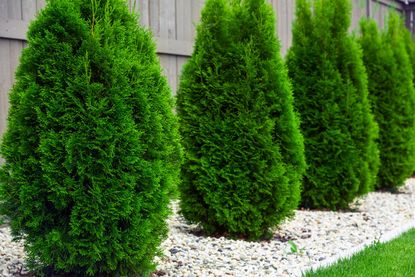 (Image credit: MariuszBlach)
Arborvitae (Thuja) shrubs and trees are beautiful and often used in home and business landscaping. These evergreen types are generally minimal in care and long lasting. Dense, scale-like foliage appears on sprays of limbs and are pleasantly fragrant when pinched and bruised.
Arborvitae grow in full sun to partial shade. Most need at least six hours of direct sunlight daily. Perfect for many landscapes, use them as single focal points or as part of a windbreak or privacy fence. If you need a different size or are interested in various cultivars, check out the following varieties of arborvitae.
Types of Arborvitae
Some types of arborvitae are globe shaped. Others are mounded, conical, pyramidal, rounded, or pendulous. Most cultivars have medium to dark green needles, but some types are yellow and even golden in color.
The pyramidal or other upright types are often used as corner plantings. The globe-shaped varieties of arborvitae are used as foundation plants or part of a bed in the front landscape. The yellow and golden colored types are particularly eye catching.
Globe-Shaped Types of Arborvitae
Danica – emerald green with a globe shape, reaching 1-2 feet (31-61 cm.) in height and width
Globosa – medium green, reaching 4-5 feet (1-1.5 m.) in height and spread
Golden Globe – one of those with golden foliage, reaching 3-4 feet (1 m.) in height and width
Little Giant – medium green with a height and spread of 4-6 feet (1-2 m.)
Woodwardii – also a medium green, reaching 4-6 feet (1-2 m.) in height and width
Pyramidal Arborvitae Plant Varieties
Lutea – aka George Peabody, golden yellow narrow pyramidal form, 25-30 feet (8-9 m.) high and 8-10 feet (2-3 m.) wide
Holmstrup – dark green, narrow pyramidal reaching heights of 6-8 feet (2 m.) and 2-3 feet (61-91 cm.) across
Brandon – dark green, narrow pyramidal 12-15 feet (4-4.5 m.) high and 5-6 feet (1.5-2 m.) wide
Sunkist – golden yellow, pyramidal, 10-12 feet (3-4 m.) high and 4-6 feet (1-2 m.) wide
Wareana – dark green, pyramidal, 8-10 feet (2-3 m.) in height and 4-6 feet (1-2 m.) in width
Most of those listed are cultivars of eastern arborvitae (Thuja occidentalis) and are hardy in zones 4 through 7. These are the most commonly grown in the U.S.
The western red cedar (Thuja plicata) is native to western U.S. These are bigger and grow more quickly than the eastern types. They are not as cold hardy either, and are best planted in zones 5 to 7.
For those in more southern areas of the U.S., oriental arborvitae (Thuja orientalis) grows in zones 6 through 11. There are numerous arborvitae plant varieties in this genus as well.
Gardening tips, videos, info and more delivered right to your inbox!
Sign up for the Gardening Know How newsletter today and receive a free download of our most popular eBook "How to Grow Delicious Tomatoes."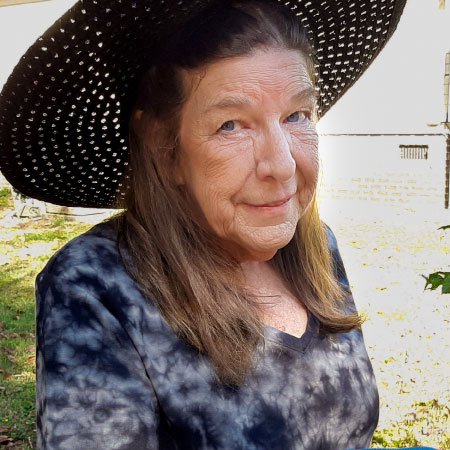 Becca Badgett was a regular contributor to Gardening Know How for ten years. Co-author of the book How to Grow an EMERGENCY Garden, Becca specializes in succulent and cactus gardening.