Evergreen Garden Shrubs – What Are Some Bushes That Stay Green All Year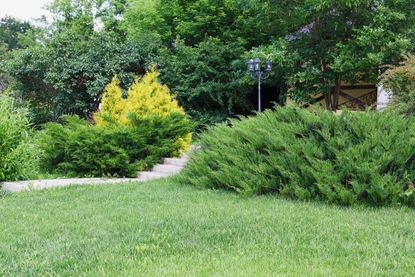 (Image credit: Milkos)
As with coniferous trees, adding some evergreen shrub varieties to the landscape can provide year-round interest. Unlike the majority of evergreen trees, however, these shrubs include many small- to medium-leaf varieties in addition to the needle-leaf types.
Types of Evergreen Bushes
Both needled and broad-leaf shrubs offer interesting berries as well as foliage. There are also many flowering evergreen shrubs for landscaping.
Needle-leaf evergreen shrubs
Coniferous evergreen shrubs exist and are oftentimes used to fill in low, empty spaces of the landscape. They also make excellent backdrops for many of the flowering shrubs. A couple favorites include:
Juniper – Of the most common needle-leafed varieties is juniper. This sprawling evergreen has attractive blue-gray foliage. It is relatively drought tolerant and a good choice for these conditions. The low-growing variety also makes an ideal ground cover for naturalized areas of the landscape.
Yew – Yew is also quite popular. This evergreen shrub is extremely versatile, performing well in a number of growing conditions. Yew shrubs have an upright growth habit and are, for the most part, slow growing. As these shrubs are excellent pruning specimens, they are suitable for growing as hedges.
Broadleaf evergreens
Not all evergreen bushes need be needle-like. These leafy evergreen shrubs for landscaping are also attractive choices:
Flowering evergreen shrubs
There are numerous flowering evergreen shrub varieties too. Here are just a few:
Azalea/Rhododendron – The evergreen azaleas and rhododendrons are probably the most common. The majority of these bloom in spring in various shades, depending on the species. They enjoy lightly shaded areas and acidic soil, and look great planted in borders in groups or as specimens. It should be noted that in some of the cooler regions, these evergreens may lose some of their foliage.
Gardenia – Gardenia is another popular flowering evergreen shrub, thriving year round in southernmost regions. They have leathery, dark green leaves and stunning white blooms in summer that are highly fragrant. Gardenias are commonly used as foundation plantings or placed in shade borders and gardens.
Camellia – Another common evergreen shrub variety is the camellia. With its glossy, pointed leaves and beautiful single to semi-double flowers, growing a camellia in the landscape is a must. This spring bloomer thrives in shade to part shade and tolerates a range of soil conditions, as long as it remains well draining.
Now that you know a little about just some of the bushes that stay green all year, you can find one that is suited to your landscape. For additional help with choosing evergreen garden shrubs, contact your local extension office.
Gardening tips, videos, info and more delivered right to your inbox!
Sign up for the Gardening Know How newsletter today and receive a free download of our most popular eBook "How to Grow Delicious Tomatoes."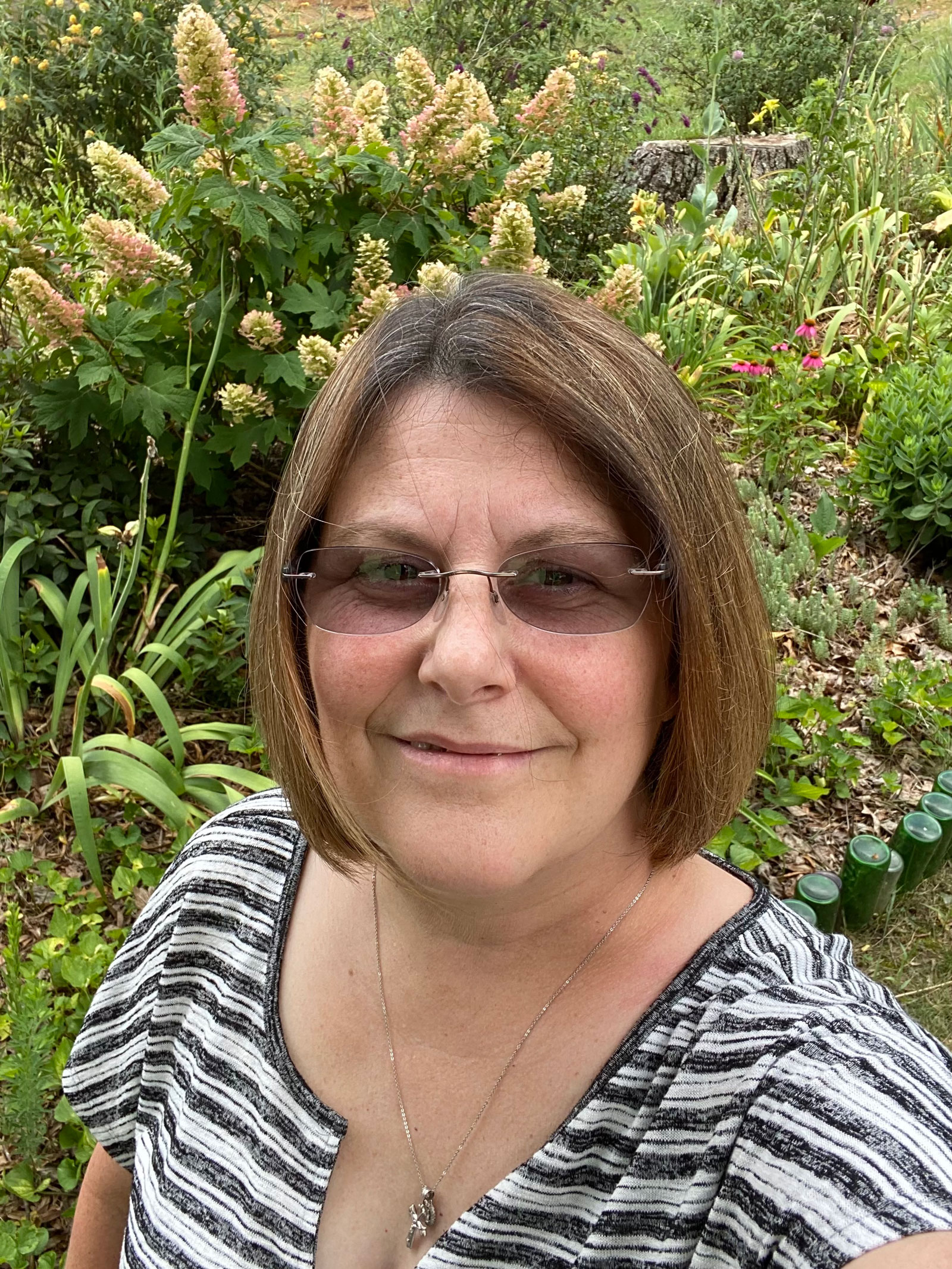 Nikki Tilley has been gardening for nearly three decades. The former Senior Editor and Archivist of Gardening Know How, Nikki has also authored six gardening books.