Golden Raintree Information: Tips For Golden Raintree Care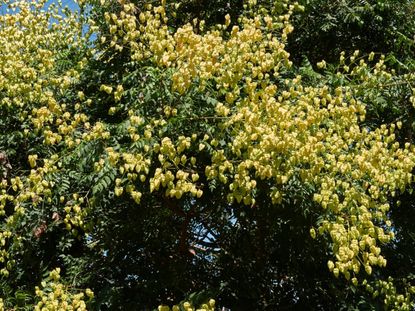 (Image credit: :seven75)
What is a golden raintree? It is a medium-sized ornamental that is one of the few trees to flower in midsummer in the United States. The tree's tiny canary yellow flowers grow in showy panicles that can get 12 inches (31 cm.) long. If you are interested in learning how to grow a golden raintree, read on for golden raintree information and tips on golden raintree care.
What is a Golden Raintree?
The golden raintree (Koelreuteria paniculata) is a lovely shade tree for backyards and gardens in USDA plant hardiness zones 5 through 9. According to golden raintree information, these trees fit well into smaller yards since they usually grow between 25 and 40 feet (8-12 m.) tall. Those growing golden raintrees love the dramatic panicles of small brilliant yellow flowers that appear midsummer on the tree's spreading branches. In autumn, little lime green seed pods appear on the golden raintree, maturing to a dull brown. They resemble small Chinese lanterns and remain on the tree well into the fall.
Growing Golden Raintrees
If you want to know how to grow a golden raintree, you'll be happy to learn that golden raintree care isn't difficult. Golden raintrees don't require kid-glove care. Start by picking a planting site. The tree grows fastest in a full sun location in moist, rich, deep, well-drained soils. However, golden raintrees grow fine in partial shade as well. They can even grow in a wide range of soils including clay, sand, loam, alkaline, and acidic. They thrive in flooded conditions as well as well-drained soil.
Golden Raintree Care
The tree is rarely attacked by insects or diseases. It is drought tolerant too. When you start growing golden raintrees, you won't have to worry about sidewalks or patios near the tree. Generally, the roots of the golden raintree do not cause problems. Here's a tip: transplant the tree in spring. Golden raintree information suggests that a tree transplanted in autumn may have problems surviving the winter. This is especially true in the lower hardiness zones.
Gardening tips, videos, info and more delivered right to your inbox!
Sign up for the Gardening Know How newsletter today and receive a free download of our most popular eBook "How to Grow Delicious Tomatoes."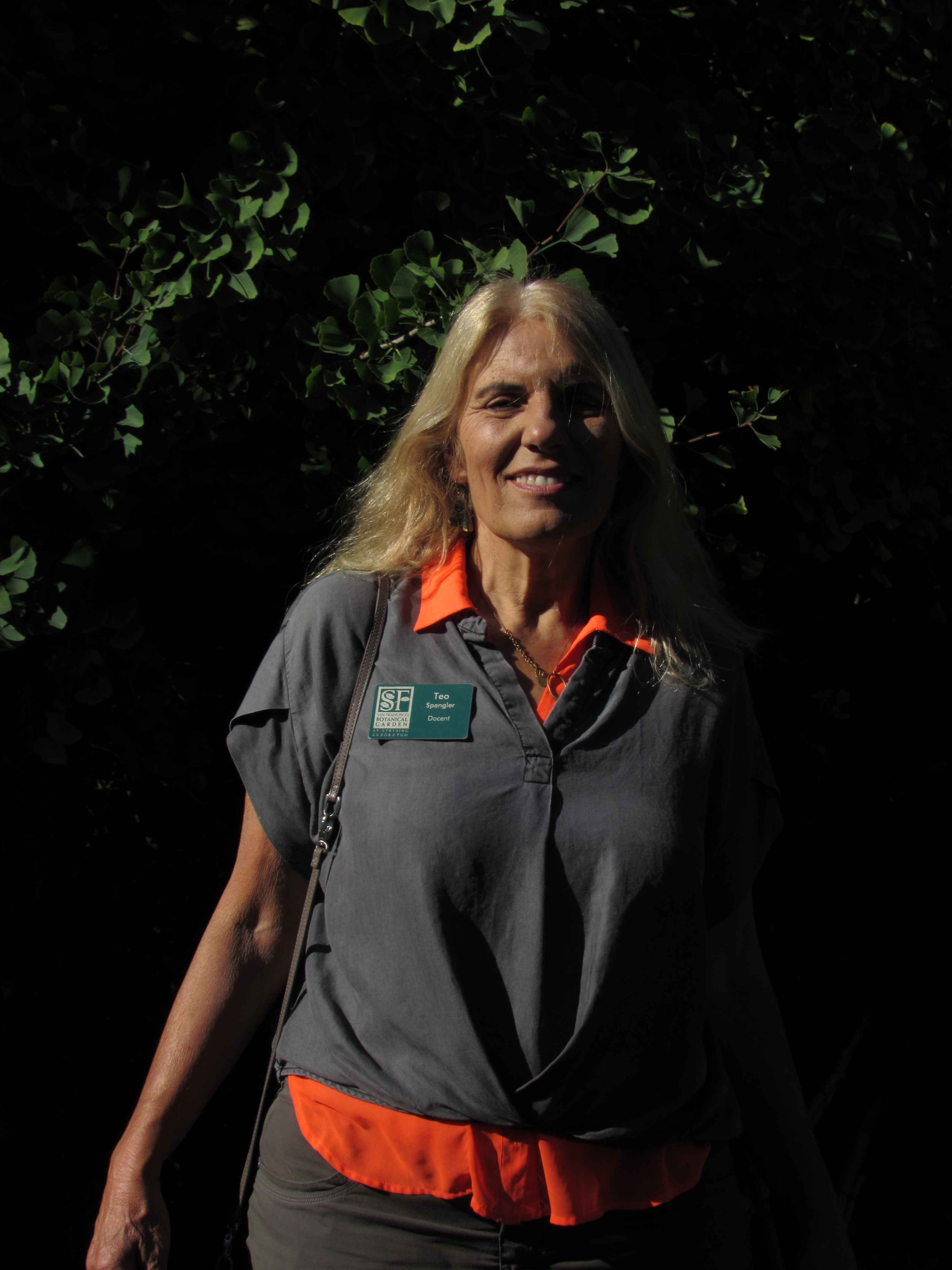 Teo Spengler has been gardening for 30 years. She is a docent at the San Francisco Botanical Garden. Her passion is trees, 250 of which she has planted on her land in France.