Flowering Bradford Pears - Growing A Bradford Pear Tree In Your Yard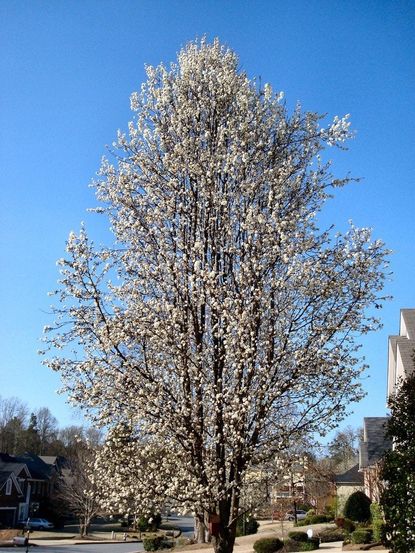 (Image credit: Dennis Matheson)
The Bradford pear tree information one finds online will likely describe the tree's origin, from Korea and Japan, and indicate that flowering Bradford pears are rapidly growing and extremely ornamental landscape specimens. This may lead you to think caring for Bradford pear trees is easy and that planting Bradford pear is a good idea, but there are some things you should know about growing a Bradford pear tree before you plant one in your yard.
Bradford Pear Tree Information
While growing a Bradford pear tree may be appropriate in some situations, one should be aware of the shortcomings of flowering Bradford pears. As with most rapidly growing trees, do not expect a sturdy, long term specimen for shade and ornamental effect. Learning the inherent defects in growing a Bradford pear tree may lead you to choosing another specimen. Weak, heavy branching in the canopy of flowering Bradford pears makes it susceptible to breakage in winds, ice storms, and heavy rains. Following even the slightest of storms, one might see a number of flowering Bradford pears damaged and falling onto the roadside or, worse, on structures and power lines. These defects were not widely known when many people began planting Bradford pear after its introduction in the United States. Caring for Bradford pear trees to avoid this scenario requires heavy pruning and thinning of canopy branches. This does not guarantee that the Bradford pear tree is a good idea for the long term. Branches typically have a crowded stature on the often multi-stemmed tree and can be dangerous when falling or splitting off during minor storms.
Tips for Planting Bradford Pear
If you must have one, planting is best done in an area where there is little to damage once the limbs break and fall. Flowering Bradford pears make an attractive border on a large property or a wildlife-friendly screen away from roads and driveways. Deciding how to plant Bradford pear tree and where to locate it should involve planting away from structures and utility lines. Prepare for caring for Bradford pear trees with heavy, annual pruning to keep the canopy as thin as possible. Do not expect the lifespan of the tree to extend beyond 15 to 25 years. The difficult task of caring for Bradford pear trees can be eliminated by planting stronger, longer lasting ornamental trees such as white dogwood or serviceberry. Now that you have this Bradford pear tree information, you can make an informed decision before adding this tree to your landscape.
Gardening tips, videos, info and more delivered right to your inbox!
Sign up for the Gardening Know How newsletter today and receive a free download of our most popular eBook "How to Grow Delicious Tomatoes."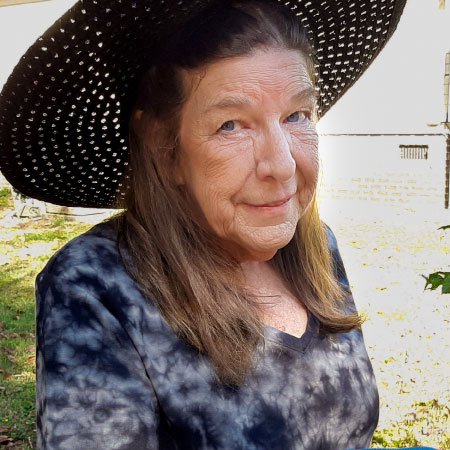 Becca Badgett was a regular contributor to Gardening Know How for ten years. Co-author of the book How to Grow an EMERGENCY Garden, Becca specializes in succulent and cactus gardening.