Sea Buckthorn Plant – Information On Planting Sea Buckthorn Trees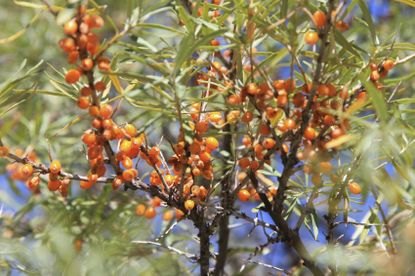 (Image credit: Korvit78)
Sea Buckthorn plant (Hippophae rhamnoides) is a rare species of fruit. It is in the family Elaeagnaceae and is native to Europe and Asia. The plant is used for soil and wildlife conservation but also produces some tasty, tart (but citrusy) berries high in nutrient value. Also called Seaberry plants, Buckthorn has many species, but they all bear common characteristics. Read on for more Sea Buckthorn information so you can decide if this plant is right for you.
Sea Buckthorn Information
It is always fascinating to go to the farmer's market and check out new and unique cultivars of fruit that can be found there. Seaberries are occasionally found whole but more often crushed into a jam. They are unusual fruits introduced to the United States in 1923. Sea Buckthorn is hardy to USDA zone 3 and has remarkable drought and saline tolerance. Growing Sea Buckthorn is relatively easy, and the plant has few pest or disease issues. The majority of Sea Buckthorn plant's habitat is in northern Europe, China, Mongolia, Russia, and Canada. It is a soil stabilizer, wildlife food and cover, repairs desert areas, and is a source of commercial products. Plants may grow as shrubs of less than 2 feet (61 cm.) in height or trees of nearly 20 feet (6 m.) tall. The branches are thorny with silvery green, lance-shaped leaves. You need a separate plant of the opposite sex to produce flowers. These are yellow to brown and on terminal racemes. The fruit is an orange drupe, round, and 1/4 to 1/3 inch (5-8 mm.) long. The plant is a major food source for several moths and butterflies. In addition to food, the plant is also used to make face creams and lotions, nutritional supplements, and other cosmetic products. As a food, it is commonly used in pies and jams. Seaberry plants also contribute to making an excellent wine and liquor.
Growing Sea Buckthorn
Choose a sunny location for planting Sea Buckthorn trees. In low light conditions, the harvest will be scarce. They offer ornamental interest, as the berries will persist through winter. Seaberries can form an excellent hedge or barrier. It is also useful as a riparian plant, but ensure the soil is well draining and not boggy. The plant has an aggressive basal shoot and may sucker, so use caution when planting Sea Buckthorn trees near the home foundation or driveway. The plant is considered invasive in some regions. Check your region and make sure it is not considered an aggressive non-native species before planting. Prune plants as needed to expose as much terminal area as possible to the sun. Keep the plant evenly moist and feed in spring with a ratio higher in phosphorus than nitrogen. The only real insect pest is the Japanese beetle. Remove by hand or use an approved organic pesticide. Try one of these hardy plants in your landscape for a unique new flavor and showy appearance.
Gardening tips, videos, info and more delivered right to your inbox!
Sign up for the Gardening Know How newsletter today and receive a free download of our most popular eBook "How to Grow Delicious Tomatoes."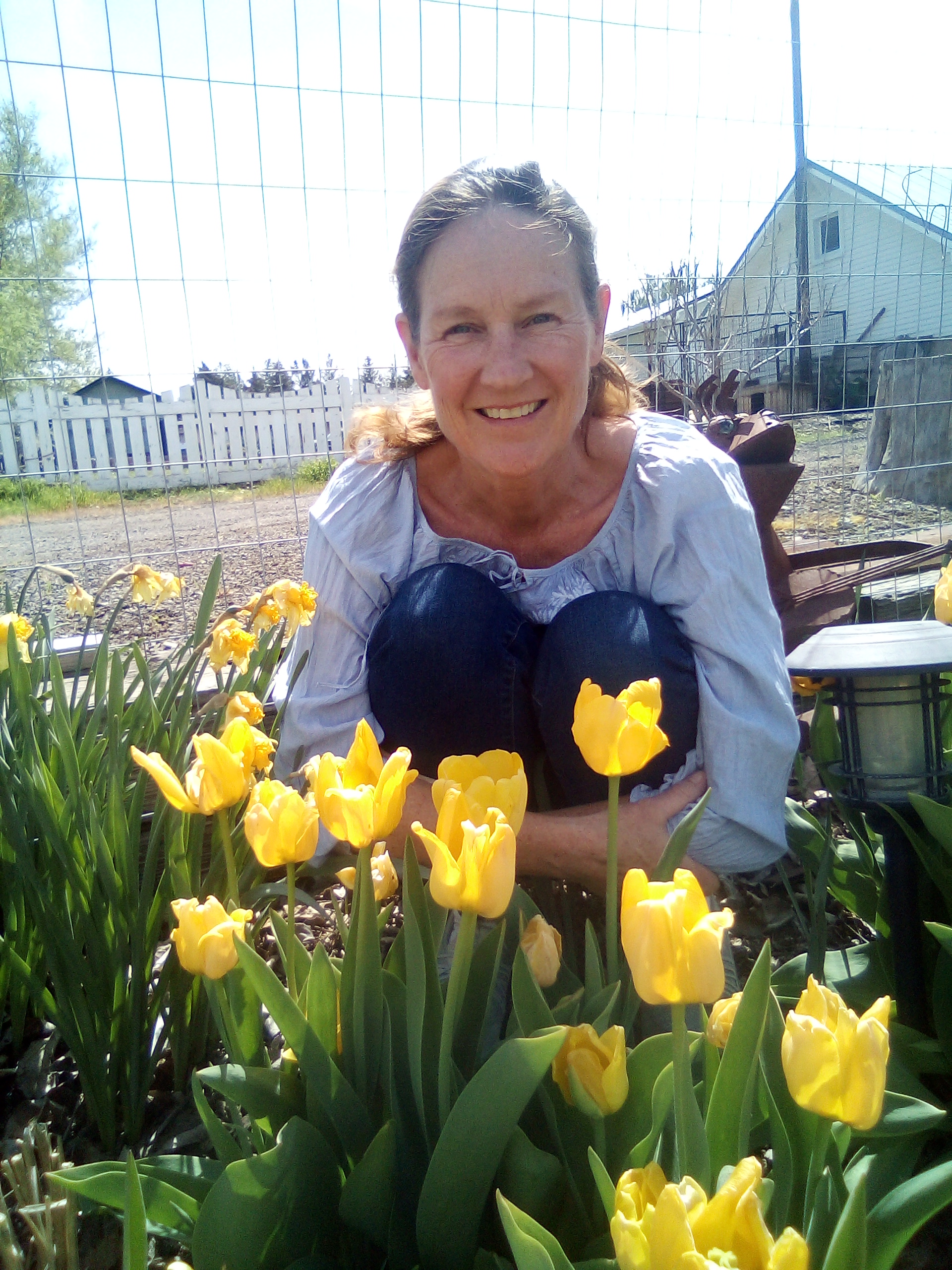 Bonnie Grant is a professional landscaper with a Certification in Urban Gardening. She has been gardening and writing for 15 years. A former professional chef, she has a passion for edible landscaping.