Coral Bark Willow Care – What Is A Coral Bark Willow Tree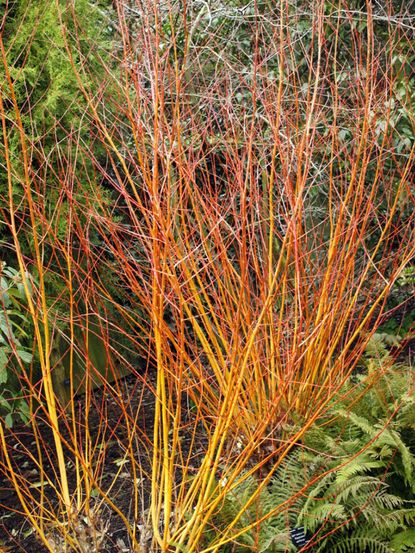 (Image credit: TonyBaggett)
For winter interest and summer foliage, you can't do better than coral bark willow shrubs (Salix alba subsp. vitellina 'Britzensis'). It's an all-male golden willow subspecies noted for the vivid shades of its new stems. The shrub is extremely fast-growing and can turn into a coral bark willow tree within a couple of years.
If you are wondering how to grow a coral bark willow, then you've come to the right place.
About Coral Bark Willow Shrubs
Coral bark is a subspecies of golden willow and thrives in USDA plant hardiness zones 4 through 8. Coral bark willow shrubs produce new growth that is a brilliant red-orange color, making them valuable additions to the winter garden.
These are deciduous plants that lose their long, lance-shaped leaves in fall. First, the willows produce showy catkins, large and creamy yellow. Then, the green leaves turn yellow and fall.
How to Grow Coral Bark Willow
Wondering how to grow coral bark willow? If you live in an appropriate hardiness zone, these are easy shrubs to grow. Coral bark willow is not picky about growing conditions and thrives in average soil in full sun to part shade.
Willows, in general, have the ability to thrive in wet soil conditions and this is equally true of coral bark willow. If you prune them to grow as shrubs, you can group these plants in shrub borders or use them to make an effective privacy screen.
Unpruned, coral bark willow trees look lovely in informal gardens or along streams and ponds.
Coral Bark Willow Care
You'll need to water this willow occasionally and the sunnier the planting site, the more regularly you'll have to irrigate.
Pruning is not a required element of coral bark willow care. However, left to grow, the shrubs will become trees in just a few years. They can grow 8 feet (2 m.) in one year and top out some 70 feet (21.5 m.) tall and 40 feet (12 m.) across.
Perhaps the most ornamental feature of coral bark willow is the red stem effect of its new shoots. That's why the plant is regularly grown as a multi-stemmed shrub. To accomplish this, simply prune back the branches each year in late winter to one inch (2.5 cm.) from the soil.
Gardening tips, videos, info and more delivered right to your inbox!
Sign up for the Gardening Know How newsletter today and receive a free download of our most popular eBook "How to Grow Delicious Tomatoes."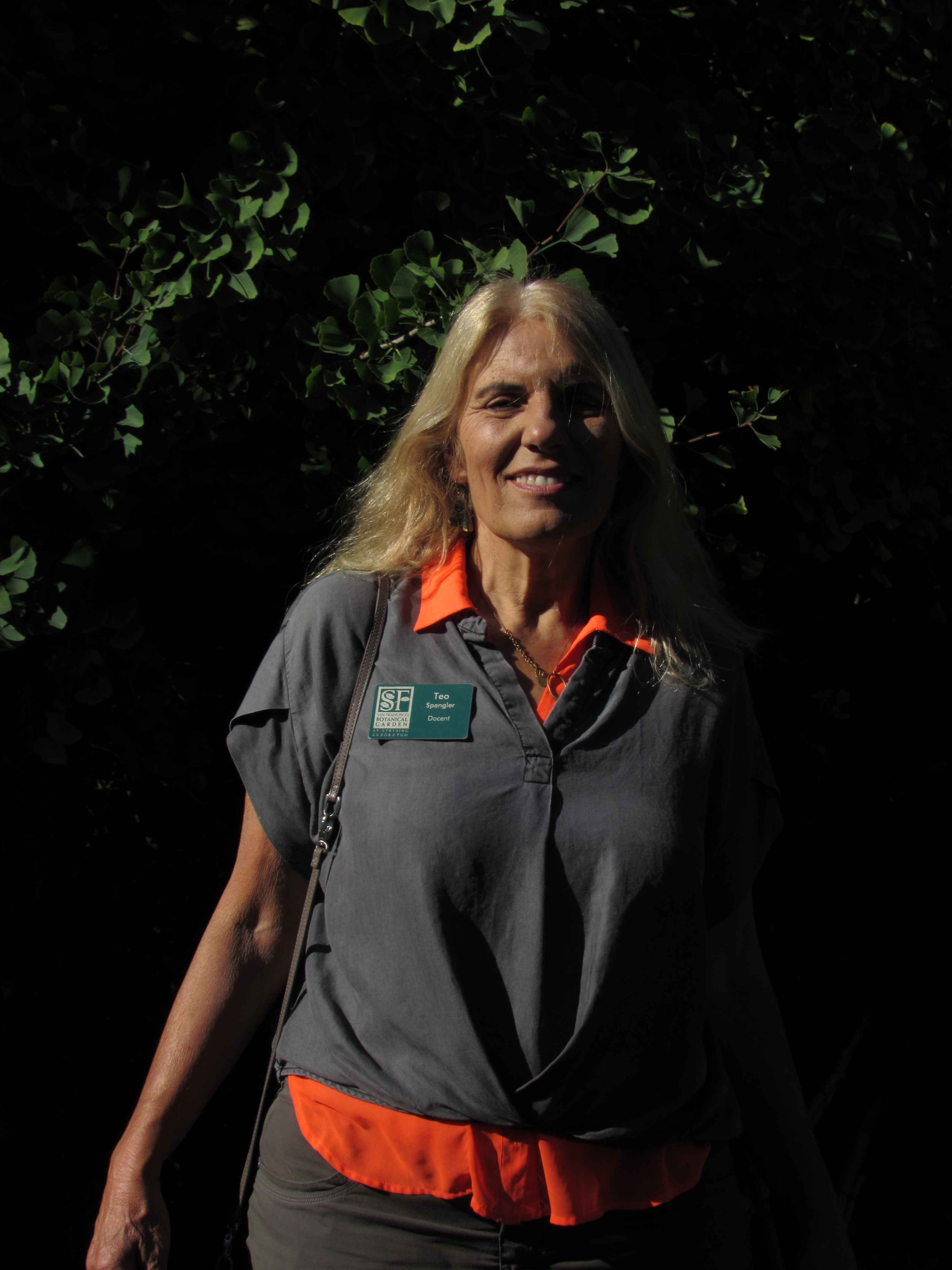 Teo Spengler has been gardening for 30 years. She is a docent at the San Francisco Botanical Garden. Her passion is trees, 250 of which she has planted on her land in France.