DIY Honeysuckle Wreath: How To Harvest And Use Honeysuckle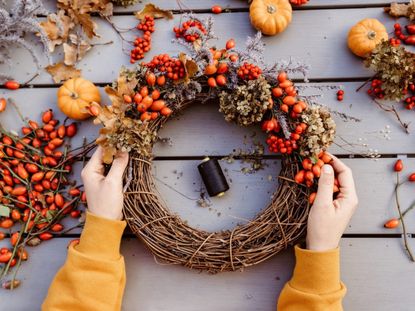 (Image credit: Tetiana Soares)
There's nothing like a wreath for festive holiday décor. Both indoors and out, wreaths lend a natural, seasonal note to holiday decorations. Learn how to make a honeysuckle wreath for a fun project and keepsake you can use for years to come.
Harvesting Honeysuckle Vines
You can make a wreath out of most types of vines. You can also make a wreath from twigs, but vines are perfect because they are long and flexible.
If you happen to have a lot of honeysuckle growing wild in your yard or neighborhood, it's an obvious choice for wreathmaking. There are many uses for honeysuckle vines, including wreaths, baskets, and garlands.
Fall and winter are the perfect times to harvest honeysuckle vines. This is when the vines are most flexible. Take only the vines you plan to use right away. Cut vines will stiffen quickly, becoming unusable.
Cut lengths of vine using a good pair of shears and shape them into coils. You may want to boil the vines before using, but it's not necessary. Boiling them for about 20 minutes kills any critters, makes the vines more pliable, and allows you to strip the bark.
How to Make a Vine Wreath Base
With your vines cut, de-leafed, and boiled if you chose to do so, you're ready to make a basic wreath. The simplest way to do this is to create a tight, circular bundle of vines and use one long vine to wrap around it and hold everything together.
You can also choose one thick vine to create a circle. Secure the two ends with twine and weave the thinner vines around it. If you find it difficult to shape the vines into the circle, use a structure as a guide.
A wire frame, which you can find at any craft sore, is a perfect base. You can also use a wire basket. Use spring clamps to secure the vines to the frame as you add them.
Once you have a thickness you like, tie twine around the wreath in several places. Wrap one or more vines securely around the wreath and tuck their ends in. The shape should hold after you cut the twine.
A honeysuckle vine wreath is a pretty decoration as is, but you can also add anything you like to the base: pinecones, greenery, ribbons, ornaments, and more. Change these out by season, and you have a year-round wreath.
Gardening tips, videos, info and more delivered right to your inbox!
Sign up for the Gardening Know How newsletter today and receive a free download of our most popular eBook "How to Grow Delicious Tomatoes."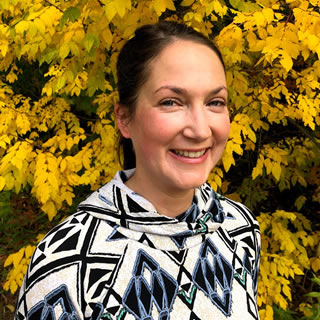 Mary Ellen Ellis has been gardening for over 20 years. With degrees in Chemistry and Biology, Mary Ellen's specialties are flowers, native plants, and herbs.