Controlling Canada Thistle - Canada Thistle Identification And Control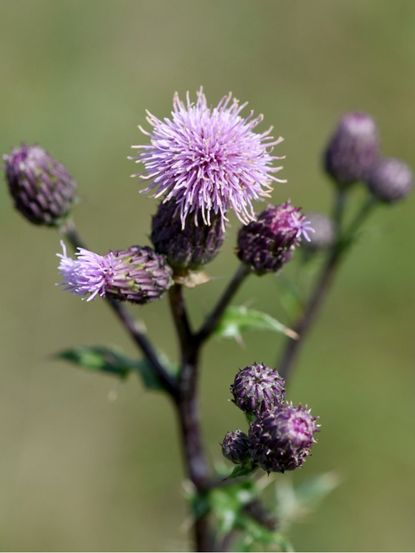 (Image credit: emer1940)
Perhaps one of the most noxious weeds in the home garden, Canada thistle (Cirsium arvense) has a reputation for being impossible to get rid of. We won't lie to you, Canada thistle control is difficult and requires a significant amount of effort to be successful, but the effort you put into controlling Canada thistle will pay off when you have a garden that is free from this annoying weed. Let's look at how to identify Canada thistle and how to get rid of Canada thistle.
Canada Thistle Identification
Canada thistle is a perennial weed that has soft green, deeply lobed, spear-like leaves and these leaves have sharp barbs on them. If allowed to go to flower, the flower is a purple pom-pom shape that will be produced in clusters at the top of the plant. If the flower is allowed to go to seed, the flower will become white and fluffy, much like a dandelion seed head.
How to Get Rid of Canada Thistle
When starting a Canada thistle control program, it is best to first understand what makes Canada thistle such a difficult weed to control. Canada thistle grows on an extensive root system that can go quite deep into the ground, and the plant can grow back from even a small piece of root. Due to this, there is no one and done method of Canada thistle eradication. Whether you are controlling Canada thistle with chemicals or organically, you will need to do so repeatedly. The first step towards getting rid of Canada thistle is making your yard and garden less friendly to it. While Canada thistle will grow anywhere, it grows best in soil with low fertility and open areas. Improving your soil's fertility will weaken the Canada thistle and help desired plants grow better and, therefore, make them better able to compete with the Canada thistle. We recommend having your soil tested at your local extension service.
Chemical Canada Thistle Control
Canada thistle can be killed with weed killers. The best time to apply these is on sunny days when the temperatures are between 65 and 85 degrees F. (18-29 C.). Since many weed killers are non-selective, they will kill anything they touch, so it is best not to use these on windy days. If you need to treat Canada thistle where it is close to wanted plants, you might be better off using a paintbrush to paint the weed killer on the Canada thistle. Check back weekly and reapply the weed killer as soon as you see the Canada thistle reappear.
Organic Canada Thistle Control
Controlling Canada thistle organically is done with a sharp eye and an even sharper pair of scissors. Find the base of the Canada thistle plant and simply snip it off at the base. Do not pull Canada thistle out, as this can split the root, which causes two Canada thistles to grow back. Check the location weekly and snip off any new growth that you may see. The idea is to force the weed to use up its energy reserves by re-growing but removing the new leaves before the Canada thistle has a chance to build its energy reserves back up. Note: Chemical control should only be used as a last resort, as organic approaches are more environmentally friendly.
Gardening tips, videos, info and more delivered right to your inbox!
Sign up for the Gardening Know How newsletter today and receive a free download of our most popular eBook "How to Grow Delicious Tomatoes."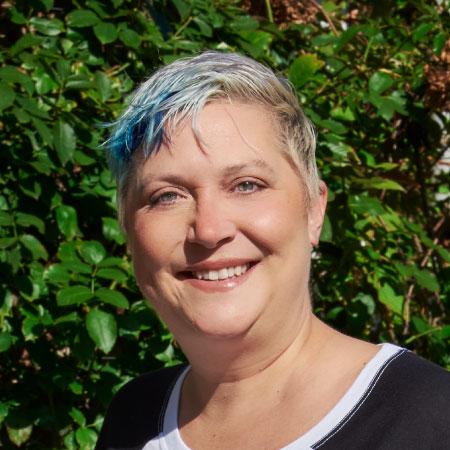 Founder of Gardening Know How
Heather Rhoades founded Gardening Know How in 2007 and built it up to what it is today.