15 Best Flowering Shade Plants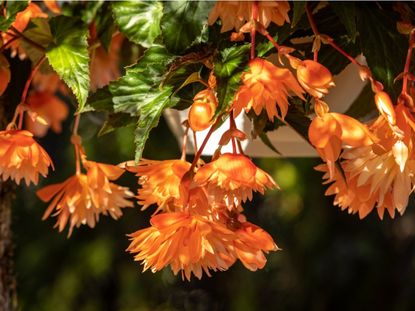 (Image credit: wjarek)
So you have a shady garden. That doesn't mean you're limited to plain green foliage plants. Whether it's a spot under a tree or near the side of the house that sees little sun, there are plenty of flowering plants that will provide dazzling, vivid color.
Brighten up those areas of your garden with these top 15 flowering plants that thrive in shade.
Flowering Shade Perennials
1. Astilbe
Astilbe, with their fern-like foliage and fluffy flower heads, prefer a spot that is moist to wet. They can tolerate part shade to heavy shade but growth may be stunted in heavy shade.
2. Bleeding Heart
The Bleeding Heart is adored for its arching stems of heart-shaped flowers. These plants prefer a partially shady spot in moist soil.
3. Hellebore
Hellebore are among the earliest plants to bloom, beginning late in the winter season. This plant thrives in dappled light or shade, even flourishing among tree roots near the edge of a canopy of large trees.
4. Jacob's Ladder
Although one of the best features of Jacob's ladder is its fern-like foliage, the plant does erupt in late spring with blue or white flowers similar to Phlox. This low-maintenance perennial prefers a woodland setting in a shady to semi-shady spot.
5. Siberian Iris
Plant Siberian iris for its lush, long-lasting blooms and low-maintenance, narrow foliage, which remains attractive after the blooms are spent. This plant is very tolerant of wet sites in partial shade.
6. Toad Lily
Toad lily flowers are attractive in the shady landscape, blooming in a range of uniquely spotted colors in the fall months. They thrive in either part shade to full shade. Keep the soil moist but not overly soggy.
7. Lungwort
The most interesting award goes to lungwort. With their spotted leaves and blooms that open with varying colors, this plant is one of the first shade lovers to bloom in the spring. Lungwort performs best in partial to full shade.
8. Viola
The sweet violet, a member of the viola family, is a great front of the border perennial providing a long bloom time. Partial shade is recommended along with an early summer trim to produce fresh new growth.
9. Foamflower
Tiarella, also known as the foamflower, is one of my favorite flowering perennials to use at the front of the border or to edge a shady walkway. Even when not in bloom, the foliage is showy and often multi-colored depending on variety.
10. Columbine
Columbine blooms in a variety of colors for several weeks in the spring. Site this one in part shade in soil that is well-drained but not dry.
Flowering Annuals for Shade
11. Begonia
Begonias are one of the most popular annuals for shade and for good reason. Many begonias can be kept as low light houseplants as well.
12. Fuchsia
Fuchsias are prized for their bright, tube-shaped blooms that are adored by hummingbirds. Site this plant out of the hot afternoon sun and shelter it from damaging high winds. This plant will bloom all summer long in varying shades of pink, white, purple and even bi-colors.
13. Impatiens
There are dozens of different types of impatiens. All will bloom to their fullest potential from spring until the first frost in part shade to heavy shade.
14. Lobelia
Lobelia is an easy-to-grow, carefree plant that enjoys cooler weather. This summertime bloomer will continue to produce flowers on up through the first frost in part shade. They prefer moist, rich soil and would make a terrific addition to window boxes, along the border or wherever a cheerful splash of color is needed.
15. Wishbone Flower
Torenia, also known as the Wishbone flower, is a shade loving annual that produces adorable little trumpet shaped flowers in an array of colors depending on variety. They will bloom all summer until the first frost. The wishbone flowers are also deer resistant and attract hummingbirds.
So instead of seeing your dimly lit, lifeless spot as a problem, it should be viewed as an opportunity to experiment with the wide range of plants that thrive under these conditions.
Gardening tips, videos, info and more delivered right to your inbox!
Sign up for the Gardening Know How newsletter today and receive a free download of our most popular eBook "How to Grow Delicious Tomatoes."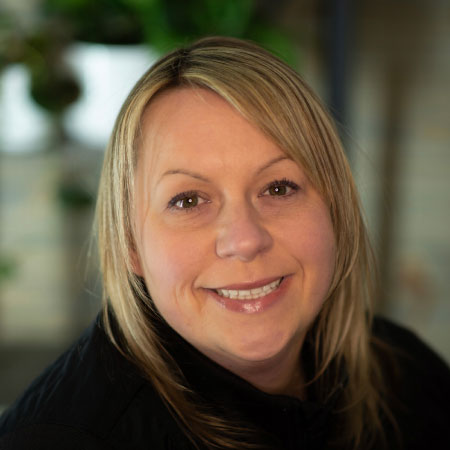 Digital Community Manager
Amy Draiss, Digital Community Manager at Gardening Know How since 2021, seamlessly blends her hands-on gardening experience with a digital green thumb. With roots in family landscaping and management at a garden center, Amy has cultivated expertise in plants, supplies, and customer relations. Residing in the Midwest, Amy tends to her two-acre haven, showcasing a diverse range of trees, shrubs, and perennials. As the Hydrangea Queen, she shares her love for these blooms and imparts gardening wisdom through videos and social media. Beyond gardening, Amy enjoys quality time with her family, travel, and theme parks. Amy's mission is to inspire and advise plant enthusiasts, fostering flourishing gardens for both seasoned and budding gardeners alike.