What Is Amethyst Basil – Tips For Growing Amethyst Basil Plants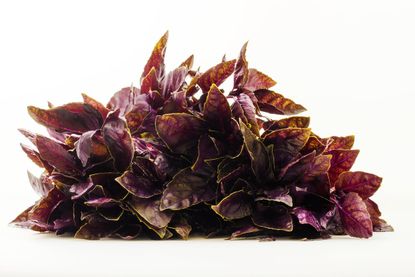 (Image credit: Zenobillis)
Few herbs have such unparalleled flavor and aroma as basil. Amethyst Genovese basil is a sweet basil cultivar that is favored in Europe. It is the only purple Genovese basil cultivar. Purple basil plants don't really have a tremendously different flavor than green, but the color is wonderful in salads and fresh applications. Keep reading for our tips on growing basil plants.
What is Amethyst Basil?
There is something about the pairing of a fresh, vine ripe tomato and basil. Use Amethyst basil and you have a powerful color combination as well. What is Amethyst basil? Amethyst basil info lists it as having the same flavor as a regular sweet basil but the color precludes it from being used cooked or in pesto. Use it fresh to retain the beautiful color.
The best Genovese basil is said to grow in Italy, but you can grow this Amethyst variety in USDA zones 9-11 year round, or as an annual elsewhere. Purple basil plants are popular for the unique color. The Genovese variety has thick turned down leaves which are fairly large and easy to use.
The purple is so deep it almost appears to be black, but there may be the ghost of green at the margins. The stems are deeply purple as well. Genovese basil is slower to bolt in high heat as compared to other sweet basils.
Growing Amethyst Basil
Amethyst basil needs well-draining soil in full sun. In warm climates, you can plant seeds right into a prepared bed, but most of us will need to start them indoors 6 to 8 weeks before the date of the last frost.
This basil grows 16-20 inches (41-51 cm.) tall and should be spaced 15-18 inches (38-46 cm.) apart. Amethyst Genovese basil is hardy to 20 degrees F (-7 C) If you live in a northern climate, plant the basil in containers and bring them indoors at the end of summer. Place the container in a warm location in a sunny window and continue to harvest leaves for a bit longer.
How to Use Purple Genovese
Unfortunately, if you puree purple leaves, they turn rather gray. The same thing happens when you heat the leaves, making an unappetizing dish. When fresh, use the leaves in salads or over appetizers like brushetta.
You can use basil as seasoning with almost any meat, and it makes a perfect pairing with heat-loving vegetables like eggplant, tomato and pepper. Use it fresh as a garnish on your pizza or pasta. You can harvest just a few leaves at a time without hurting the plant.
Basil leaves dry and store very well in a cool, dark location. Basil is also a great companion plant for warm-season vegetables, and has pest repelling properties you can use in your home.
Gardening tips, videos, info and more delivered right to your inbox!
Sign up for the Gardening Know How newsletter today and receive a free download of our most popular eBook "How to Grow Delicious Tomatoes."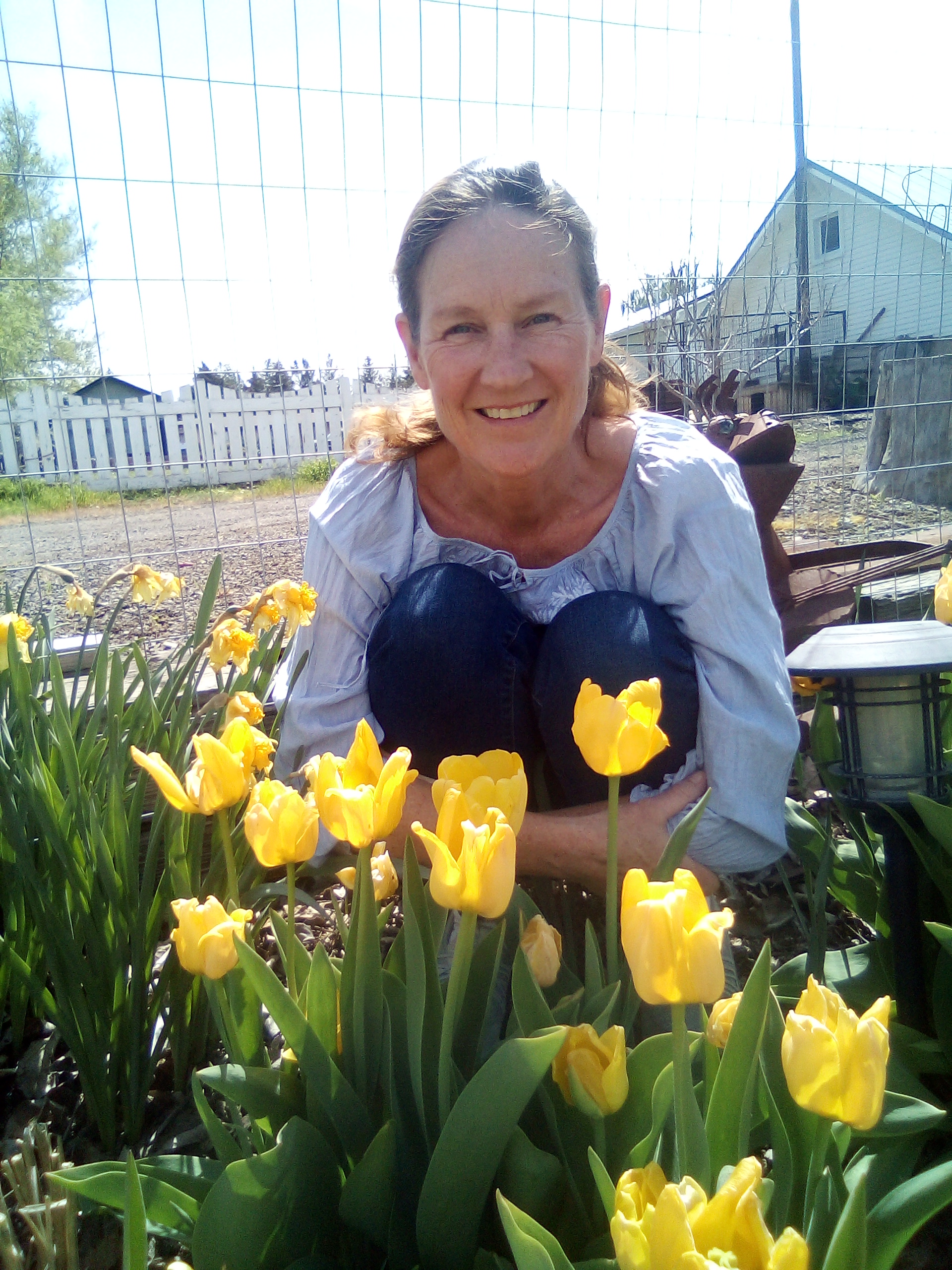 Bonnie Grant is a professional landscaper with a Certification in Urban Gardening. She has been gardening and writing for 15 years. A former professional chef, she has a passion for edible landscaping.