Pumpkin Varieties For Eating: Best Types Of Pumpkins For Cooking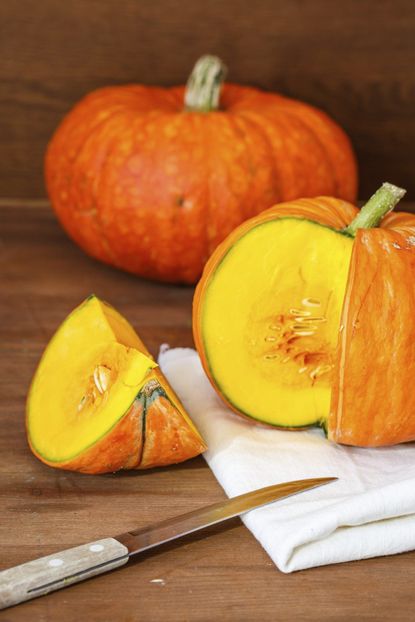 (Image credit: boyarkinamarina)
If you are of a certain age, you may be very familiar with a wide variety of squash and edible pumpkins for cooking. If you are more recently hatched, Starbucks pumpkin spice latte and jack o' lanterns may be as far as your acquaintance has gone. However, with the burgeoning popularity of farmer's markets and personal gardening, a wide array of pumpkin varieties for eating is available. Let's take a look at some of the different types of pumpkins for cooking.
Pumpkins for Food
Native Americans have long used edible pumpkins for cooking in everything from bread to soups and taught the newly arrived colonists many of their culinary tricks. Pumpkins can be grilled, baked, broiled, steamed or roasted whole in hot embers as the native people once did. Pumpkins used for food differs from those bred for Halloween carving. Those pumpkins are bred to be large, mostly hollow, and flat bottomed. The flesh, however, doesn't hold a candle to most of the pumpkin varieties for eating. It is watery and bland, although the seeds are excellent toasted. Decorative pumpkins of this ilk include Howdon Biggy and Connecticut Field. Pumpkins bred for food offer robust flavor, color, and nutrition. These cucurbit family members contain dietary fiber, vitamins A and C, riboflavin, potassium, copper, manganese, Vitamins E and B6, thiamin, niacin, folate, iron, calcium, magnesium, and phosphorus! Wow, all with very little fat or calories!
Best Pumpkins to Eat
The question of which are the best pumpkins to eat is a bit tricky. Why? Because the term pumpkin is a catch-all word that encompasses several types of winter squash. For example, Cucurbita moschata encompasses butternut squash, but it also includes the buff-colored Dickinson pumpkin, apparently "the pumpkin of choice for Libby's canned pumpkins." This means that the types of pumpkins for cooking are really just hard-skinned squash. Take the more recently marketed Jack-Be-Little. This palm-sized specimen was introduced in 1986 and is most likely a forgotten acorn squash cultivar; it looks like a miniature pumpkin but tastes like acorn squash. Other small pumpkins that are delicious include Baby Pam, the white Baby Boo and New England Pie.
Types of Pumpkins for Cooking
Cheese pumpkin – The Cheese pumpkin (moschata) is a squat, pale pumpkin more often used in displays of fall produce but it makes an excellent baking vessel and can be used as a serving tureen.
Cinderella pumpkin – Cinderella pumpkin looks just like the pumpkin that transformed into Cinderella's coach. It has thick, sweet, custard-like flesh.
Jarrahdale pumpkin – Jarrahdale pumpkins hale from Jarrahdale, New Zealand and have a melon-like aroma with firm, bright orange, fairly stringless flesh.
Lumina pumpkin – Lumina pumpkin is named for its ghostly white mien. It is great for baking as well as carving or painting.
Peanut pumpkin – Peanut pumpkin looks a bit like a peanut with its warty exterior but is actually a squash from France where it is called the Galeux d'Eysines. It has sweet, orange flesh perfect for soups and is an old heirloom variety.
Pie pumpkin – Pie pumpkin encompasses several pumpkin varieties grown for eating not ornamentation. They are usually smaller and denser than carving pumpkins. Red Warty is a cross between a red Hubbard squash and pie pumpkin with delicious sweet flesh. The lovely reddish hue makes it a beautiful pumpkin used as decoration although the bumpy skin makes it hard to carve.
One-Too-Many pumpkins – One-Too-Many, so named for their resemblances to the red face flush of a chronic drunk, are creamy with pale red veins that darken to a deeper red. They make great pie or can be used for carving or decoration.
And don't forget those pumpkin seeds! They are loaded with fiber and protein. The oil from the seeds of the 'Styrian Hulless' pumpkin from Austria is touted for its dark, rich, flavor loaded with heart-healthy fats.
Gardening tips, videos, info and more delivered right to your inbox!
Sign up for the Gardening Know How newsletter today and receive a free download of our most popular eBook "How to Grow Delicious Tomatoes."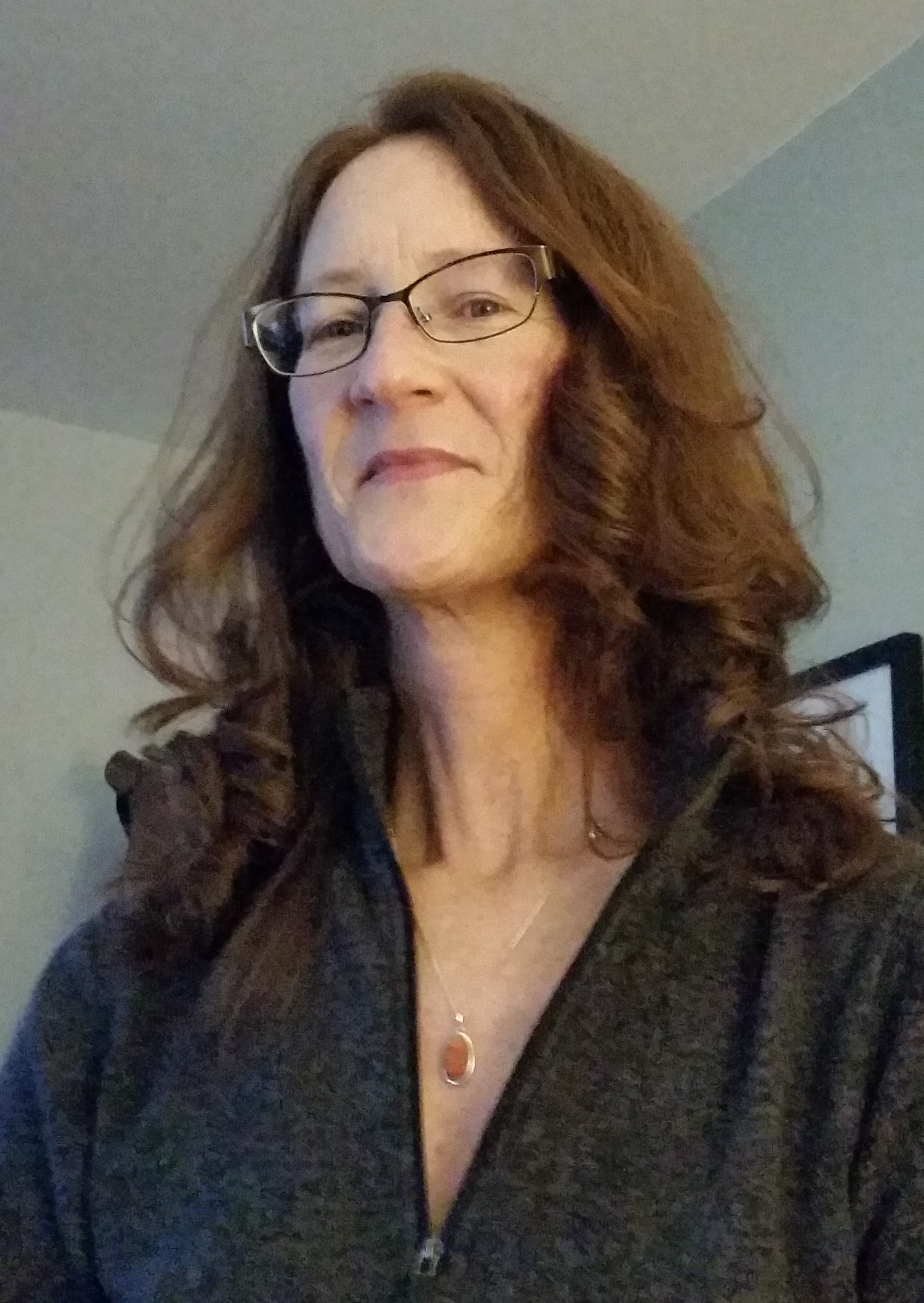 Amy Grant has been gardening for 30 years and writing for 15. A professional chef and caterer, Amy's area of expertise is culinary gardening.