Tomatoes That Can Well – What Are The Best Canning Tomatoes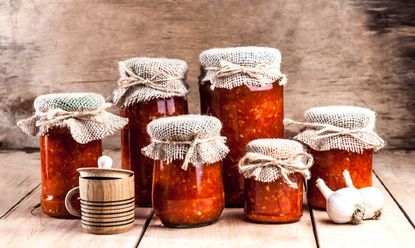 (Image credit: Yalana)
In many areas, we're planning our summer gardens, and that usually means we'll include tomatoes. Perhaps, you're planning a big harvest and want extra tomatoes for canning. Preserving tomatoes is a common chore in late summer and one that some of us do regularly. Let's take a look at some of the best canning tomatoes.
Choosing Good Canning Tomato Varieties
Tomatoes that can well will have lots of meat, limited juice, and, of course, lasting flavor for the best results. Consider, do you want to make sauce or put up the tomatoes whole? Perhaps chopped or sliced will work better. This is good to decide before you choose which tomatoes to grow.
Another question you will need to answer at some point is whether you use a pressure cooker or just a hot water bath. As with other fruits you preserve, you'll want all the jars to seal properly, and sometimes that will depend on the type of tomato you grow and the acidity found in that type.
Some tomatoes contain low-acid. Not enough acid in your mixture can deter sealing. Unfortunately, it may also allow botulism to develop. Low-acid tomatoes can be adjusted for the safest canning experience and a more secure seal. USDA guidelines recommend lemon juice or citric acid be added to home-canned tomatoes. Balsamic vinegar is another option. Or put low-acid tomatoes in a pressure canner to ensure safety and a proper seal.
Tomatoes That Can Well
Some say the best tomato canning tomato varieties are paste or roma tomatoes. Some of those are included in the list below, along with some of the best heirloom tomatoes for canning.
Clint Eastwood's Rowdy Red – (open-pollinated, indeterminate type mature in about 78 days) Robust, bold taste with 8 oz. (227 g.) fruits. Deep red, firm flesh, lots of acidity. Said to be disease resistant. This interesting tomato was named after Rowdy Yates, the character played by Clint Eastwood in Rawhide.
Bison – (heirloom that matures in 70 days) Rich with some acidic flavor, these round and red tomatoes produce in cooler climates, even when it is damp. Great specimen for growing in a container. This is a determinate type.
Better Boy – (hybrid, 69-80 days to maturity) A long-time favorite for canning, this indeterminate tomato has lots of meat, though it's a juicy slicer. Fruits are 8 oz. (227 g.) or bigger.
Amish Paste – (heirloom with 80 days to maturity) Few seeds and thick walls make this meaty heirloom type a great specimen for canning. A paste tomato, it grows flavorful 8- to 12-ounce (227 to 340 g.) fruits. A low moisture type, much of the meat remains through to the final sauce.
San Marzano – (heirloom that matures in 80 days) Limited seed cavities, a sweet flavor, and meaty flesh are characteristics of this traditional Italian paste favorite. It has especially low acid.
Gardening tips, videos, info and more delivered right to your inbox!
Sign up for the Gardening Know How newsletter today and receive a free download of our most popular eBook "How to Grow Delicious Tomatoes."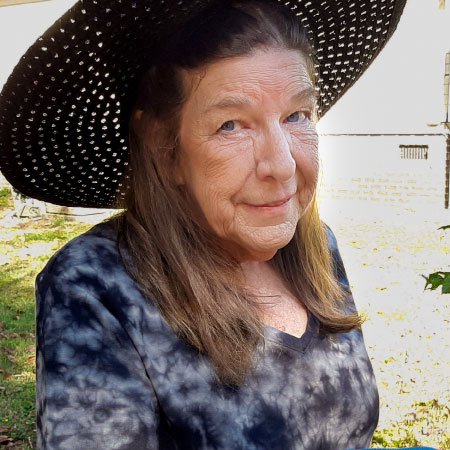 Becca Badgett was a regular contributor to Gardening Know How for ten years. Co-author of the book How to Grow an EMERGENCY Garden, Becca specializes in succulent and cactus gardening.