Best Annual Flowers For Minnesota, Wisconsin, Michigan, Iowa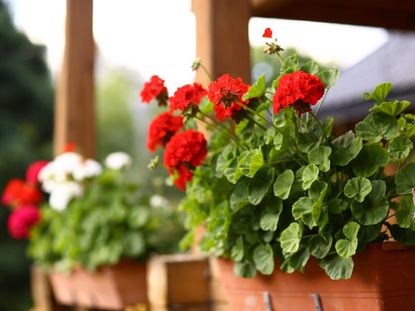 (Image credit: Ulianna)
Annuals are popular in the Midwest because they give gardeners with long winters a chance to grow cheerful, tropical, and other warmer weather plants. Cool-season annuals are also great for the edges of the growing season, when native plants are fading or not yet ready to sprout. Try these Midwest annual flowers to add color and interest to your garden.
Annual Flowers for Iowa
For Iowa gardens, you can hardly go wrong with these blooming annuals:
Dahlia -- The stunning variety of bloom shapes and colors is reason enough to grow dahlias in the garden. As striking as they are, they are also easy to grow, especially in containers.
Zinnia -- Another cheerful bloom is the humble zinnia. It doesn't have as much variety as dahlias, but these flowers are attractive and easy. You can grow them from seed. Even if you get a late start, they'll still bloom.
Sunflower -- This might be the state flower of Iowa's neighbor Kansas, but sunflower grows well here too. Choose varieties that range from small to grand, with blooms that can be white, yellow, or red and striped. Enjoy gorgeous fall blooms and seedheads that attract birds.
Pansy -- For the shoulder seasons, bring in cheerful gold and purple pansies. Since they will wilt in the summer heat, containers are best. You can bring them indoors to save for fall.
Annual Flowers in Michigan
Michigan has a lot of different climate zones, but these flowers grow well throughout the state as annuals:
Impatiens -- This old standby can seem boring if you've seen it in gardens before, but they consistently provide summer-long flowers in bright colors. Impatiens will grow well in your tough shady spots too.
Petunia -- Another classic that deserves attention is the petunia. You can find so many varieties of these flowers now, from smaller, spilling wave petunias to the larger standard types. They tolerate Michigan's scorching summers and drink up the sunlight.
Ornamental Millet -- For something less expected, try an ornamental millet like 'Jade Princess.' It produces bright green leaves contrasted with deep reddish brown flower stalks.
Cosmos -- For an annual with a wildflower look you can't beat cosmos. These wispy plants produce delicate, pretty blooms that are great for cutting.
Annual Flowers for Minnesota
These are some of the best annuals that really perform in Minnesota gardens:
Summer Snapdragon -- Angelonia angustifolia, or summer snapdragon, looks a lot like snapdragon with up a spike of small flowers in shades of purple, pink, and white.
Million Bells -- Calibrachoa is a popular container plant for its proliferation of petunia-like flowers. They also come in a full rainbow of colors and even stripes and double blooms. Try Bloomtastic Yellow for a bright variety.
Butter Daisy -- Butter daisies are prolific bloomers that produce small, daisy-like yellow flowers. It's a great full sun annual that will grace the Minnesota garden all summer.
Celosia -- This striking plant that belongs to the amaranth family is a popular annual for its pretty flower spikes and low maintenance needs. Look for celosia in a full range of colors, from red and orange to burgundy and purple.
Annual Flowers in Wisconsin
Wisconsin flowers to enjoy just for the growing season include:
Sweet Alyssum -- A rare flowering annual groundcover, enjoy the proliferations of miniature blooms of sweet alyssum in sunny beds and containers. They bloom especially well during cooler temperatures in spring and fall.
Begonia -- Begonia, like impatiens, is a classic standby in the Midwest annual garden. Begonias grow well in shade and in containers. You can also find many more varieties than what most garden centers have. Dig a little deeper for varieties with more interesting foliage, growth habits, and flower types.
Salvia -- Bring butterflies into the garden with salvia. Technically a perennial, many Midwest gardeners treat salvia as an annual. The small flowers that grow on tall spikes attract many pollinators.
Most of these annuals will grow well throughout the upper Midwest. Always check your climate zone before choosing the perfect flowers for your location.
Gardening tips, videos, info and more delivered right to your inbox!
Sign up for the Gardening Know How newsletter today and receive a free download of our most popular eBook "How to Grow Delicious Tomatoes."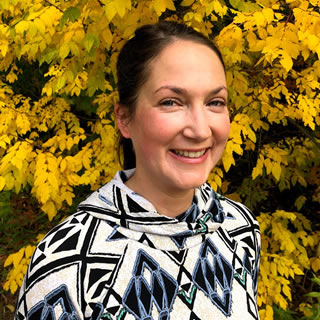 Mary Ellen Ellis has been gardening for over 20 years. With degrees in Chemistry and Biology, Mary Ellen's specialties are flowers, native plants, and herbs.