Learn About Flower Viewing Or Hanami In Japan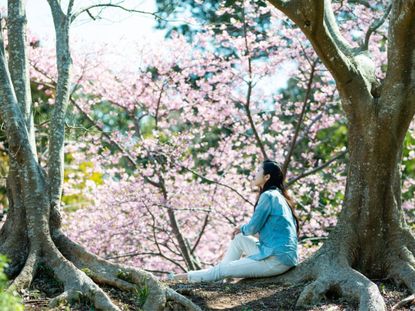 (Image credit: Hakase_)
Most people enjoy flower viewing to some extent. A stroll through a park in spring is a great opportunity to see the end of winter represented by colorful first blooms. In Japan, flower viewing is an annual special occasion, complete with traditional rituals and celebrations. Known as hanami, this is the time of year when the cherry trees flower.
What is Hanami?
In Japanese, hanami translates to "flower" and "to look," in other words flower viewing. It is an annual tradition dating back more than 1,000 years. Hanami is the time when people in Japan celebrate the beautiful but short-lived blossoms of the country's many cherry trees.
The history of hanami goes back at least to the Nara period, between approximately A.D. 710 and 794. During that time, people celebrated the spring blooming of a tree called "ume." It was a long celebration, as these flowers lasted for nearly two months.
The modern tradition of enjoying cherry blossoms has many meanings. It coincides with the start of a new fiscal year and the new school year for children. It serves as a kind of new year celebration, a fresh start.
Another meaning behind the celebration is even more philosophical. Cherry blossoms are fleeting. Each flower drops its petals almost as soon as it has bloomed. They symbolize the transitory nature of life and remind viewers to live to the fullest while they can.
When is Hanami Season?
The blooming period for cherry trees is only about seven to ten days. The time of the bloom varies depending on location, earlier in the south, and later in the north. Generally, it occurs from March through April.
In Japan, the year begins with Sakura (cherry tree) forecasting that aims to help people determine when the blossoms will open and when to plan a hanami celebration. The reports include helpful maps, best places to see the flowers, and how much longer an area will have blooms.
The Traditions of Hanami Cherry Viewing
Hanami is an ancient tradition that continues with modern celebrations. The most common way to celebrate is to have a picnic under the cherry trees in a local park. The parks often get very crowded. It's not unusual to see someone setting out a tarp and claiming a space early in the morning, even though the real parties begin later in the day and run into the evening.
The celebrations are picnics that involve family, friends, and often coworkers. Many companies send out junior employees to hold spots in the morning for an evening work picnic. People pack food and drinks, including saki. Drinking heavily to celebrate is not uncommon. The parties often last for hours and lanterns are lit at night.
What is a Hanami Festival?
Although hanami picnics are Japanese in origin, the tradition has spread to other areas of the world. In Washington D.C., where cherry trees gifted by the Japanese government line the mall and other areas, some people celebrate the season with picnics.
If you have cherry trees in your neighborhood or local parks and want to celebrate in a traditional manner, plan a picnic with family and friends. Unlike in Japan, where parks fill up quickly, you shouldn't need to reserve a spot in the morning.
Simply bring a blanket, pack some food and drinks, and enjoy the fleeting, transitory beauty of the flowers. It's a great time to relax and enjoy the company or to get more philosophical, reflecting on new beginnings and the brief nature of life.
Gardening tips, videos, info and more delivered right to your inbox!
Sign up for the Gardening Know How newsletter today and receive a free download of our most popular eBook "How to Grow Delicious Tomatoes."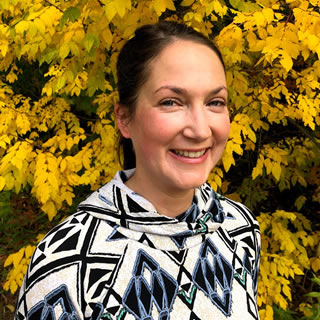 Mary Ellen Ellis has been gardening for over 20 years. With degrees in Chemistry and Biology, Mary Ellen's specialties are flowers, native plants, and herbs.