Flowers For Labor Day – How To Make A Labor Day Bouquet
(Image credit: OksanaKiian)
Often considered a day for barbecuing, partying, and celebration, Labor Day also serves as a reminder that the summer season is drawing to a close. For many, this day also marks a noticeable slowing down in the growth and production of gardens.
What better way to celebrate than to collect a bouquet of fresh cut garden flowers as a gift for the host of your next Labor Day party, or simply to brighten up your own table?
Labor Day Flower Arrangements
Labor Day flower arrangements can be a fun way to use the garden in your next celebration. While floral Labor Day arrangements can be purchased, those created from the garden are only limited by the imagination. In crafting Labor Day flower arrangements, account for the overall tone and formality of the gathering. The combination of flowers chosen, as well as how they are arranged, can impact the overall statement of the arrangement.
Traditionally, flowers for Labor Day celebrations are those in shades of red, white, and blue. Flowers in shades of red and white abound in the late summer garden. However, blue flowers may be more difficult to find.
The use of large dahlia flowers in end of season arrangements are sure to make a stunning visual impact. Smaller flowers, like bachelor button, serve as excellent accent blooms. These flowers are especially festive, as the plants produce a profusion of red, white, and blue flowers that are ideal for a Labor Day bouquet. If cut flowers are not an option, consider planting a small container garden filled with colorful purchased annual plants like ageratum, petunias, or lobelia.
Labor Day flower arrangements should not be limited by color. Flowers for Labor Day can also be arranged according to personal preference. This includes the addition of brightly colored or highly scented plants. Many may actually prefer floral Labor Day displays which feature flowers that are more consistent with the tone of the changing seasons.
Flowers like amaranth, chrysanthemums, sunflowers, and zinnias are all representative of the end of summer and can provide vibrant and appealing color to arrangements. Other common late blooming flowers include rudbeckia, asters, and herbs such as basil. Most commonly these flowers allow for arrangements created in warm shades of yellow, orange, and red.
Gardening tips, videos, info and more delivered right to your inbox!
Sign up for the Gardening Know How newsletter today and receive a free download of our most popular eBook "How to Grow Delicious Tomatoes."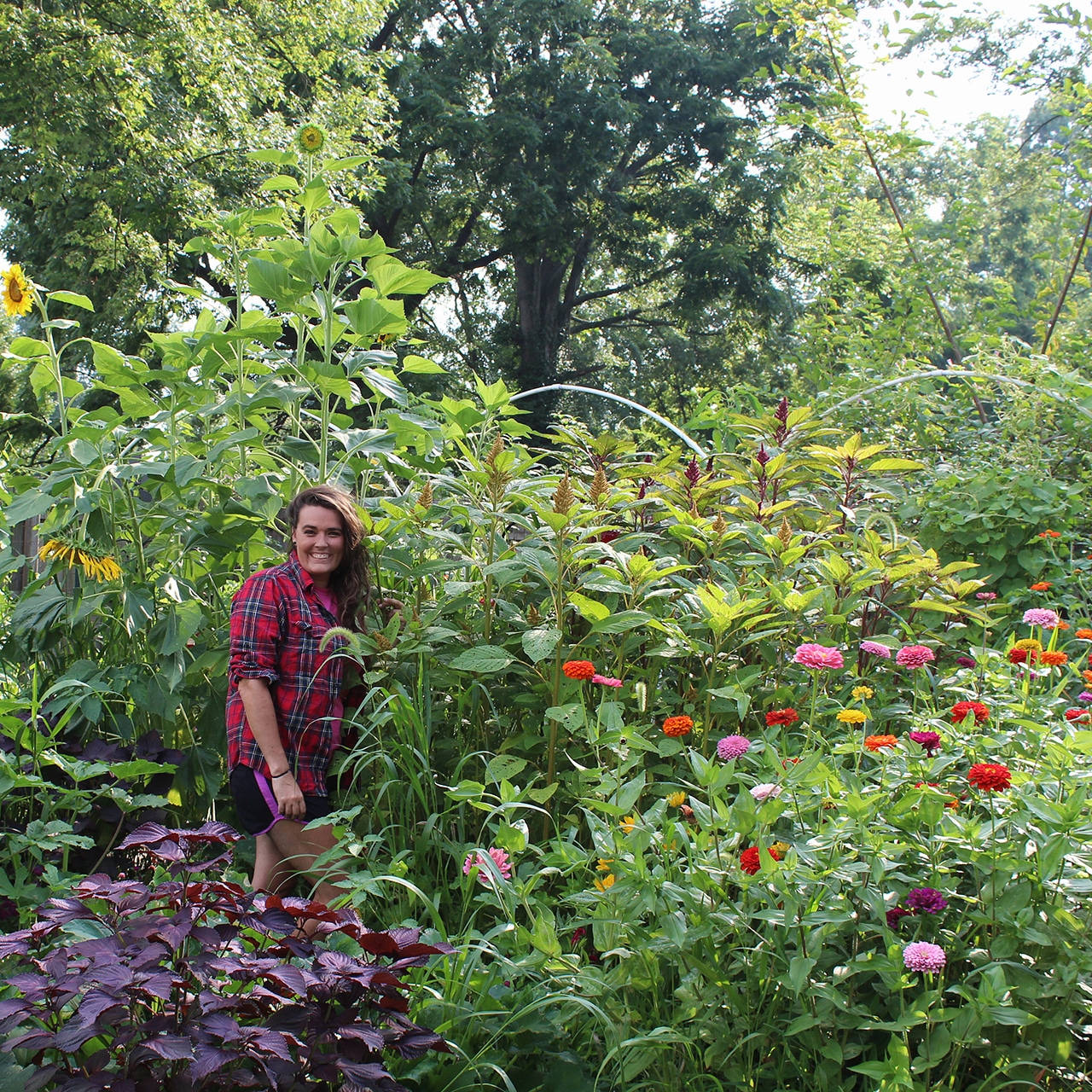 Tonya Barnett has been gardening for 13 years. Flowers are her passion. She has trasformed her backyard into a cut flower garden, which she regularly chronicles on her YouTube channel http://www.youtube.com/@tonyawiththeflowers.