Forsythe Pot Propagation: Tips On How To Make And Use Forsythe Pots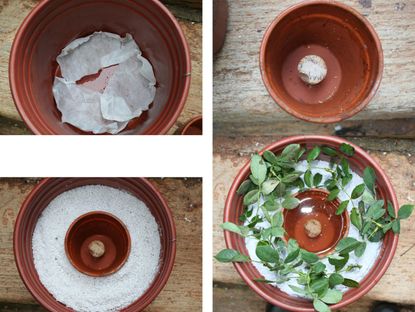 (Image credit: Joanna R. Protz via GKH Scavenger Hunt)
"If I were you, I'd put those cuttings in a forsythe pot. Propagation is so much easier that way." Wait! Back up! What is a forsythe pot? I'd never heard of one, never mind how to use a forsythe pot. I needn't have worried. Forsythe pot basics are pretty straightforward and learning how to make a forsythe pot is easy. The results are rewarding and it makes a great project for kids.
What is a Forsythe Pot?
So, what is a forsythe pot? For me, an abysmal failure at rooting anything, these pots are a miracle. My mother always had a jelly jar sitting on the window sill over the kitchen sink and there was always something growing in the water in that jar. She was one of those green-thumb people who could get anything to grow roots. I, on the other hand, have only watched cuttings turn to mush in my jelly jar. I'm not very reliable with cuttings grown in planting mediums either. I forget to water the cuttings I put in the pot and then try to compensate by giving them too much. Learning how to make a forsythe pot was an answer to my prayers. The two most popular ways to propagate plants is to sow seeds or to take cuttings to root. Sowing seeds is great, but some plants are difficult to grow from seed and when gathered from hybrids don't always breed true. If you have a plant you want to propagate from cuttings, learning how to use forsythe pots is for you.
Forsythe Pot Basics
One of the nice things about forsythe pot basics is the cost. If you're already a gardener, you probably won't have to buy anything, just recycle what you have, and if you're new to gardening, your cost will be minimal. Here are the materials you will need:
A plastic pot with drain holes and at least a 6 to 7 inch (15-18 cm.) diameter. It doesn't have to be a flower pot as long as it's about this size or a little larger and there's a hole in the bottom.
A 2 ½ inch (6 cm.) clay pot- sorry, it has to be clay. You'll see why in a minute.
Vermiculite (or other soilless mix), a growing medium soil in most garden departments.
Paper towel or a scrap of used paper.
A small cork or a plug of children's play clay (not homemade-- too much salt!)
Water
That's it. You can see how easy it is to make substitutions. Now that you've gathered your materials, call the kids and let's learn how to make a forsythe pot together.
How to Make a Forsythe Pot
Here are the steps for putting your forsythe pot together:
Cover the hole in the bottom of your plastic container with the paper.
Plug the hole in the bottom of the clay pot with cork or clay. This is the most important step in forsythe pot basics. No water should drain from the hole at the bottom of this pot!
Fill the plastic pot almost to the top with vermiculite.
Push the empty clay pot into the center of the vermiculite filled plastic pot.
Fill the clay pot with water and water the vermiculite until water drains freely from the bottom.
You've just completed your first forsythe pot! Propagation can begin when the excess drainage from the vermiculite stops. Just place your cutting stems into the vermiculite in a circle around the clay pot.
Forsythe Pot Propagation - How to Use Forsythe Pots
The principle behind how to use forsythe pots lies in the vermiculite and clay pot. Vermiculite holds water. Clay doesn't. Keep the clay pot filled with water and it will gradually seep through the clay into the vermiculite, but it will only let out enough water to keep the vermiculite damp. That's the miracle of the forsythe pot. Propagation is easy because the cuttings will remain in a moist, but never soggy, environment and you never have to decide when or how much to water. Just keep the clay pot full of water and let the pot do all the work! So, what is a forsythe pot? It's a simple propagation tool. For me, learning how to use a forsythe pot makes me almost as good as my mother was at rooting plant cuttings. That makes me proud.
Gardening tips, videos, info and more delivered right to your inbox!
Sign up for the Gardening Know How newsletter today and receive a free download of our most popular eBook "How to Grow Delicious Tomatoes."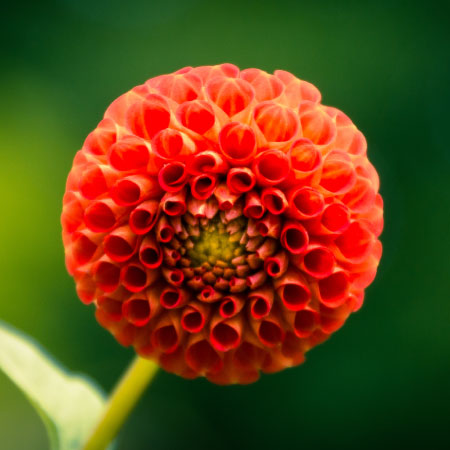 Jackie Rhoades began writing for Gardening Know How in 2010.