Container Grown Cyclamen: Outdoor Care Of Cyclamen In Pots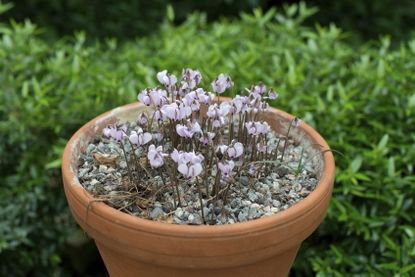 (Image credit: ArtesiaWells)
Cyclamen are low, flowering plants that produce bright, beautiful blooms in shades of red, pink, purple, and white. While they do well in garden beds, plenty of gardeners choose to grow them in containers. Keep reading to learn more about how to grow cyclamen in pots.
Container Grown Cyclamen
While they prefer cool weather and actually bloom in the winter, cyclamen plants can't tolerate temperatures below freezing. This means that if you live in a cold winter environment and want your plants to make it past their dormant summer period, your only options are growing them in a greenhouse or in pots. Unless you already have a greenhouse, pots are certainly the easier route. Growing cyclamen in containers is also a nice way to take advantage of their blooming period. While your container grown cyclamen are flowering, you can move them to a place of honor on the porch or in your home. Once the flowers have passed, you can move the plants out of the way.
Growing Cyclamen in Containers
Cyclamen come in a large number of varieties, and each has slightly different growing conditions. As a rule, though, growing cyclamen in containers is easy and usually successful. Potted cyclamen plants prefer well-draining growing medium, preferably with some compost mixed in. They are not heavy feeders and need very little fertilizer. When planting a cyclamen tuber, choose a pot that leaves about an inch (2.5 cm.) of space around the outside of the tuber. Set the tuber on top of the growing medium and cover it with half an inch (1 cm.) of grit. Multiple tubers can be planted in the same pot as long as they have enough space. Potted cyclamen plants like cool Fahrenheit temperatures in the 60's F. (16 C.) during the day and the 50's F. (10 C.) at night. They grow best if placed in indirect bright sunlight.
Gardening tips, videos, info and more delivered right to your inbox!
Sign up for the Gardening Know How newsletter today and receive a free download of our most popular eBook "How to Grow Delicious Tomatoes."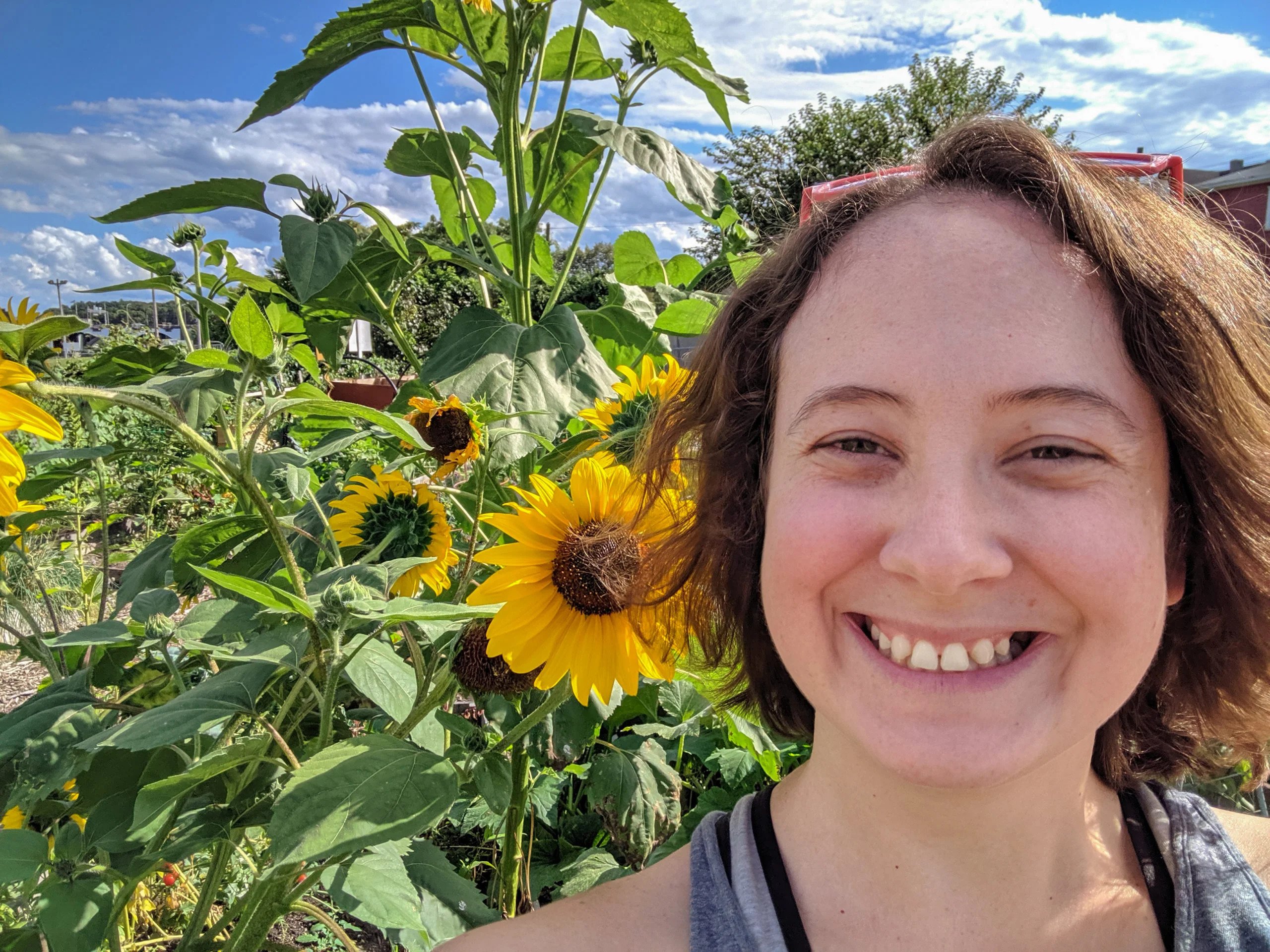 The only child of a horticulturist and an English teacher, Liz Baessler was destined to become a gardening editor. She has been with Gardening Know how since 2015, and a Senior Editor since 2020. She holds a BA in English from Brandeis University and an MA in English from the University of Geneva, Switzerland. After years of gardening in containers and community garden plots, she finally has a backyard of her own, which she is systematically filling with vegetables and flowers.